Aloysius sits down to wait something he has long anticipated.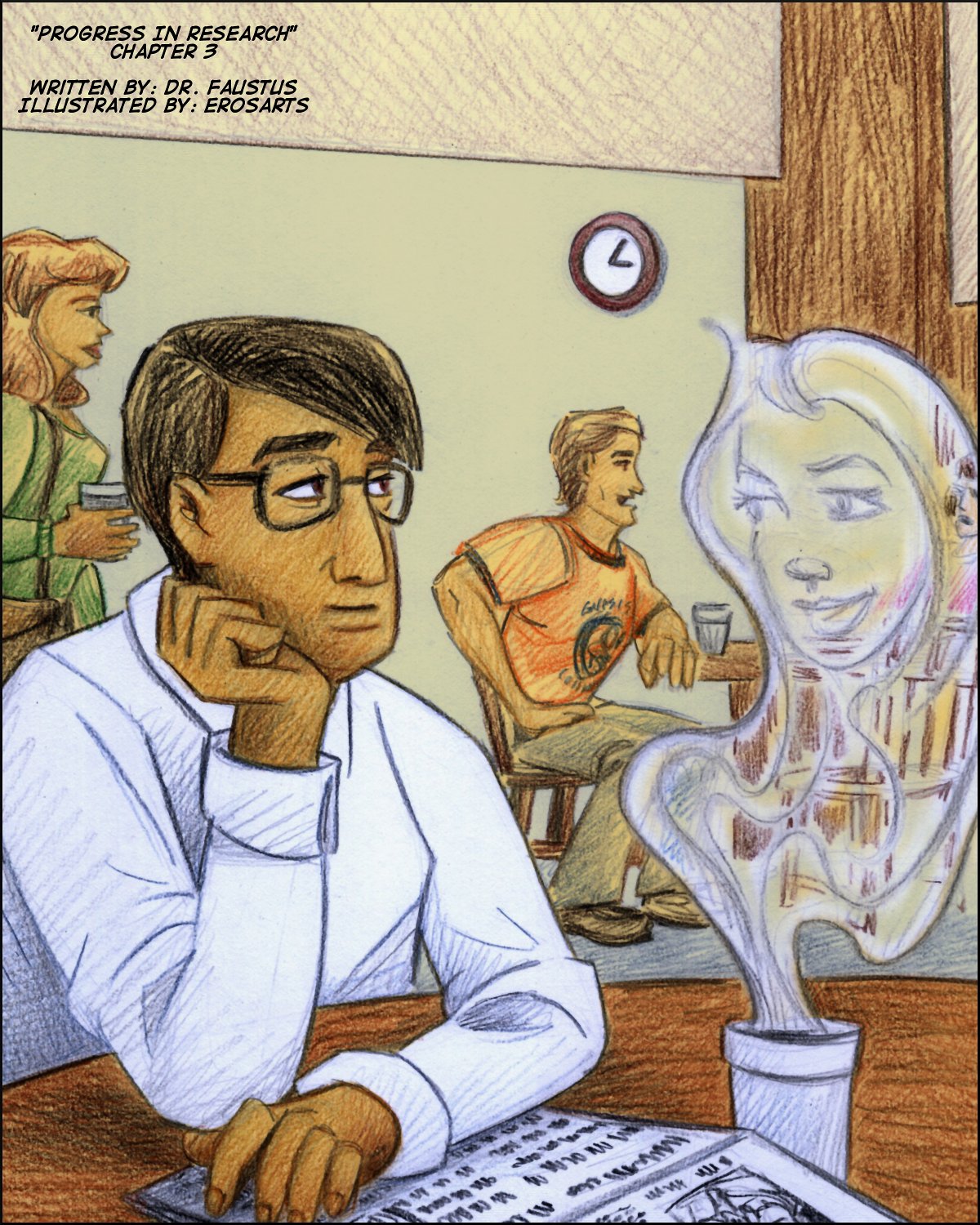 (Click on the image for larger size.

Progress in Research: Chapter Three, Page Two written and commissioned by Dr. Faustus of EroticMadScience.com and drawn by Lon Ryden is published under a Creative Commons Attribution-NonCommercial-NoDerivs 3.0 Unported License.)
The image of a vaporous woman that haunts has its own role in art history.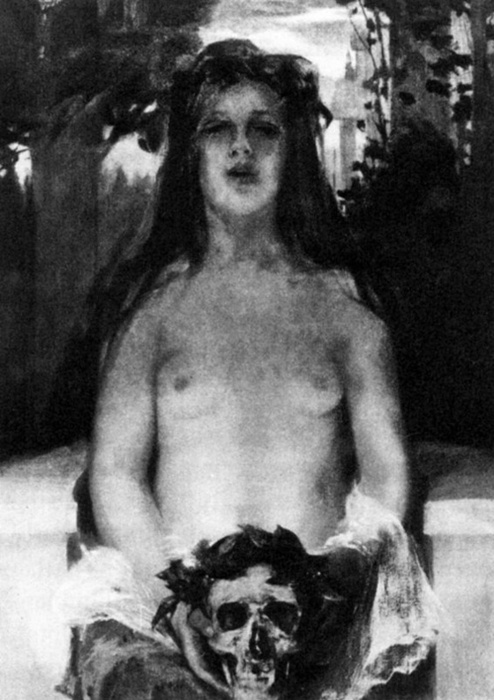 Found
here
. Perhaps, given what
we know actually happened to Moira
, this image might be more literal than allegorical!