Aloysius doesn't understand the meaning of this news at first.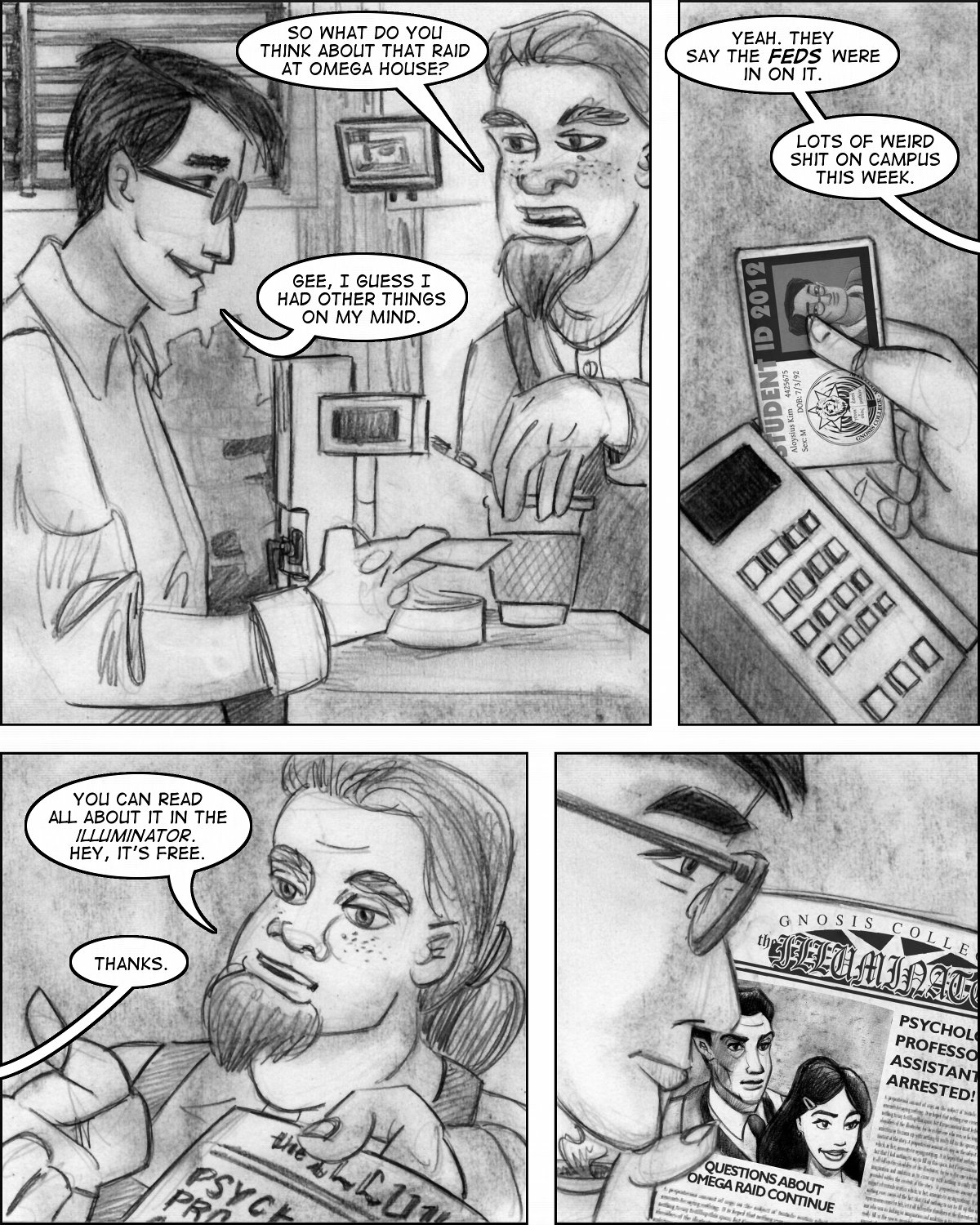 (Click on the image for larger size.

Progress in Research: Chapter Three, Page One written and commissioned by Dr. Faustus of EroticMadScience.com and drawn by Lon Ryden is published under a Creative Commons Attribution-NonCommercial-NoDerivs 3.0 Unported License.)
I guess I sort of miss the newspaper, together with the plot-moving device of the headline, however much of a cliché it might have been Remember?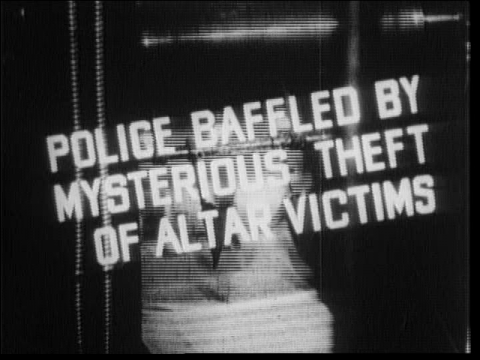 And you can always find many fine examples of the trope: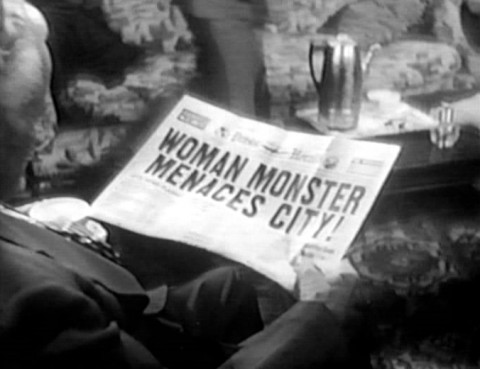 Found here. I am nostalgic.