It is convenient in so many ways for Professor Waite to maintain a couch in her office.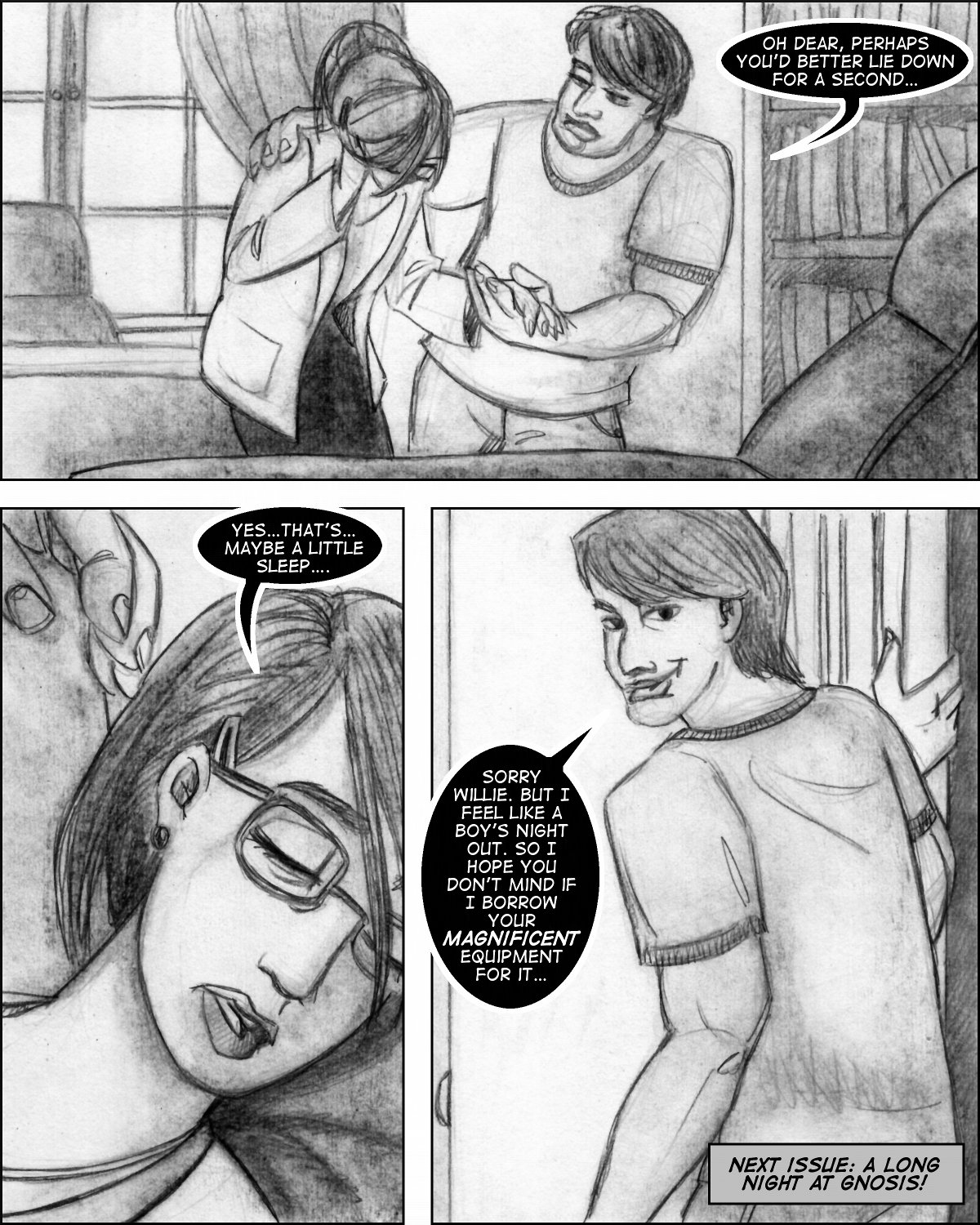 (Click on the image for larger size.

Progress in Research: Chapter Three, Page Twenty-Six written and commissioned by Dr. Faustus of EroticMadScience.com and drawn by Lon Ryden is published under a Creative Commons Attribution-NonCommercial-NoDerivs 3.0 Unported License.)
The imagery of the opium den seems appropriate for Willie being slipped a mickey.
Found here, together with a discussion of an interesting controversy in which this particular photograph got involved.