Should the moral here be, don't drink and do mad science?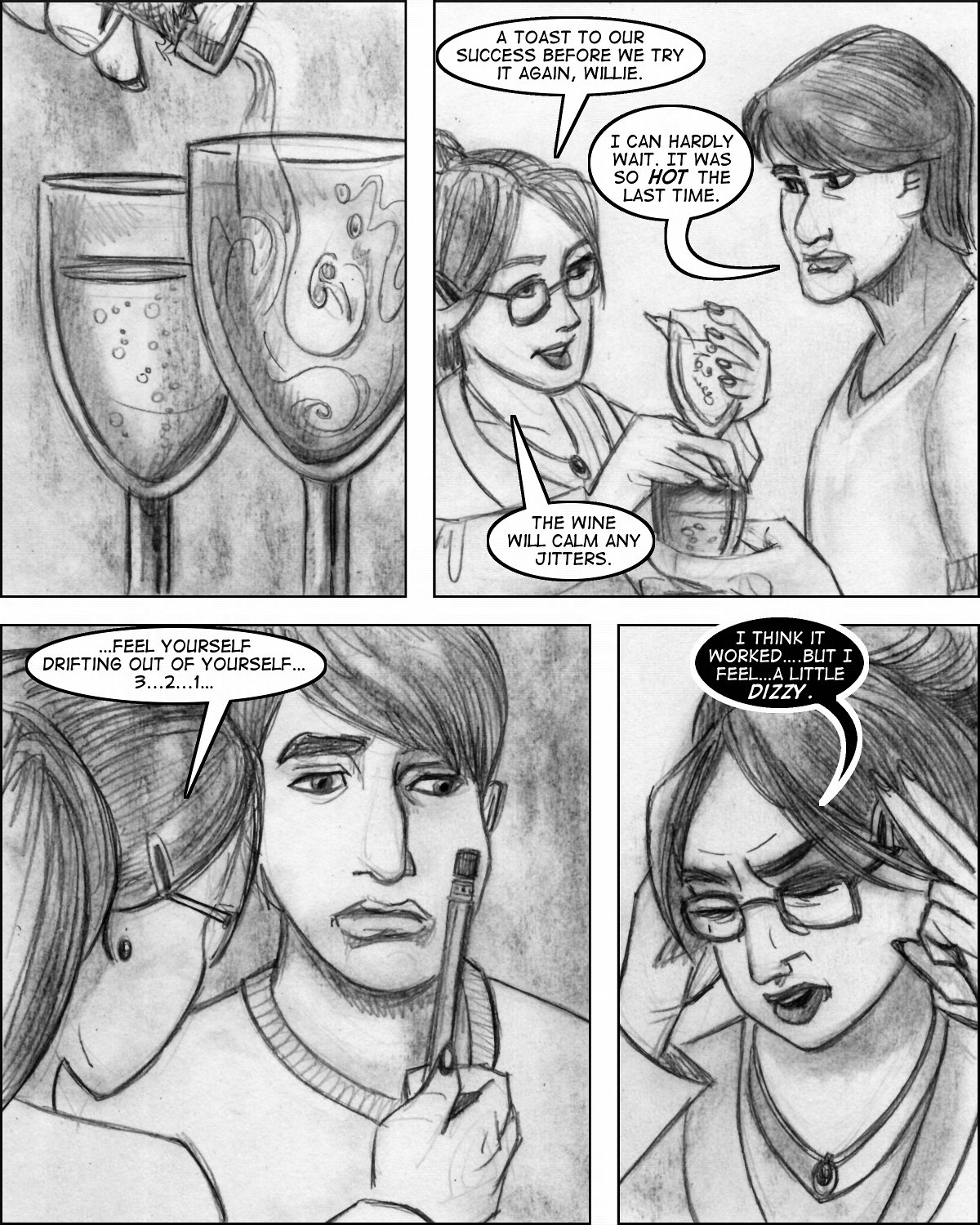 (Click on the image for larger size.

Progress in Research: Chapter Three, Page Twenty-Five written and commissioned by Dr. Faustus of EroticMadScience.com and drawn by Lon Ryden is published under a Creative Commons Attribution-NonCommercial-NoDerivs 3.0 Unported License.)
But wine is such an inducement, especially when offered by a pretty woman! An appropriate companion illustration.
Found here.