Willie wakes up a little earlier than scheduled, and is annoyed.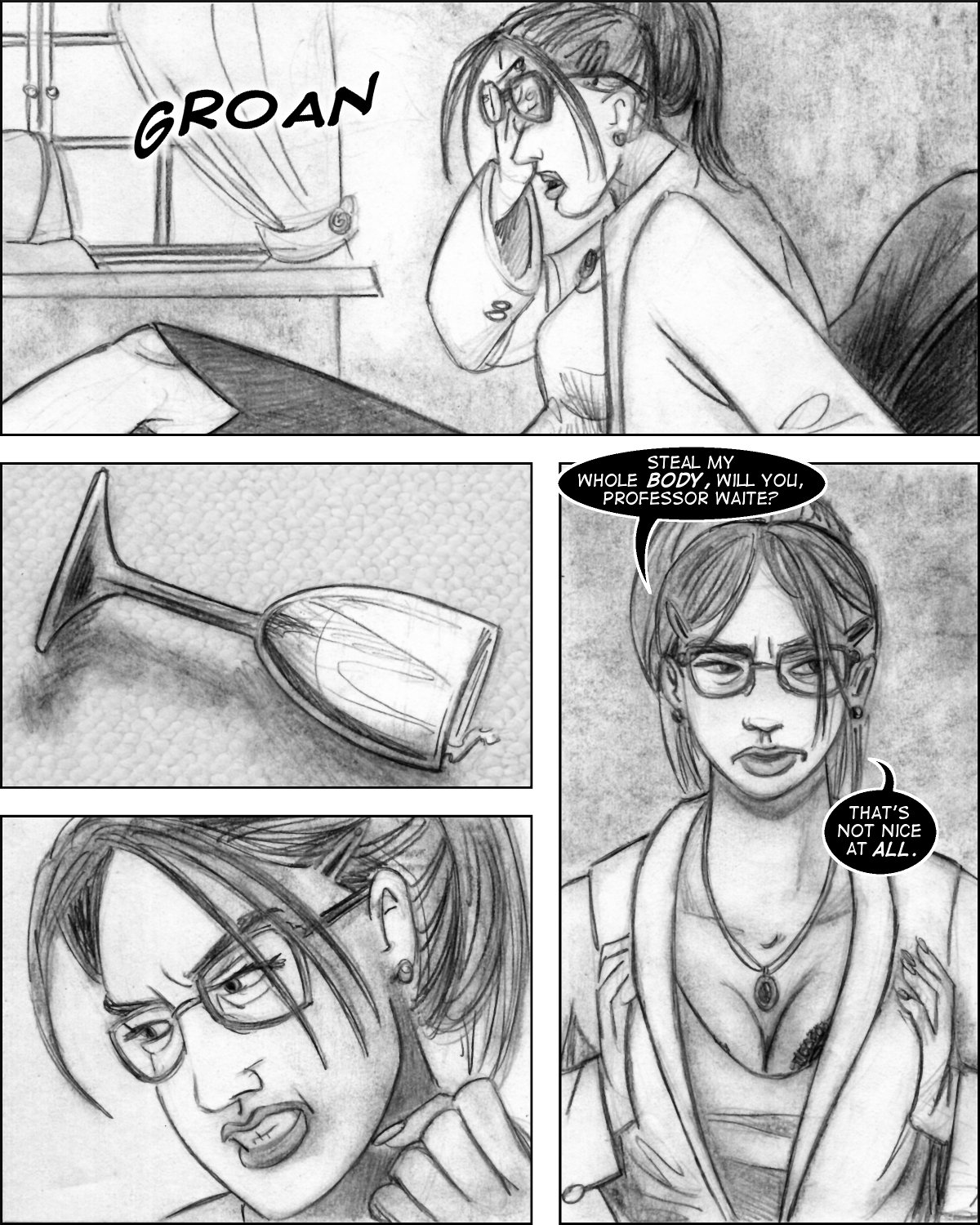 (Click on the image for larger size.

Progress in Research: Chapter Four, Page Five written and commissioned by Dr. Faustus of EroticMadScience.com and drawn by Lon Ryden is published under a Creative Commons Attribution-NonCommercial-NoDerivs 3.0 Unported License.)
Willie might be feeling a bit like the central figure in Henri de Toulouse-Lautrec's The Drinker right about now.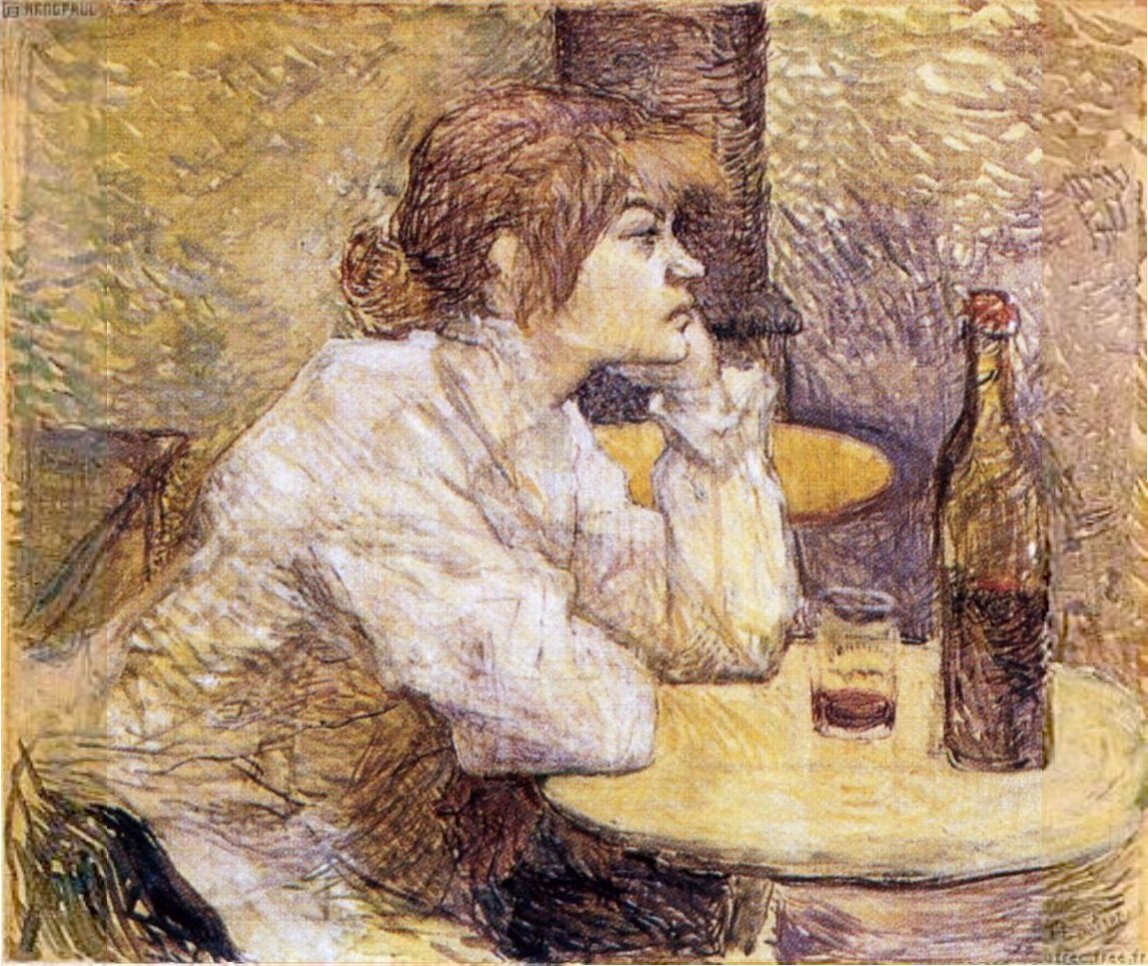 We've all been there.