And he'd have gotten away with it too, if it weren't for those meddling parents.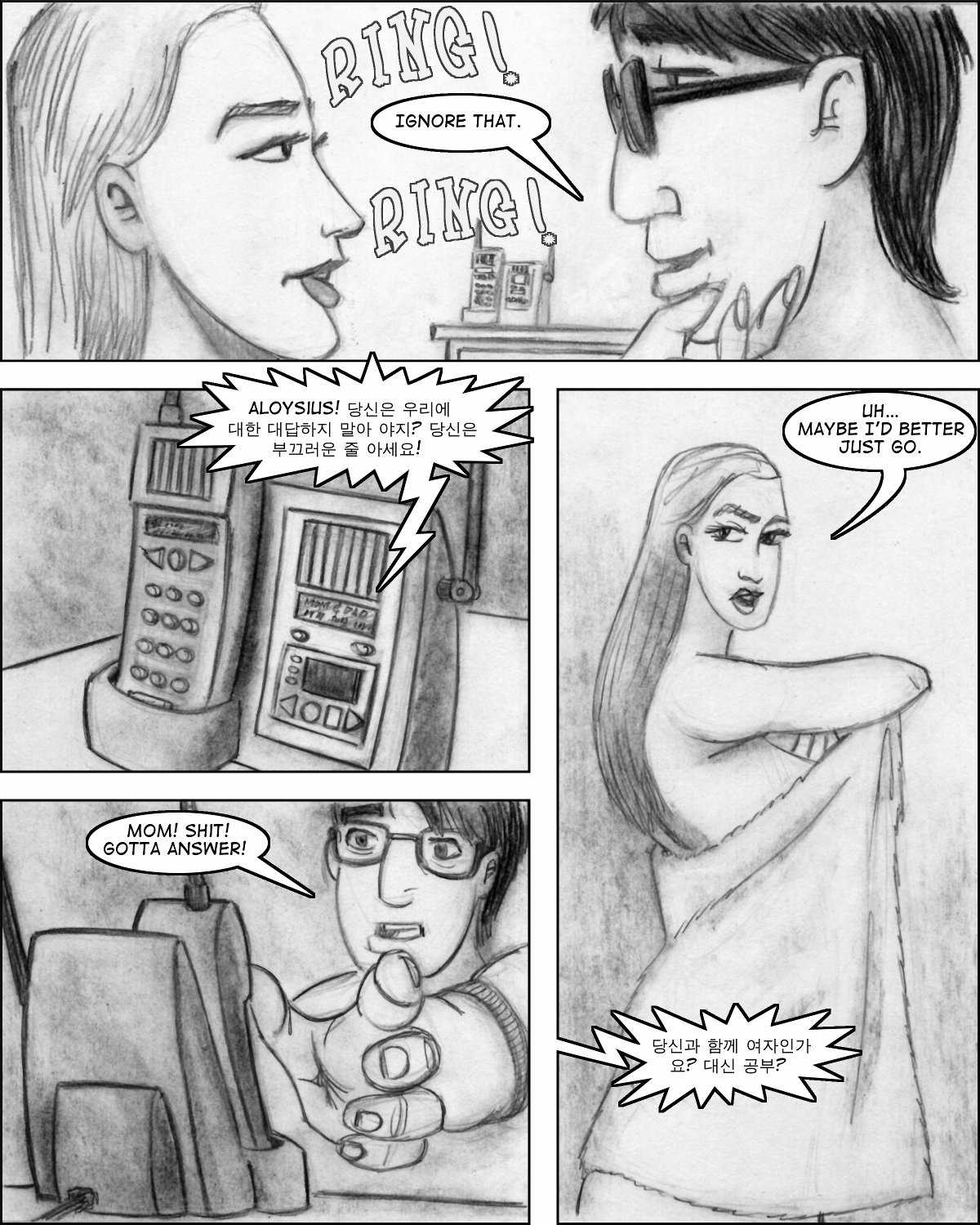 (Click on the image for larger size.

Progress in Research: Chapter Four, Page Nine written and commissioned by Dr. Faustus of EroticMadScience.com and drawn by Lon Ryden is published under a Creative Commons Attribution-NonCommercial-NoDerivs 3.0 Unported License.)
The Korean dialog is pure Google translate, so don't hold it against me too much if it's actually gibberish — I think it's meaning should be clear enough from context. I don't know if it would be any consolation to Aloysius, but he's at least not alone in fiction in having his life dicked with in undesirable ways by his parents.
Found here.