Let the Invisible Girl merriment begin!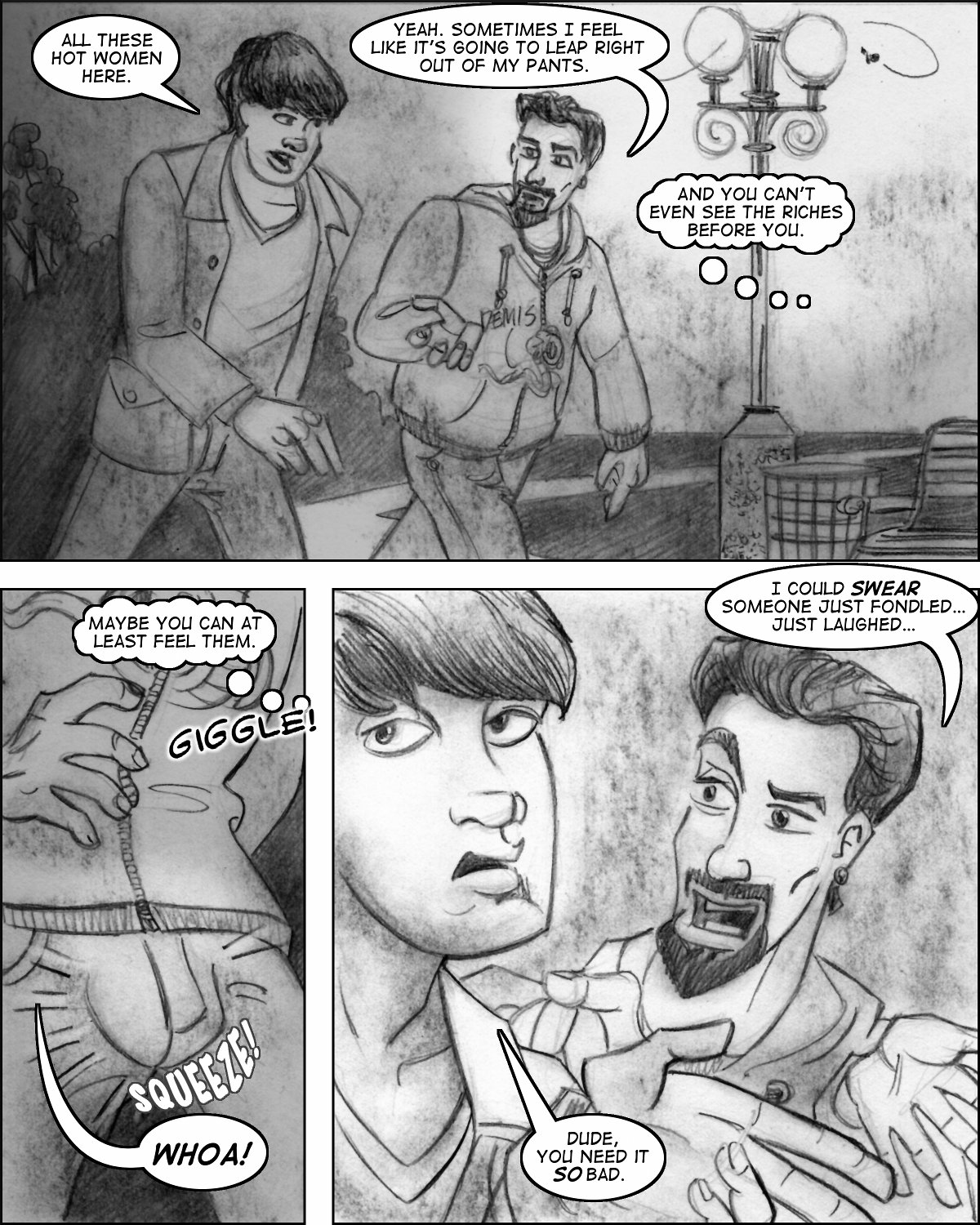 (Click on the image for larger size.

Progress in Research: Chapter Four, Page written and commissioned by Dr. Faustus of EroticMadScience.com and drawn by Lon Ryden is published under a Creative Commons Attribution-NonCommercial-NoDerivs 3.0 Unported License.)
While technically not within the rules of correct behavior here, Maureen's activity has to be at the start of those that everybody must think about when they ponder "what I would do if I could be invisible.
Image found here.