Off on a blasphemous mission…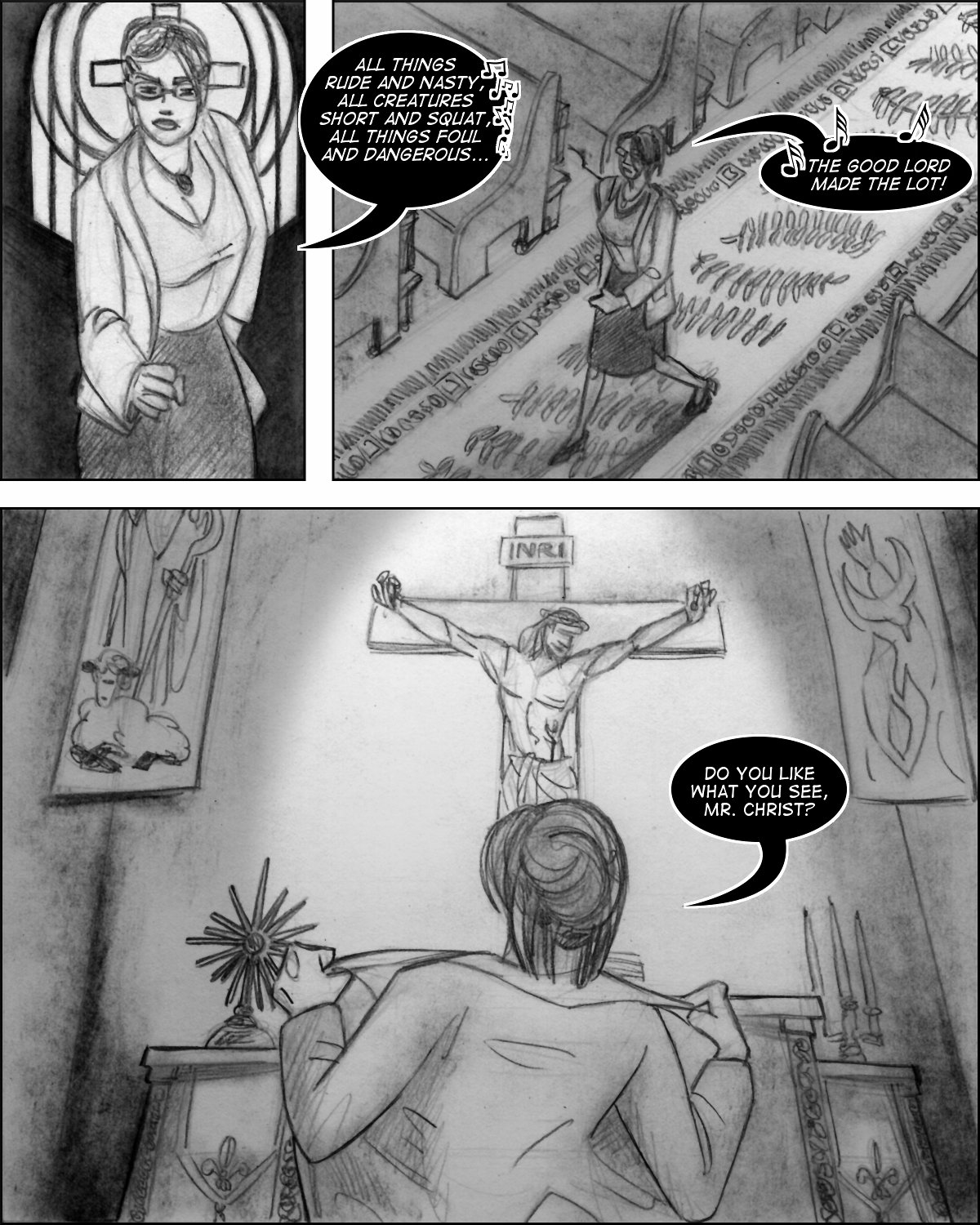 (Click on the image for larger size.

Progress in Research: Chapter Four, Page Eleven written and commissioned by Dr. Faustus of EroticMadScience.com and drawn by Lon Ryden is published under a Creative Commons Attribution-NonCommercial-NoDerivs 3.0 Unported License.)
And we all recognize the merry tune Willie sings as he does so, right? Well, in case not…
That one never gets old, at least not for me.