Willie kicks it up a notch.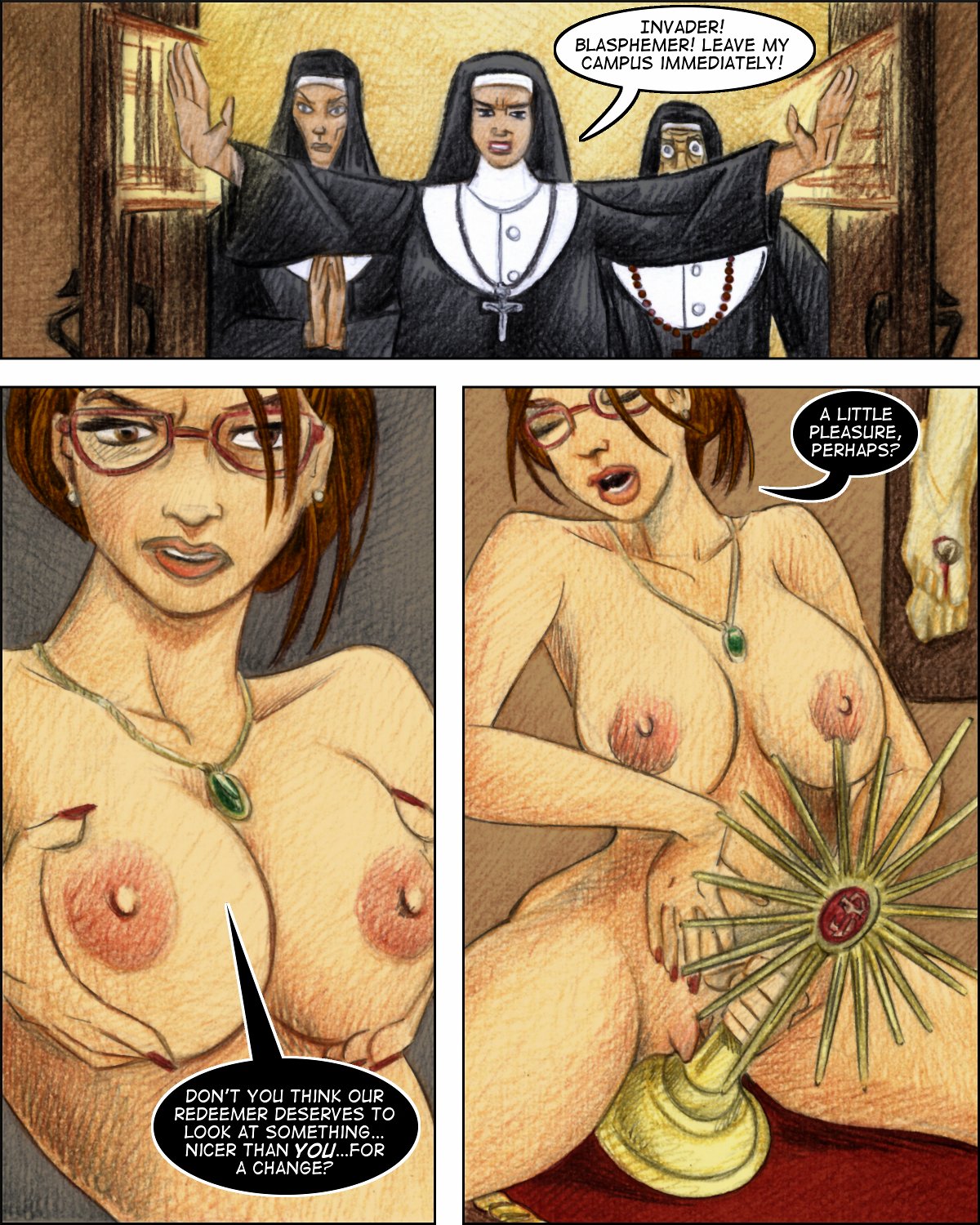 (Click on the image for larger size.

Progress in Research: Chapter Four, Page written and commissioned by Dr. Faustus of EroticMadScience.com and drawn by Lon Ryden is published under a Creative Commons Attribution-NonCommercial-NoDerivs 3.0 Unported License.)
I was never all that good at parsing the finer points of hamartiology, but to the best of my ability to determine, abuse of a monstrance isn't quite the no-no that desecration of the host is, but I can still understand why a group of combat nuns would find it irritating. Well, if you're going to blaspheme, might as well do it in style, or so goes the saying.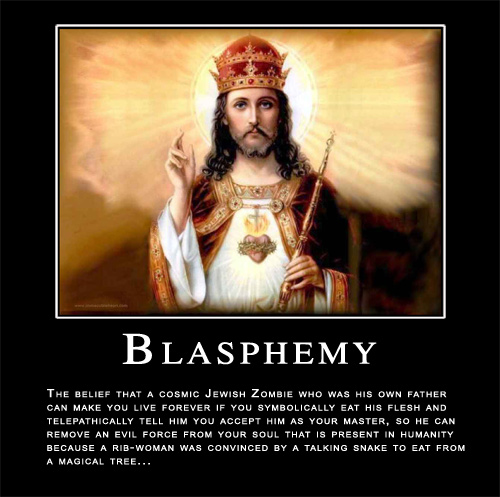 Quasi-demotivator foundhere.