It's only reasonable to expect nuns to take action when it's required. This calls for something a step up from the metal ruler…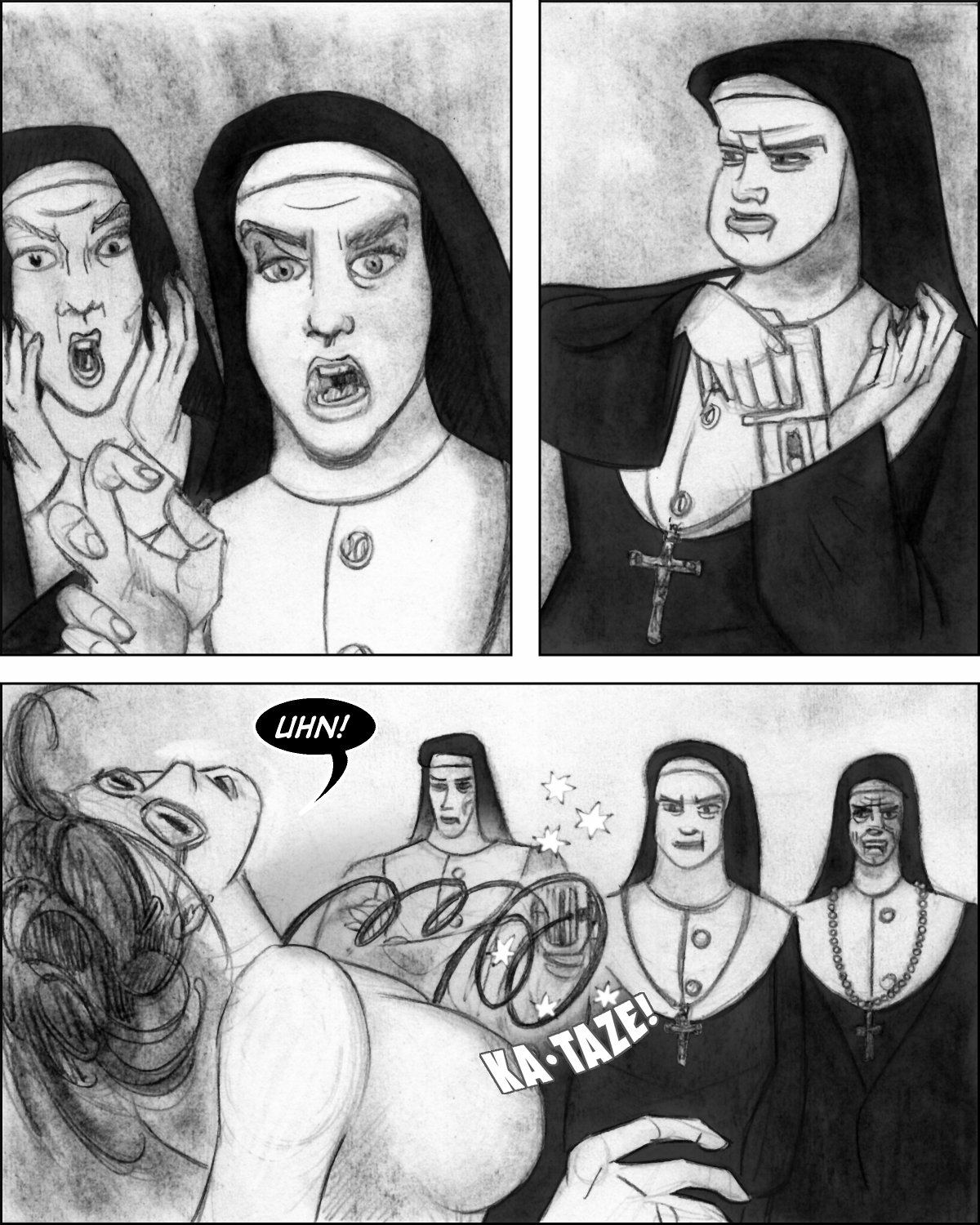 (Click on the image for larger size.

Progress in Research: Chapter Four, Page Thirteen written and commissioned by Dr. Faustus of EroticMadScience.com and drawn by Lon Ryden is published under a Creative Commons Attribution-NonCommercial-NoDerivs 3.0 Unported License.)
A taser, eh? I guess Willie (and Waite) are lucky that Mother Superior Euphemia wasn't armed like this: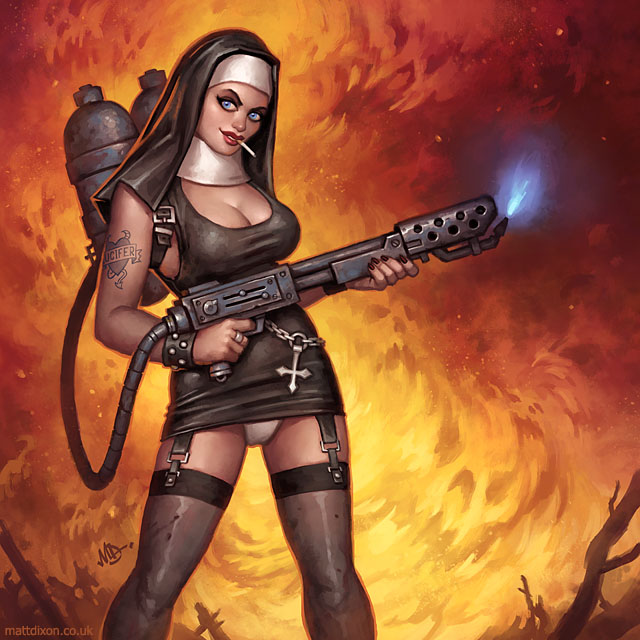 Found on the tumblr alanralph
and attributed to artist
Matt Dixon
.