Meanwhile, Maureen is gratifying her curiosity about things.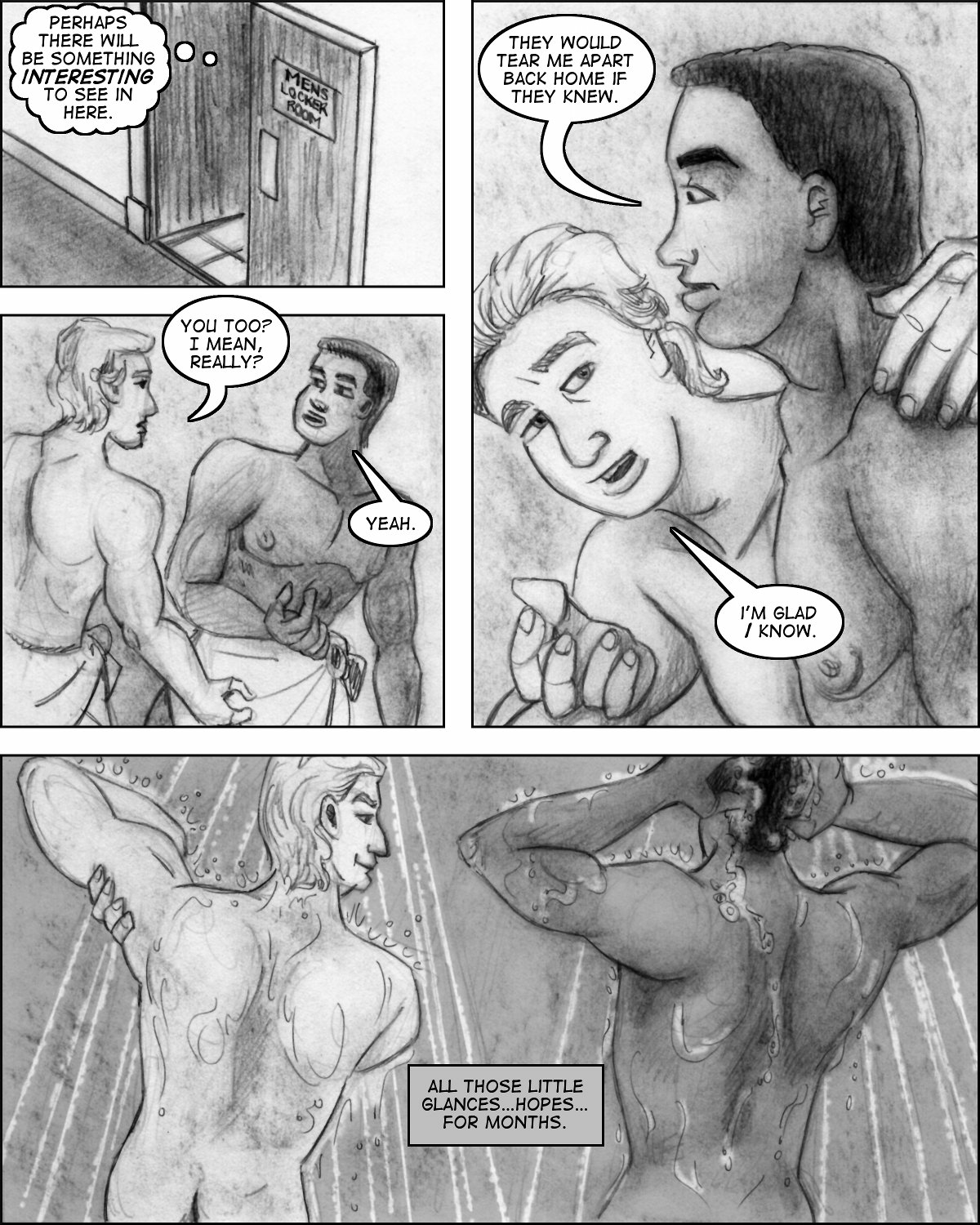 (Click on the image for larger size.

Progress in Research: Chapter Four, Page Fourteen written and commissioned by Dr. Faustus of EroticMadScience.com and drawn by Lon Ryden is published under a Creative Commons Attribution-NonCommercial-NoDerivs 3.0 Unported License.)
The homoerotic potential of athletes knows no bounds, of course. Stronger! Higher! Faster! Harder! Even Mussolini was not immune to its charms, at least if the architecture he commissioned is any evidence.
Found in this article.