Maureen continues her wanderings. We should hope for her sake that it is a warm autumn night in Pleasant Prairie.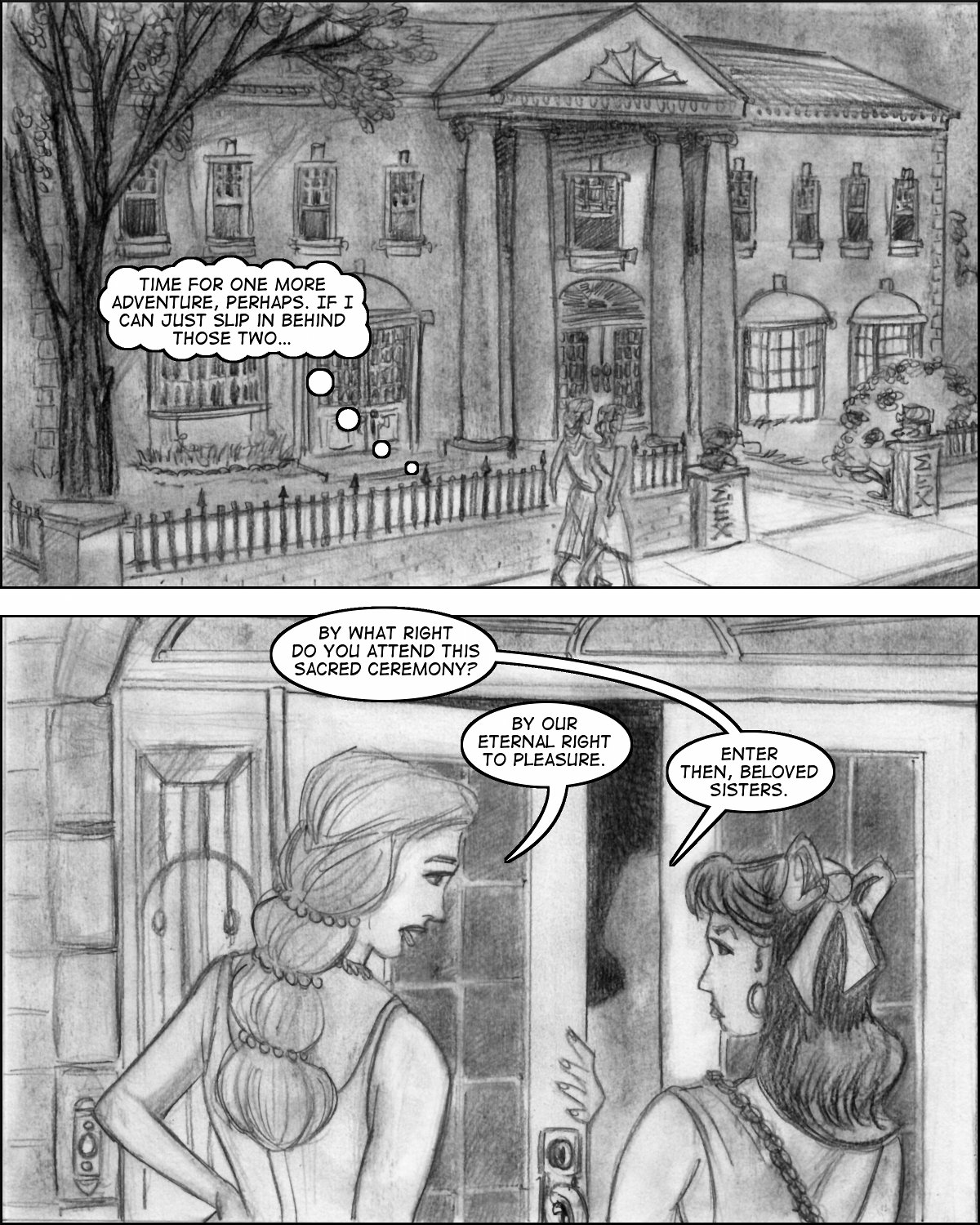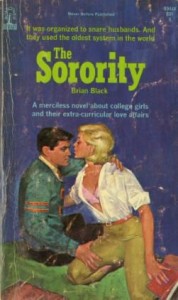 (Click on the image above for larger size.

Progress in Research: Chapter Four, Page written and commissioned by Dr. Faustus of EroticMadScience.com and drawn by Lon Ryden is published under a Creative Commons Attribution-NonCommercial-NoDerivs 3.0 Unported License.)
College sororities have been at the center of a lot of pulpy plots. (I wonder why…)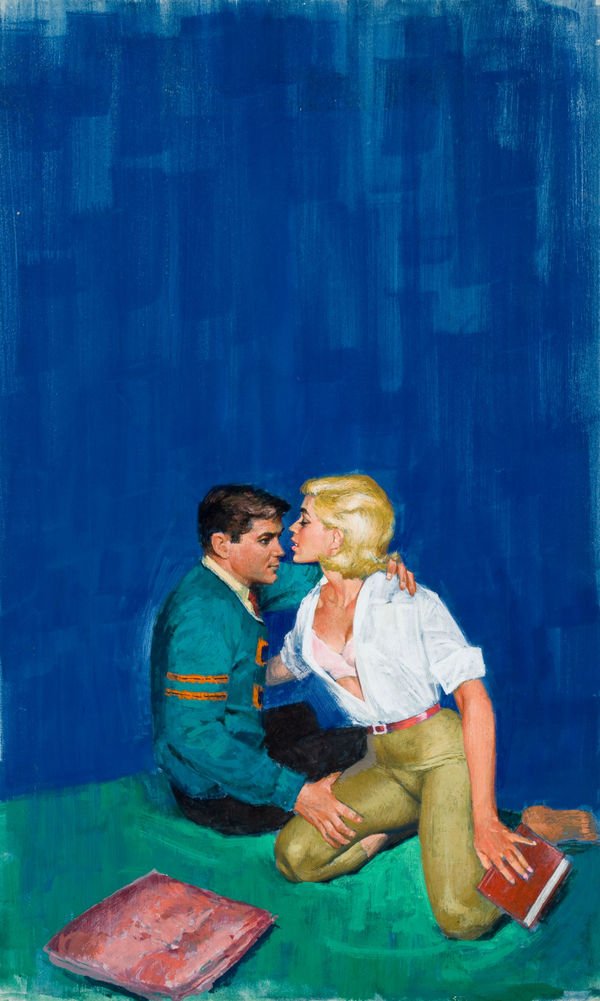 Both images found at Pulp Covers: The Best of the Worst.