It probably is a good idea not to pledge anywhere, at least at Gnosis.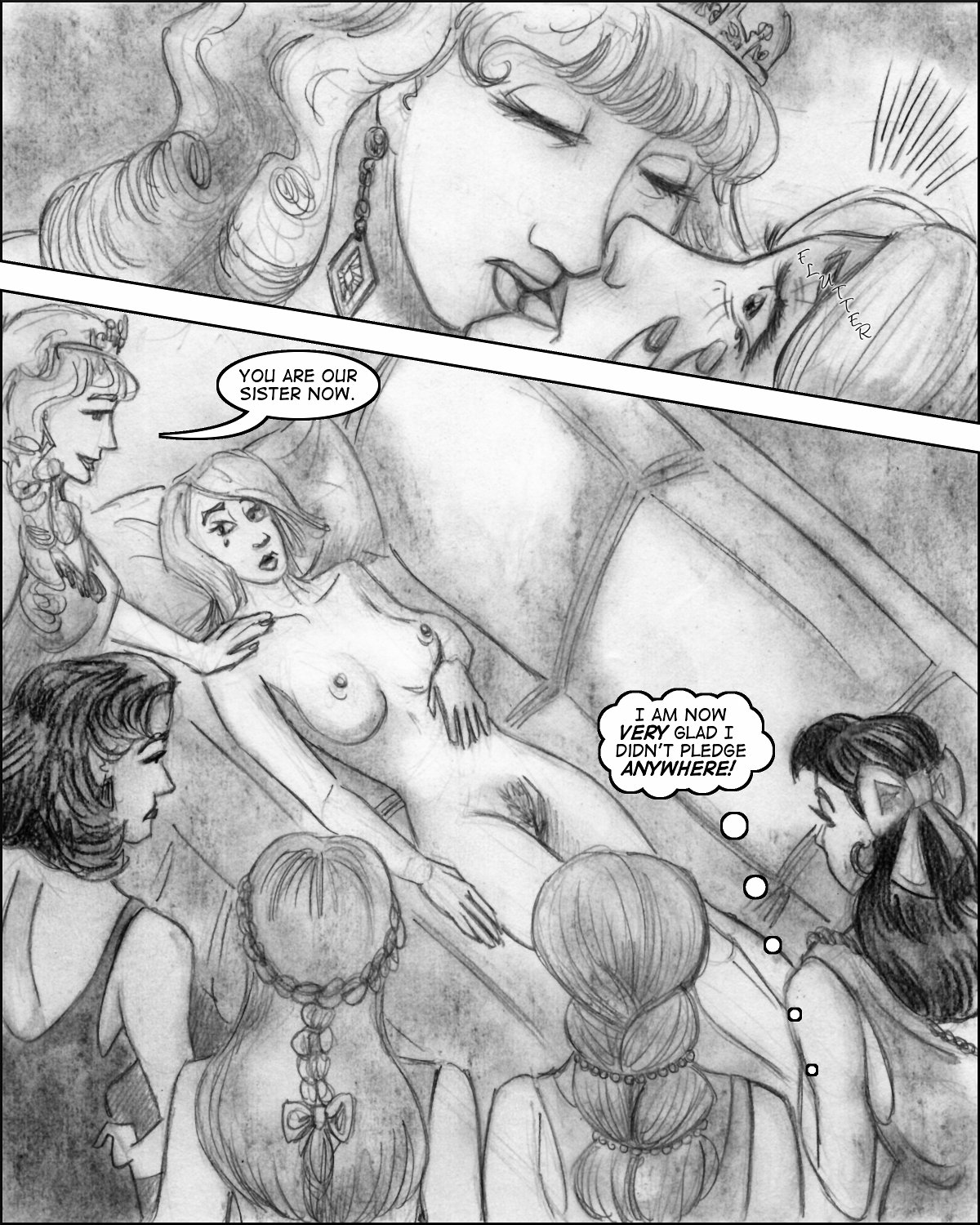 (Click on the image for larger size.

Progress in Research: Chapter Four, Page Thirty-One written and commissioned by Dr. Faustus of EroticMadScience.com and drawn by Lon Ryden is published under a Creative Commons Attribution-NonCommercial-NoDerivs 3.0 Unported License.)
But I guess we can't leave the theme without pondering just a little bit more about how much material the existence of sororities provides for intriguing speculation about what goes on inside of them.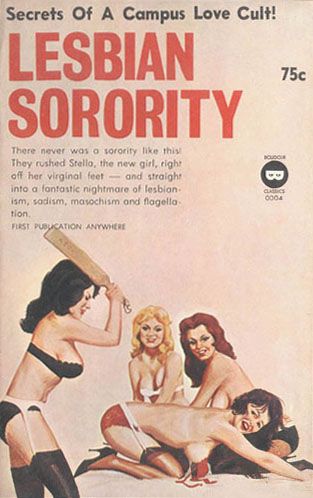 The cover of a 1964 pulp novel, found at LesbianFunWorld (where else?).