Perhaps predictably, this chapter opens with someone spying on something.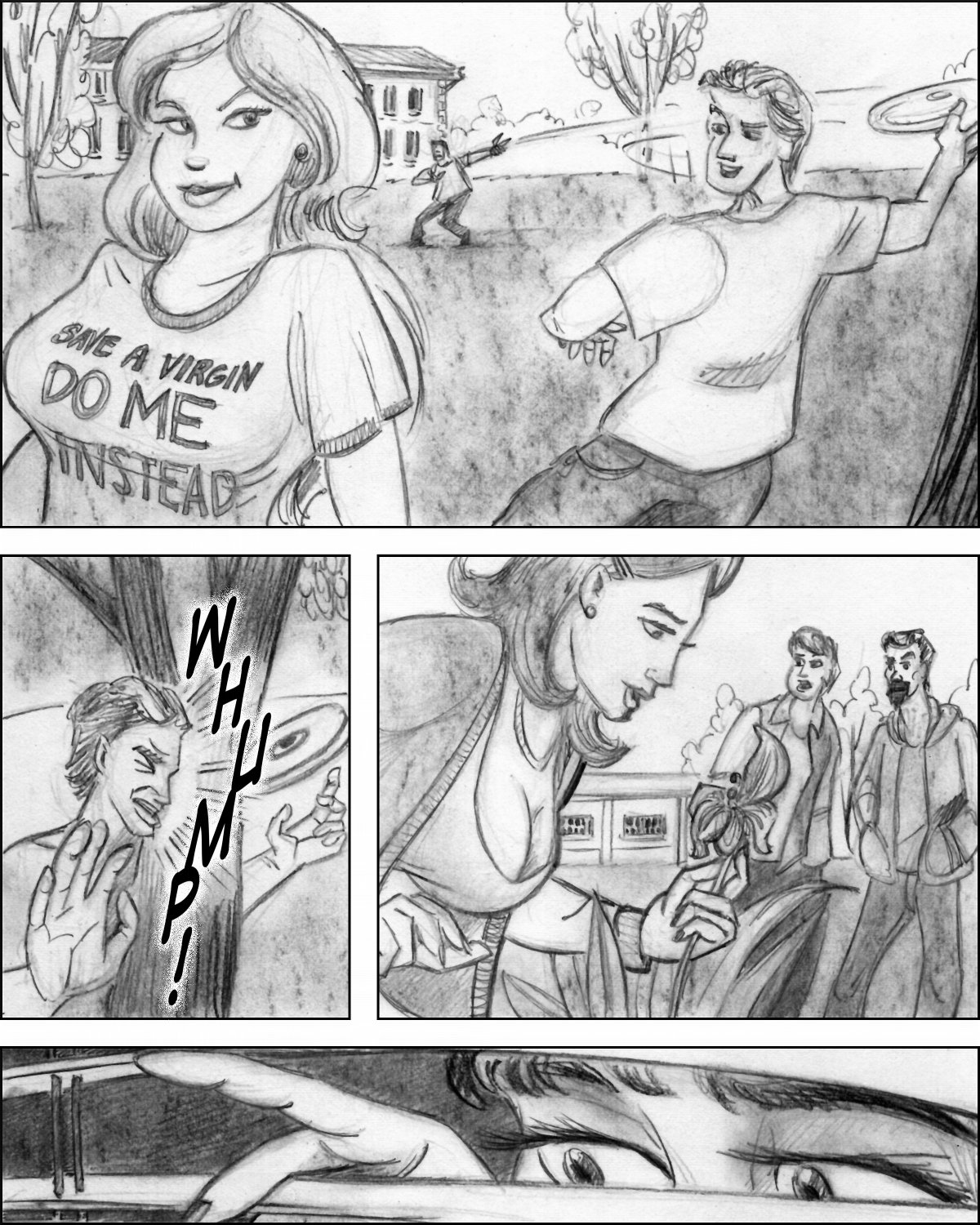 (Click on the image for larger size.

Progress in Research: Chapter Five, Page One written and commissioned by Dr. Faustus of EroticMadScience.com and drawn by Lon Ryden is published under a Creative Commons Attribution-NonCommercial-NoDerivs 3.0 Unported License.)
The t-shirt slogan is tribute not just to an Internet meme, but to the fact that in this day and age just about every pissant meme has its own demotivator.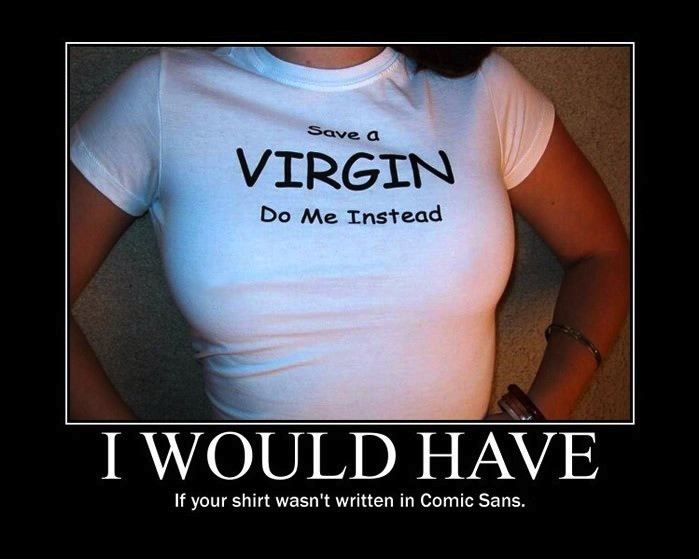 Note that at Gnosis, they don't use Comic Sans, at least not for a serious matter like that.