Scientific progress will not be denied.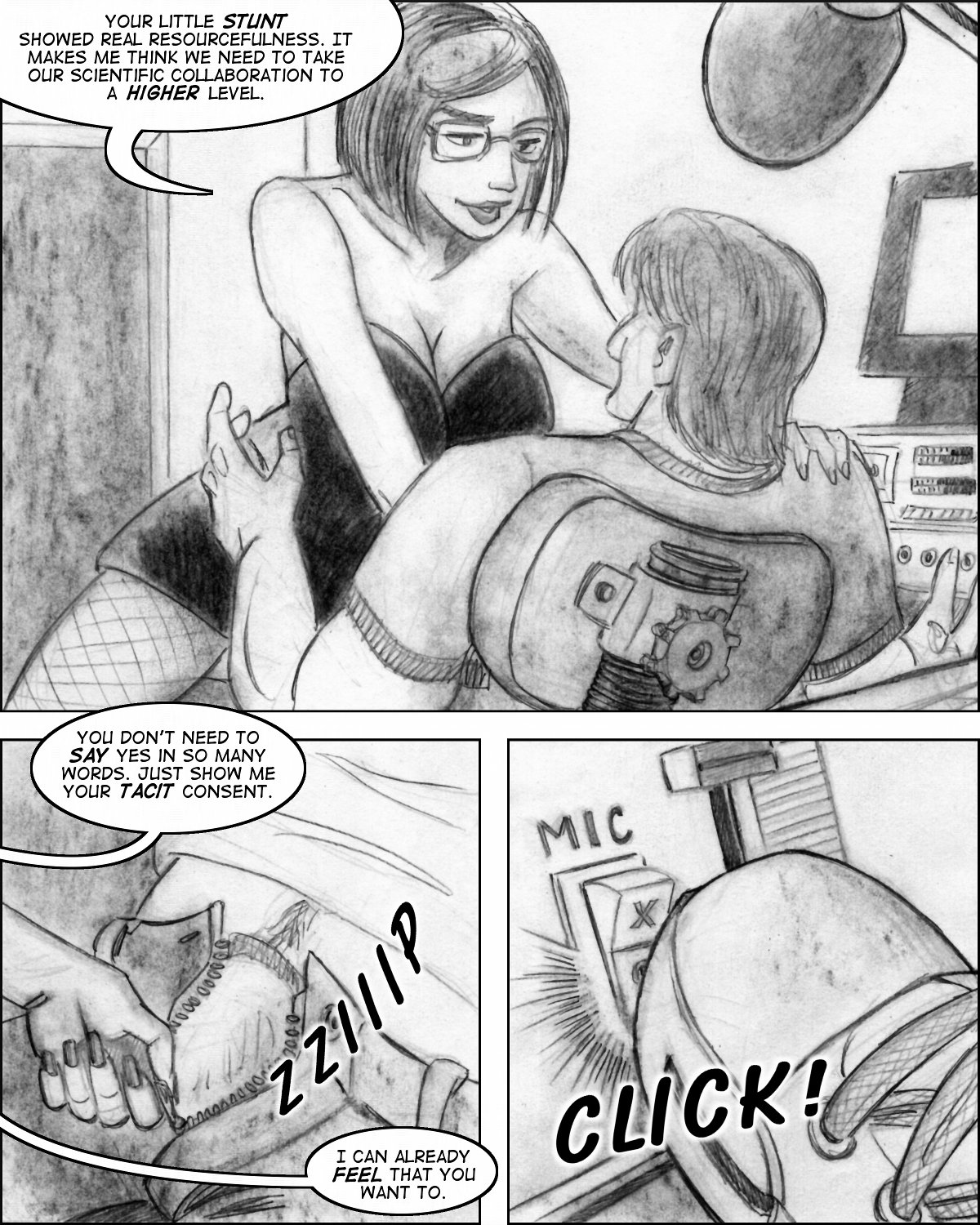 (Click on the image for larger size.

Progress in Research: Chapter Five, Page Six written and commissioned by Dr. Faustus of EroticMadScience.com and drawn by Lon Ryden is published under a Creative Commons Attribution-NonCommercial-NoDerivs 3.0 Unported License.)
This is no ordinary radio.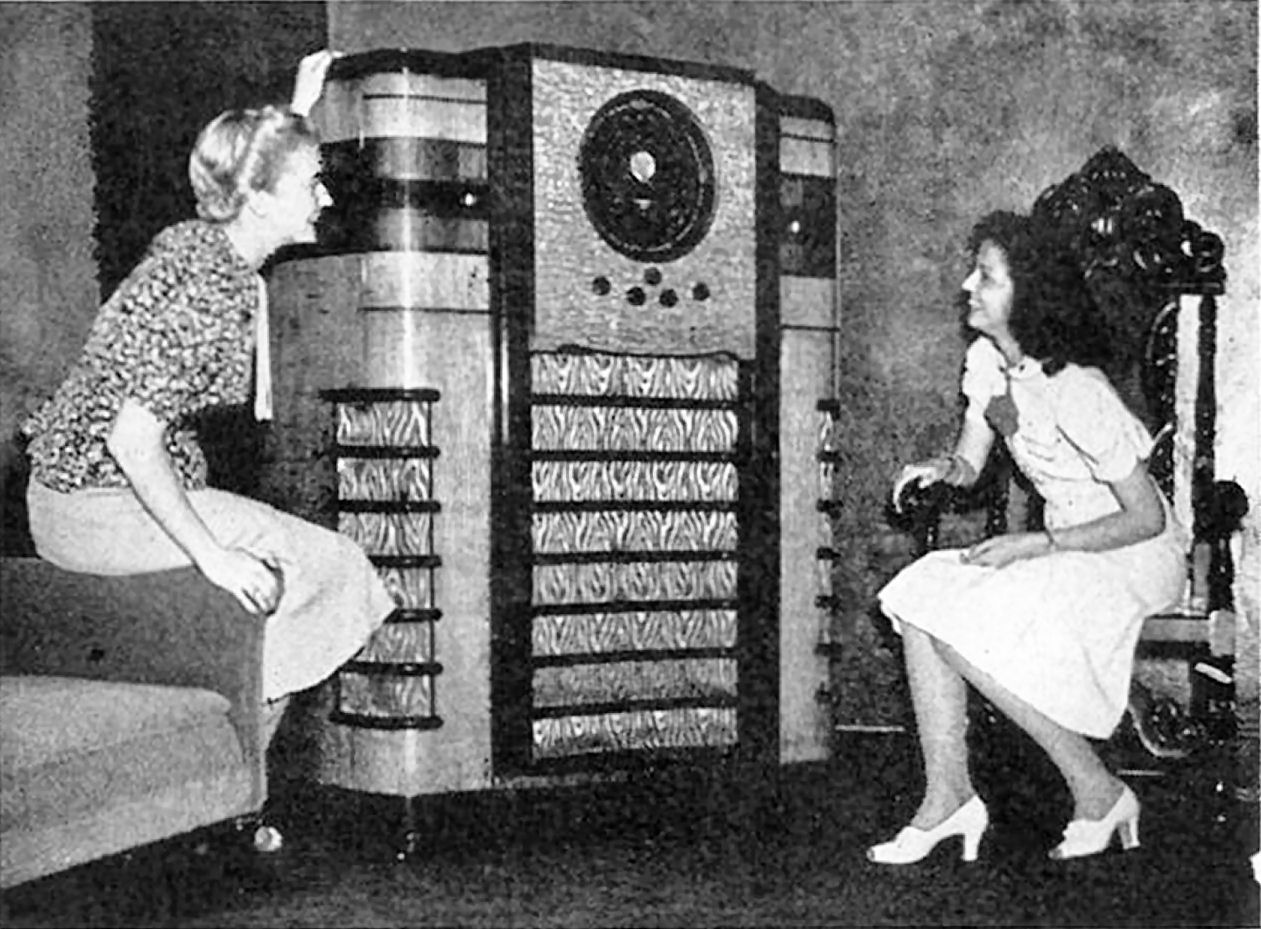 Image of a "Crosley Giant Radio" (built in 1936, I believe) found here.