Two scenes start close in place, identical in time.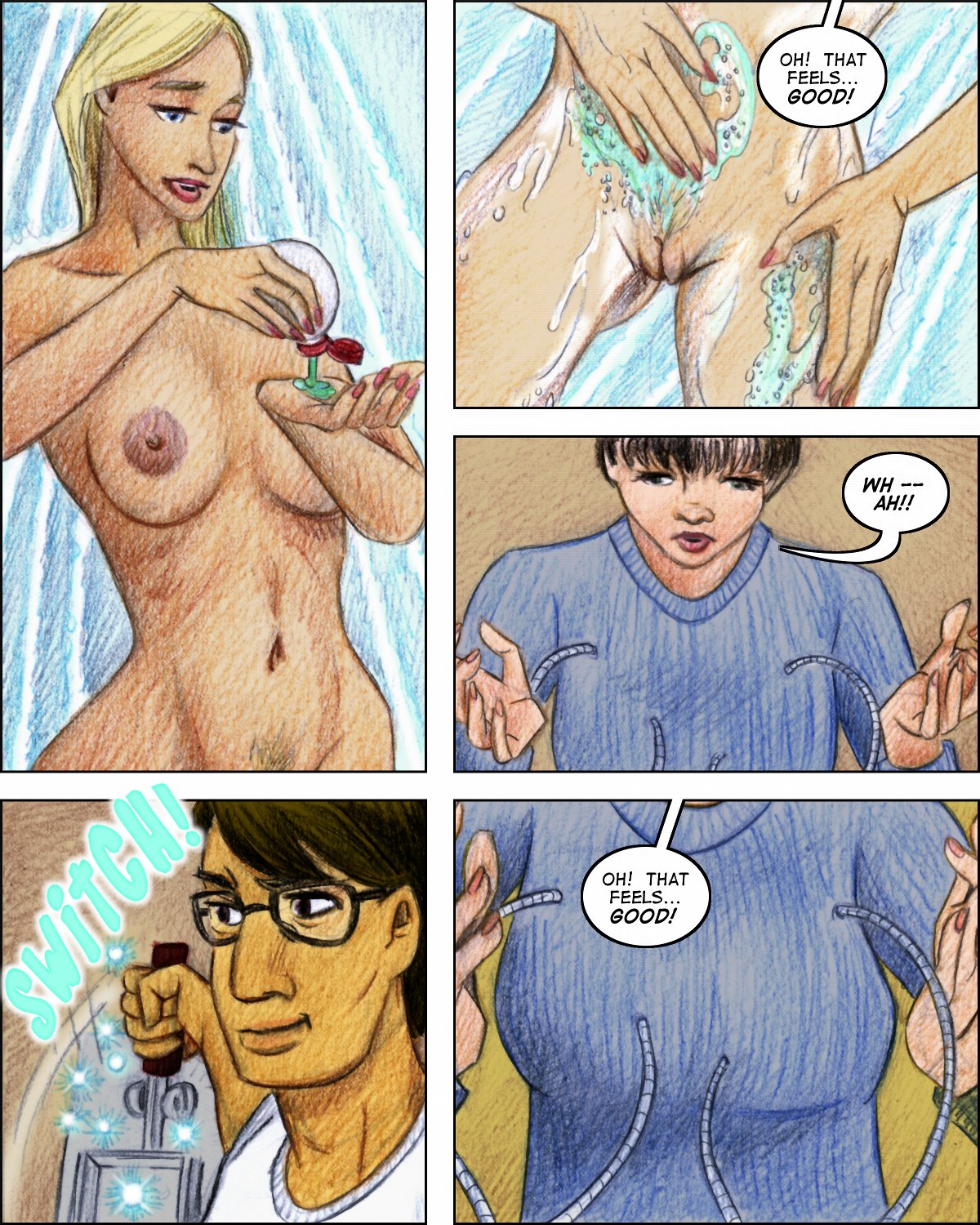 (Click on the image for larger size.

Progress in Research: Chapter Five, Page Twelve written and commissioned by Dr. Faustus of EroticMadScience.com and drawn by Lon Ryden is published under a Creative Commons Attribution-NonCommercial-NoDerivs 3.0 Unported License.)
Naturally one of them is a shower scene. In tribute to which, a vintage shower illustration.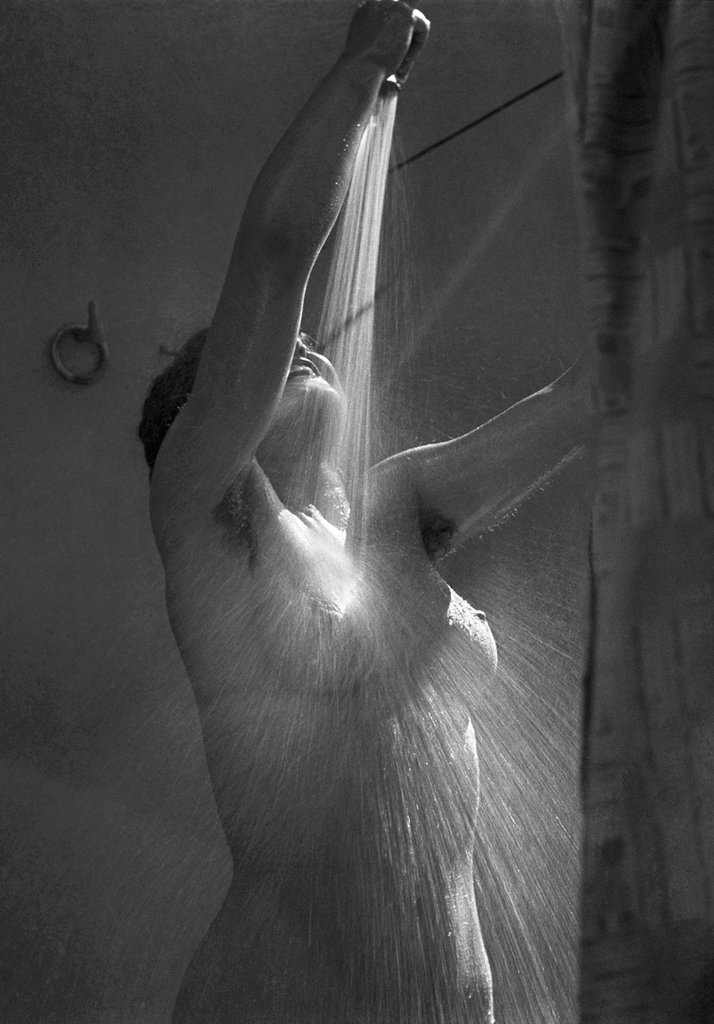 It is from Hoodoo that Voodoo, a very fine tumblr I am proud to say I follow.