A real crisis, indeed.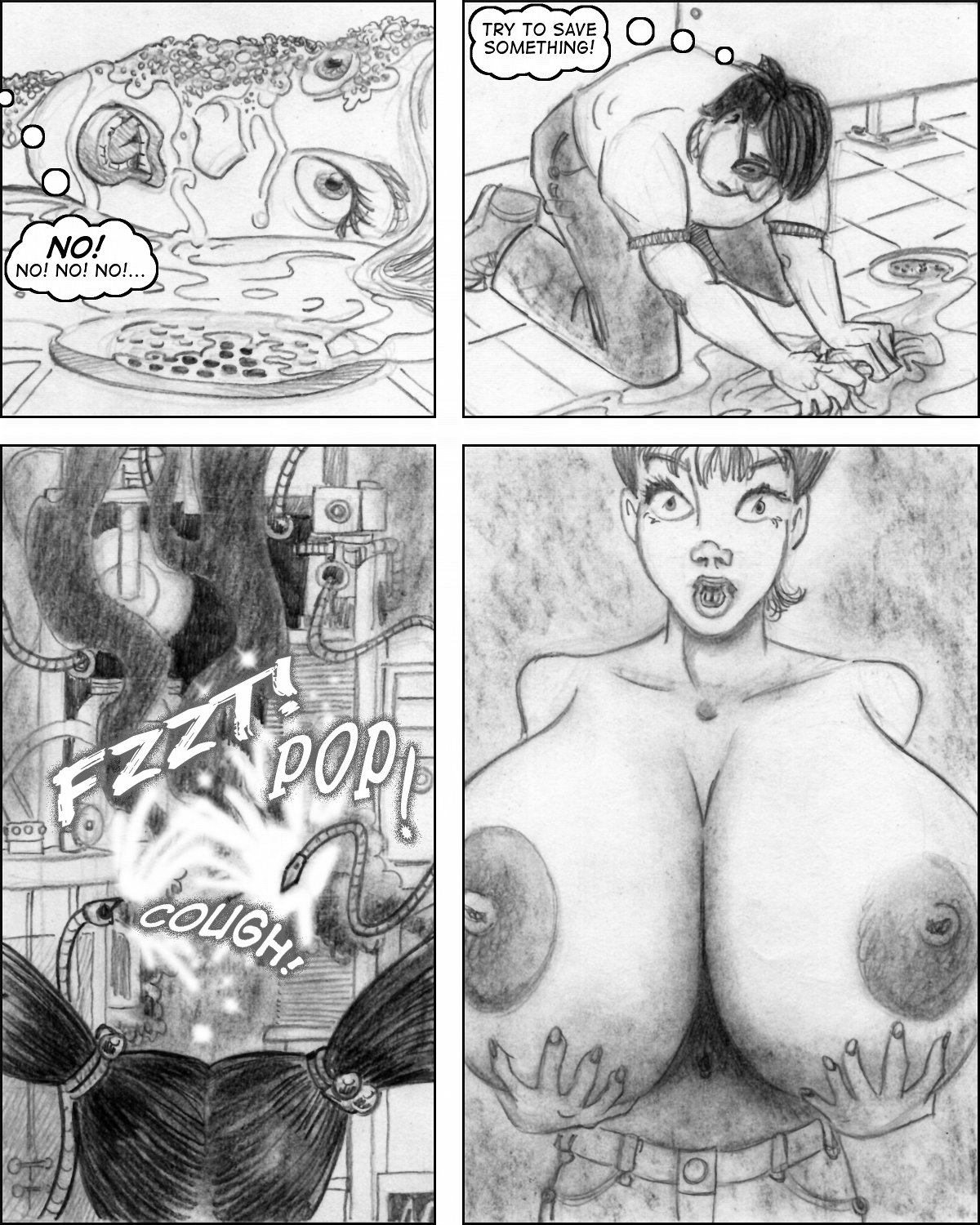 (Click on the image for larger size.

Progress in Research: Chapter Five, Page Fifteen written and commissioned by Dr. Faustus of EroticMadScience.com and drawn by Lon Ryden is published under a Creative Commons Attribution-NonCommercial-NoDerivs 3.0 Unported License.)
What, you thought liquid girl was all fun and orgasms? Without proper controls, it's a nasty, squicky mess.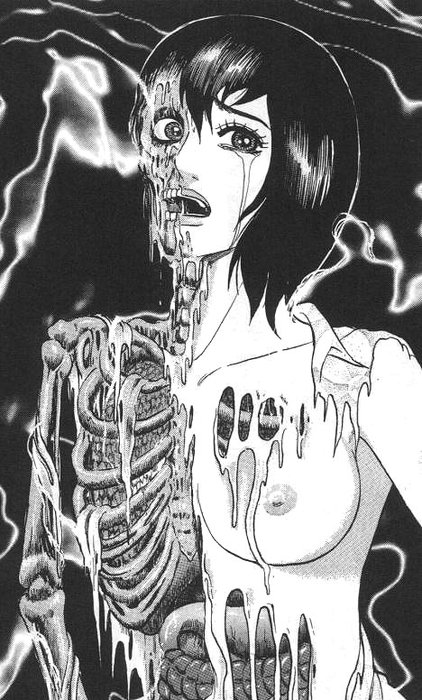 Found at (where else?) Disturbing and Provocative Art.