Ever experienced something that you thought was had to be a nightmare, but was in fact real?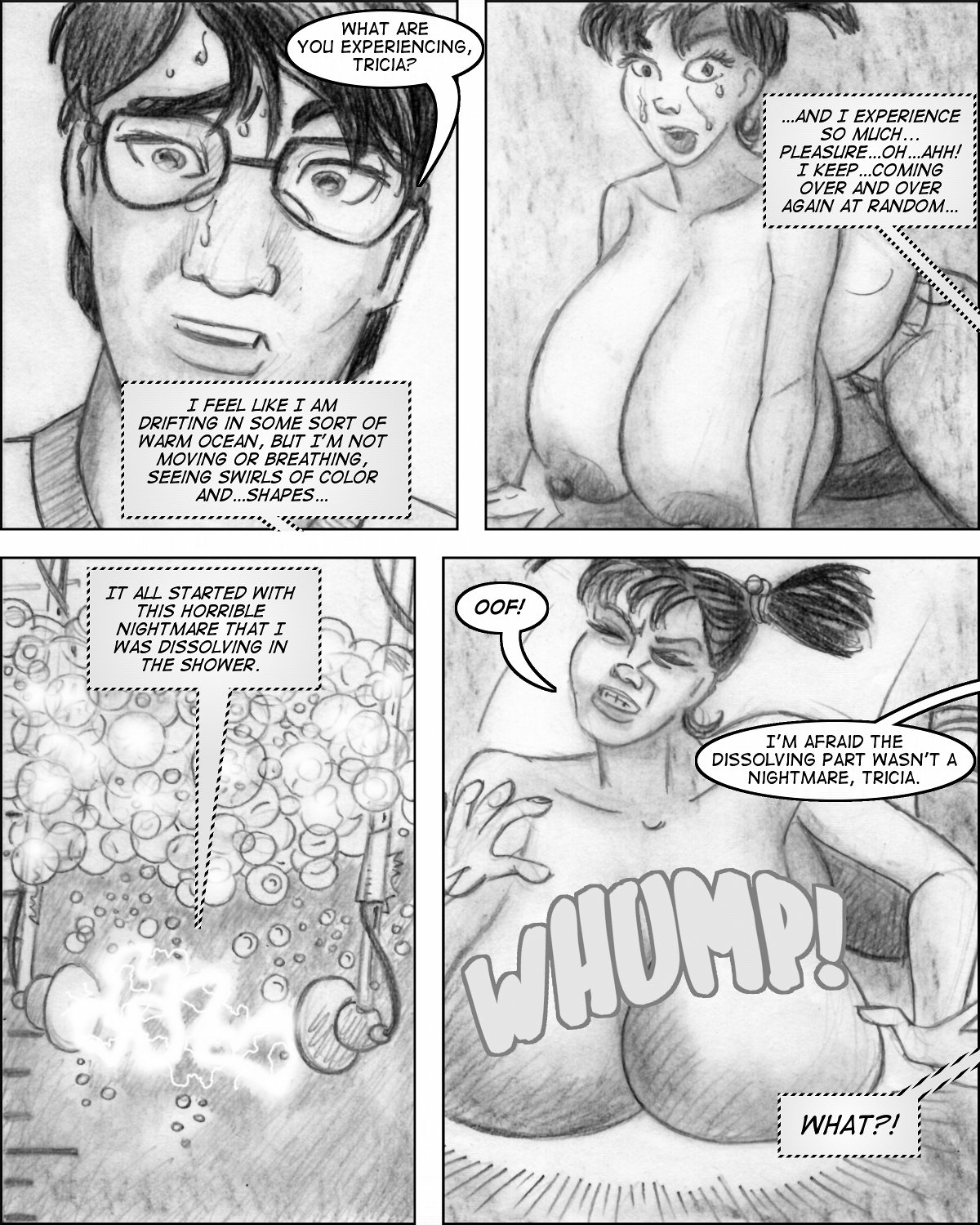 (Click on the image for larger size.

Progress in Research: Chapter Five, Page Seventeen written and commissioned by Dr. Faustus of EroticMadScience.com and drawn by Lon Ryden is published under a Creative Commons Attribution-NonCommercial-NoDerivs 3.0 Unported License.)
A girl in a beaker on one's desk is an old pulp trope. A more literal example of it: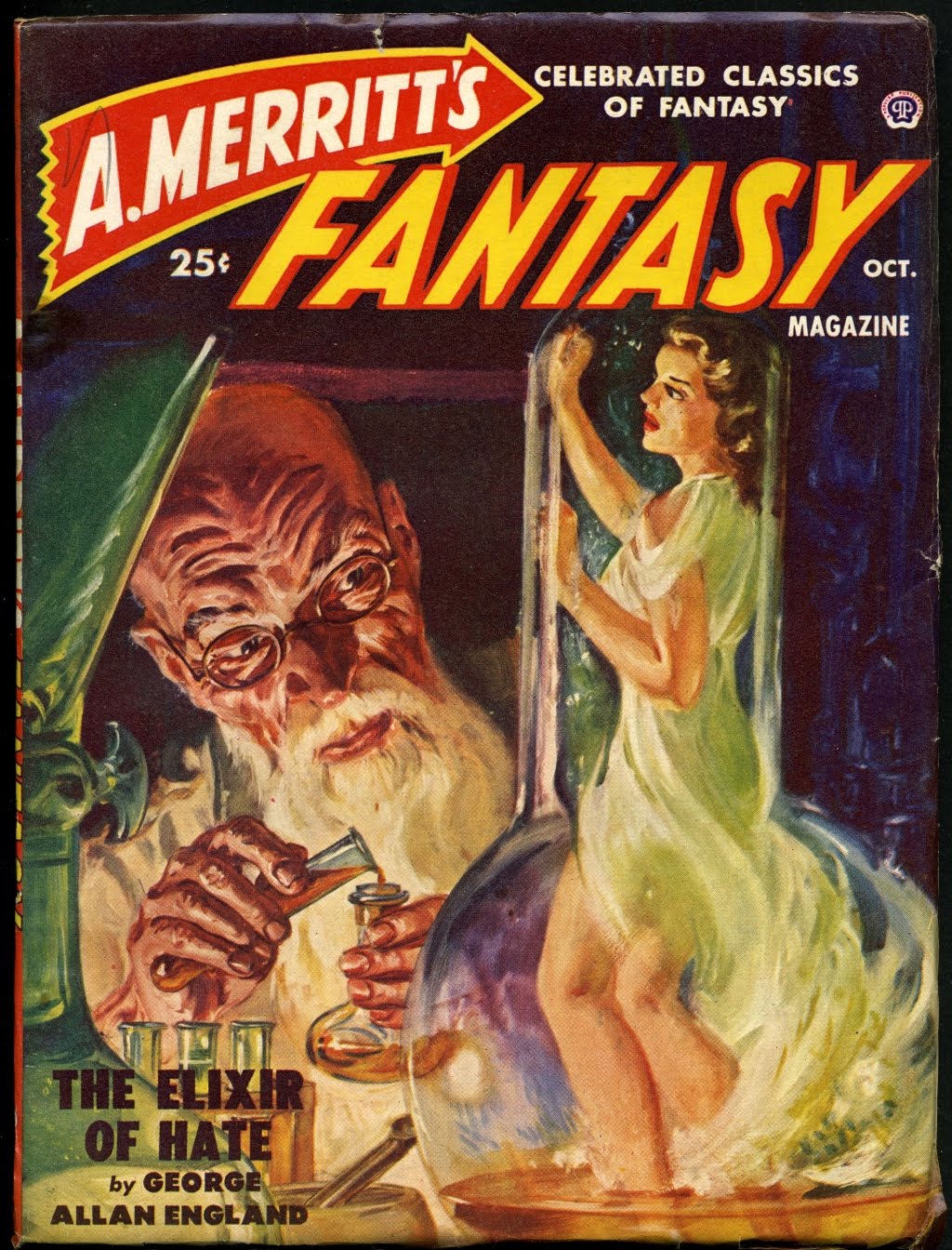 Image found at one of my favorite tumblrs, Fifi-Feeling is First.