Tricia is still embodied, if only in her own mind.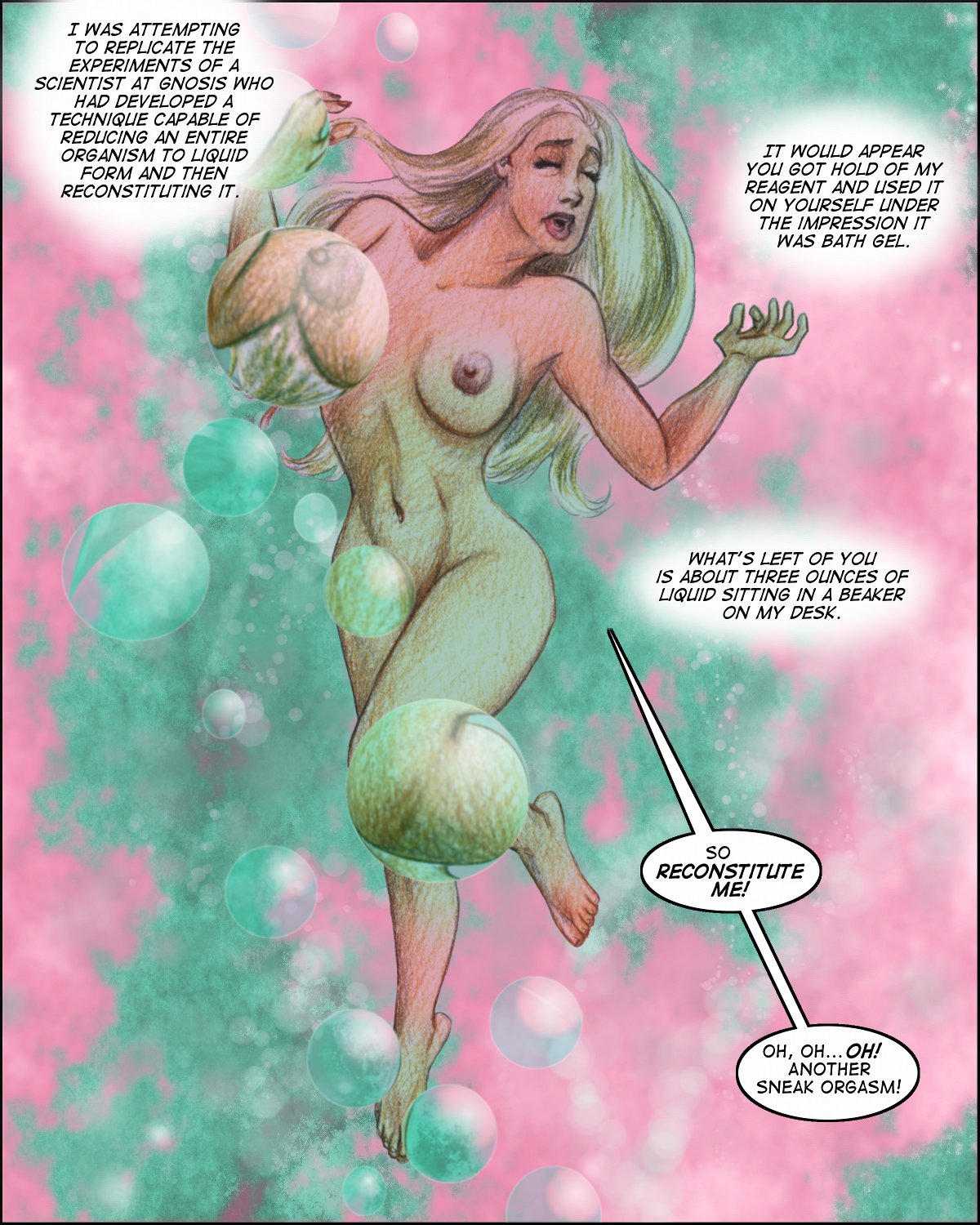 (Click on the image for larger size.

Progress in Research: Chapter Five, Page Eighteen written and commissioned by Dr. Faustus of EroticMadScience.com and drawn by Lon Ryden is published under a Creative Commons Attribution-NonCommercial-NoDerivs 3.0 Unported License.)
This "floating" effect makes for one of my favorite visual tropes. If you look over at the new image site in the Erotic Mad Science network called hedonix.org you will find a tag devoted to it — oceanic. Here is a favorite example:
Found originally at the tumblr noonesnemesis.