Progress in Research will be posting out here through 6 August 2012, a minor departure from our customary practice of concluding a chapter on or before the month-end. We're changing up slightly just because with various obligations that Lon and I have over the summer it makes sense to keep posting at a relaxed pace of no more than one page per day; furthermore the last chapter of Progress in Research is slightly long and the first of the next volume, Invisible Girl, Heroine, is slightly short, so this pace will enable us to keep our schedule fairly straight by the end of August.
In the meantime, though, don't fear, as there's bonus content coming. Over the several days I shall be posting out a series of character designs Lon did for Invisible Girl, Heroine, in hopes of pleasing all you readers and perhaps interesting you in the narrative in which they will be taking part.
The first of these comes today, Warden Ridgeway, the stern-looking chief of the State Home for Wayward Girls, a carceral institution located just out side of Pleasant Prairie, in which some sinister goings-on will be, well, going on.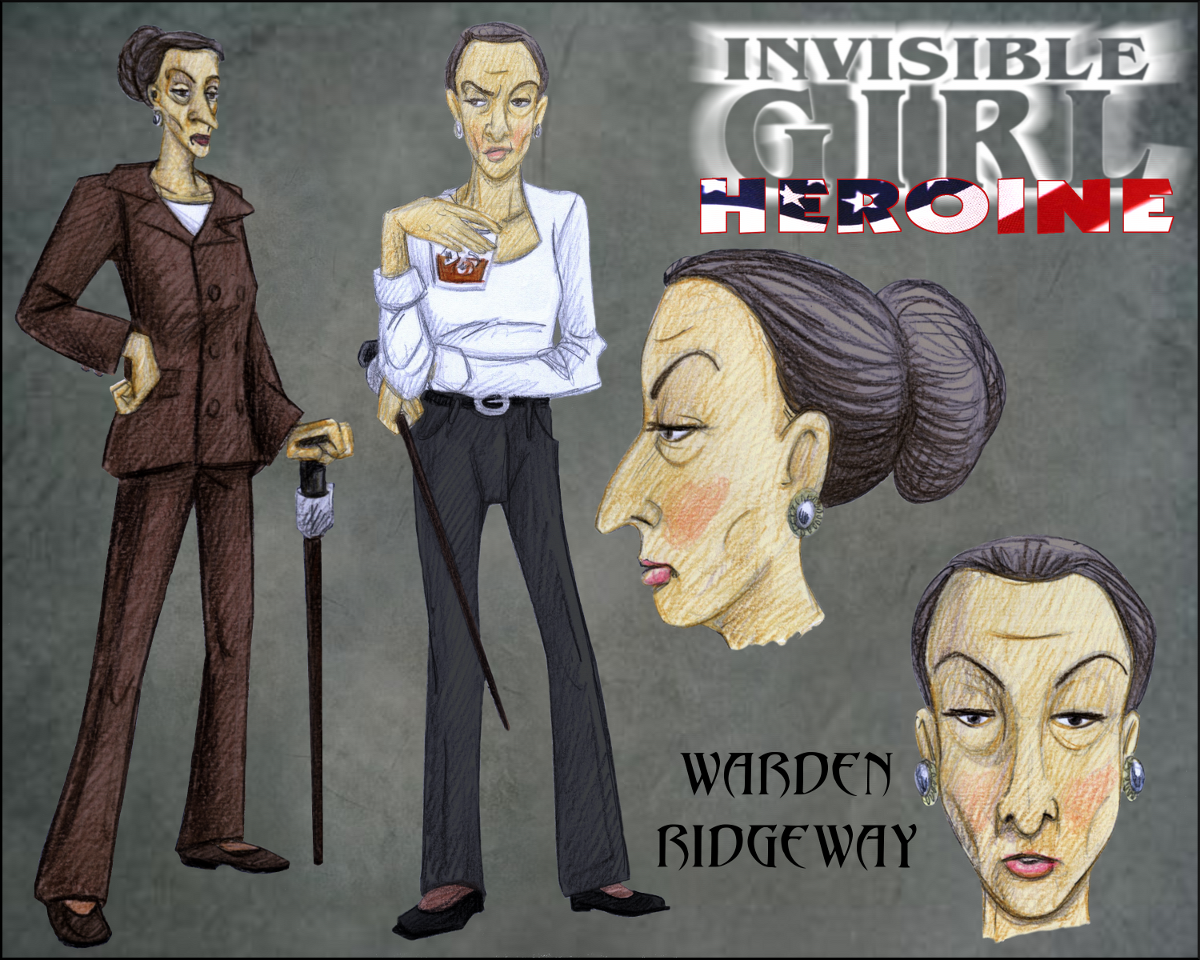 (Click on the image for larger size.

Warden Ridgeway Character Design for Tales of Gnosis College, a webcomic written and commissioned by Dr. Faustus of EroticMadScience.com and drawn by Lon Ryden is published under a Creative Commons Attribution-NonCommercial-NoDerivs 3.0 Unported License.)