After the lecture, various worthies dine together at the faculty club.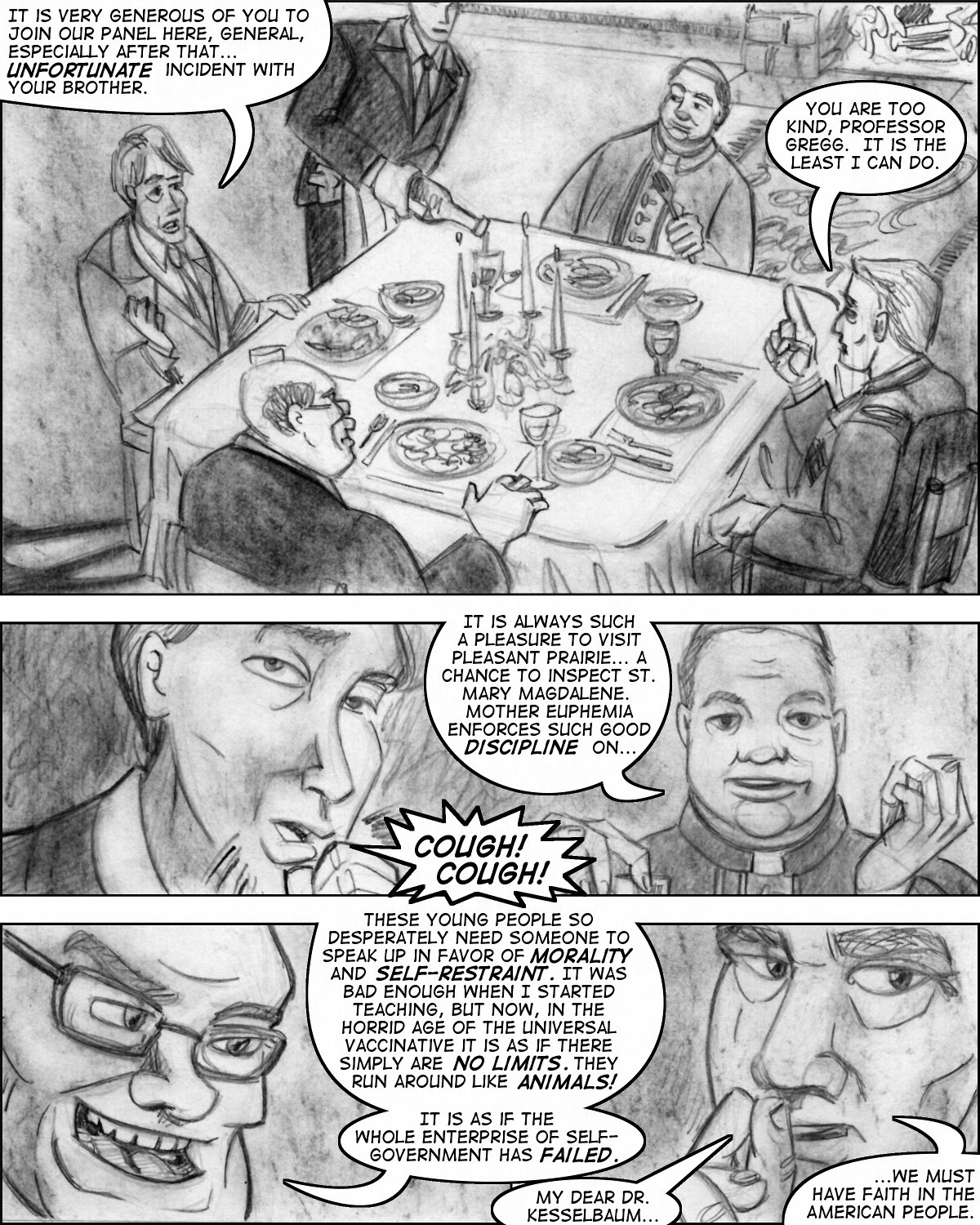 (Click on the image for larger size.

Invisible Girl, Heroine: Chapter One, Page Three written and commissioned by Dr. Faustus of EroticMadScience.com and drawn by Lon Ryden is published under a Creative Commons Attribution-NonCommercial-NoDerivs 3.0 Unported License.)
Professor Gregg, in coughing over Bishop Ayers (as he is identified in the script), is doubtless trying to head off this gentlemanly dinner from turning into something like this: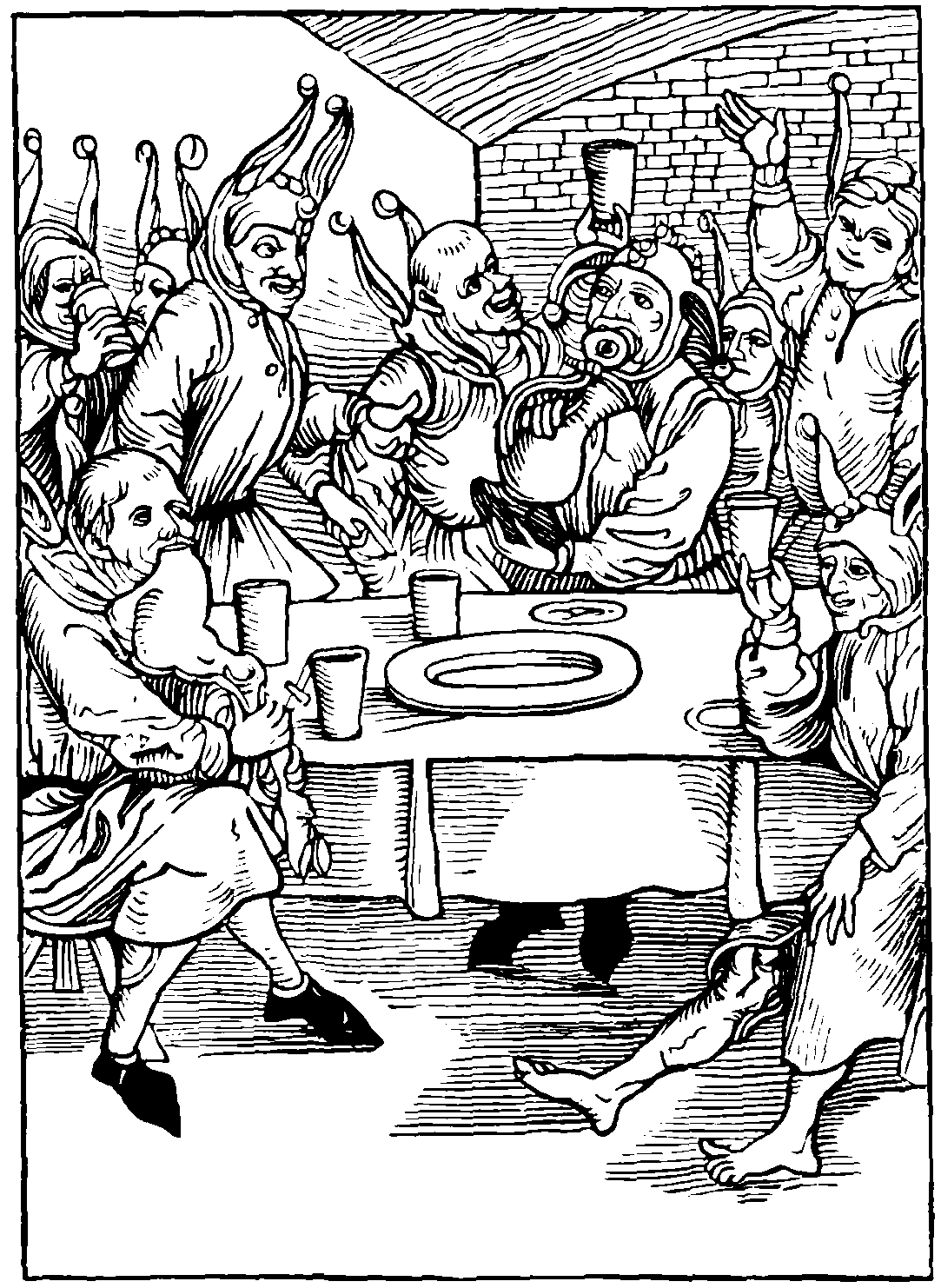 Woodcut found here.