Meanwhile, an agent gets his instructions.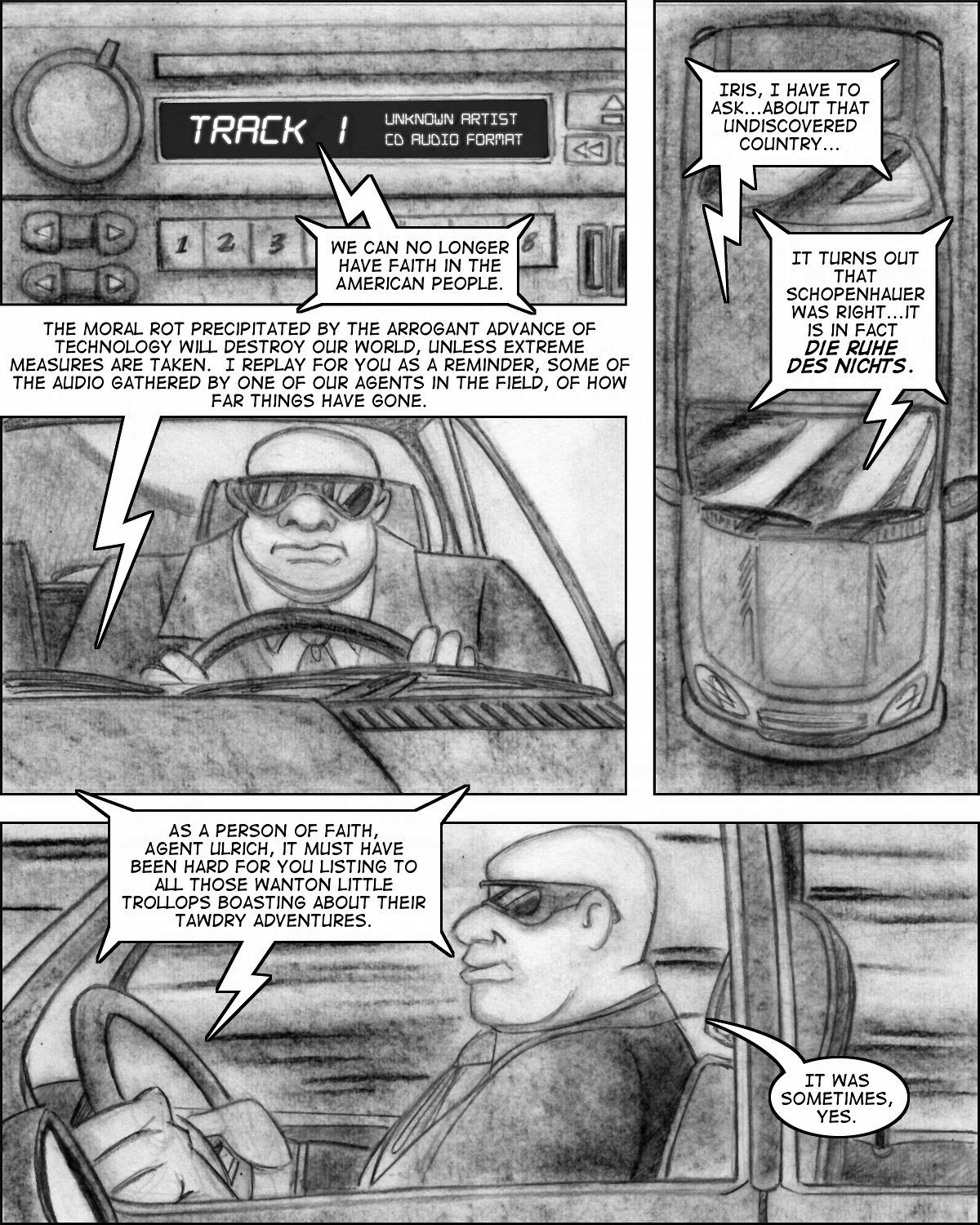 (Click on the image for larger size.

Invisible Girl, Heroine: Chapter One, Page Four written and commissioned by Dr. Faustus of EroticMadScience.com and drawn by Lon Ryden is published under a Creative Commons Attribution-NonCommercial-NoDerivs 3.0 Unported License.)
I'm not sure that Lon is a fan of The Wire, but nonetheless I see a certain resemblance between Agent Ulrich and…
So if I ever do get to see the Tales made into a movie, there will be a part for Domenick Lombardozzi.