Maureen's volunteer work will take place in an ominous setting.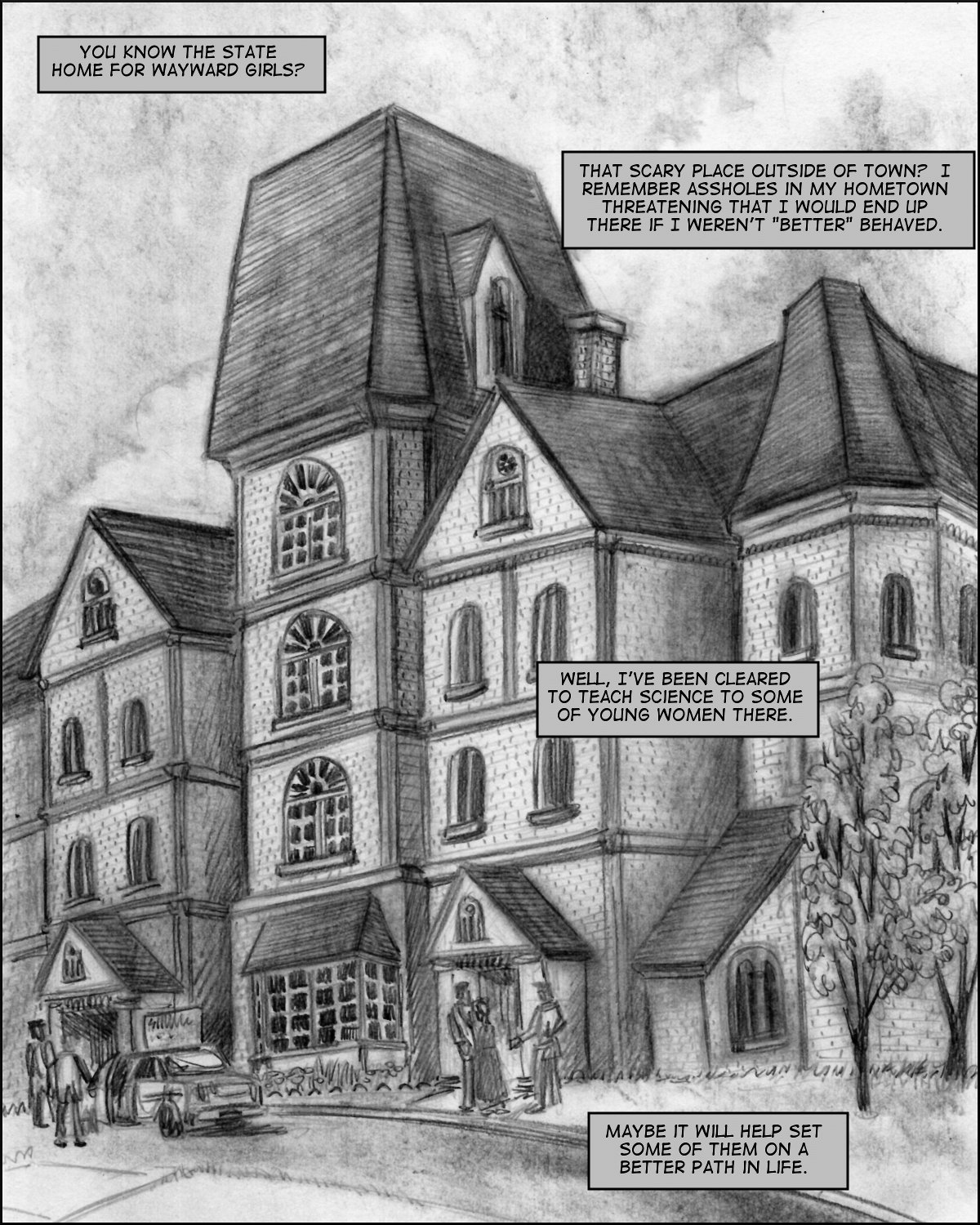 (Click on the image for larger size.

Invisible Girl, Heroine: Chapter One, Page Twenty-One written and commissioned by Dr. Faustus of EroticMadScience.com and drawn by Lon Ryden is published under a Creative Commons Attribution-NonCommercial-NoDerivs 3.0 Unported License.)
Something about combining a dark sky with Second Empire-style architecture is really good for atmospherics. Probably Charles Addams has a lot to do with this.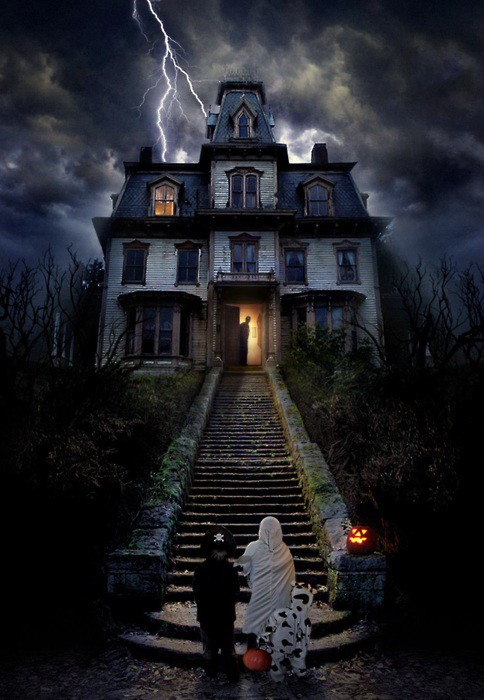 Image source the tumblr Ghastly Delights.