Maureen is given a tour of where she will be doing her good works.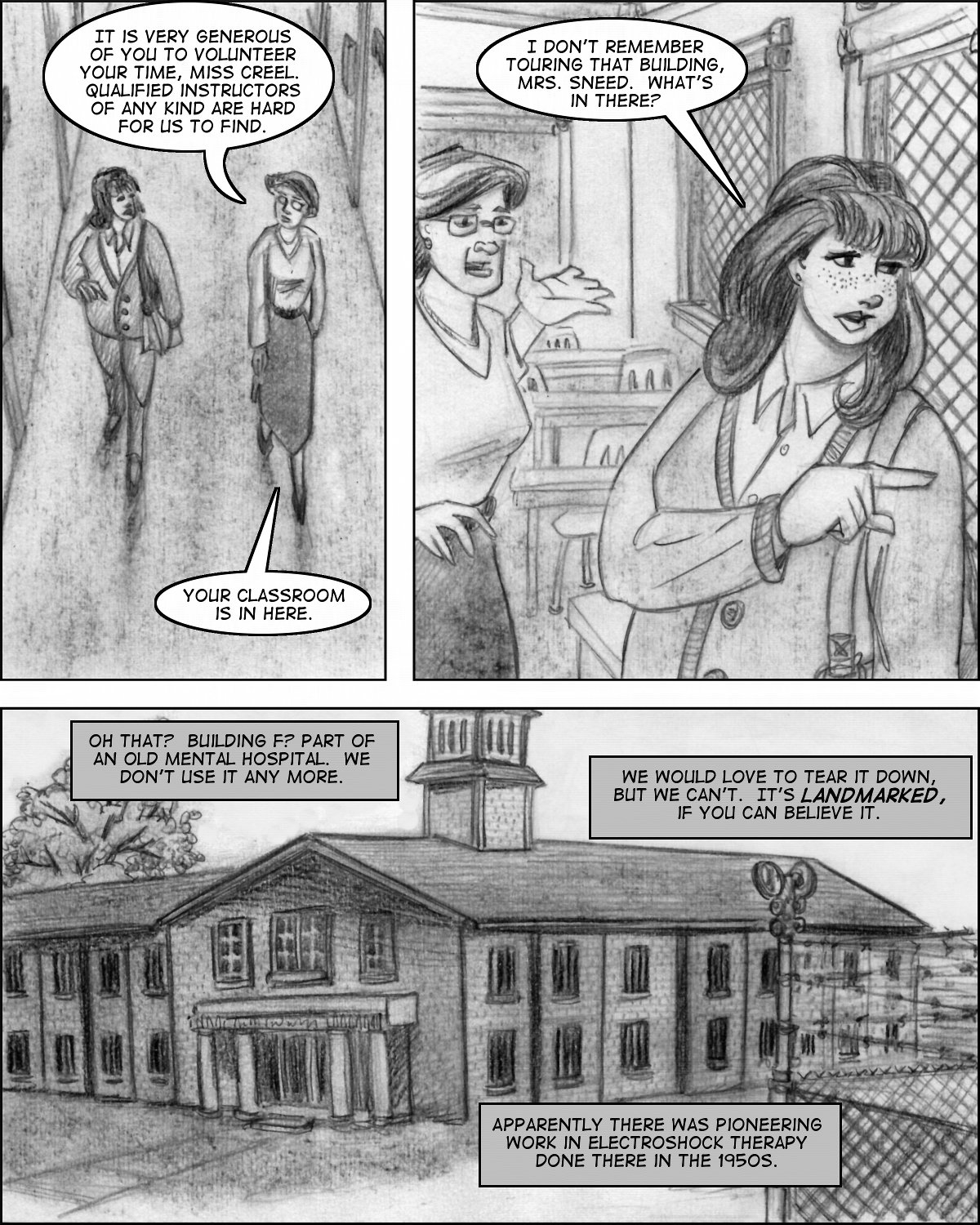 (Click on the image for larger size.

Invisible Girl, Heroine: Chapter Two, Page Six written and commissioned by Dr. Faustus of EroticMadScience.com and drawn by Lon Ryden is published under a Creative Commons Attribution-NonCommercial-NoDerivs 3.0 Unported License.)
"We can't tear it down because it's landmarked" is a a shameless concept steal (or tribute, if you're being nicer) to one of my favorite small-scale horror movies, Session 9<, which is what they said about Danvers State Mental Hospital.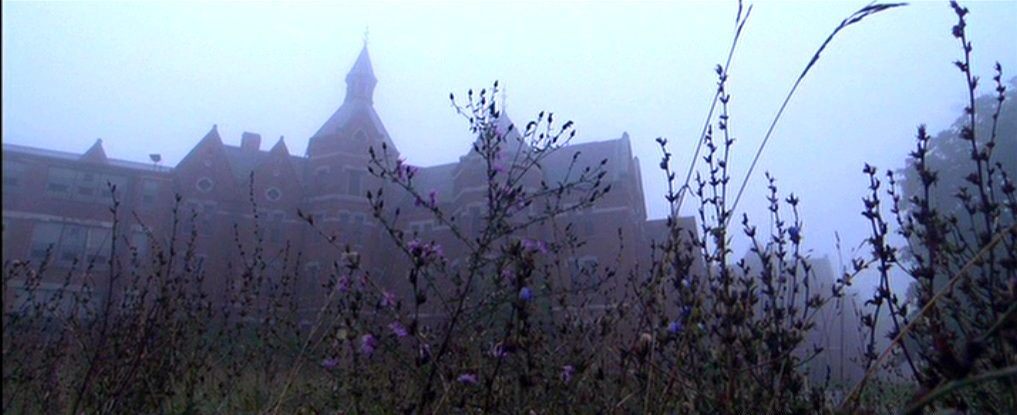 Spooky image found at Horrorphile.