Fire alarm in the middle of the night. A prank?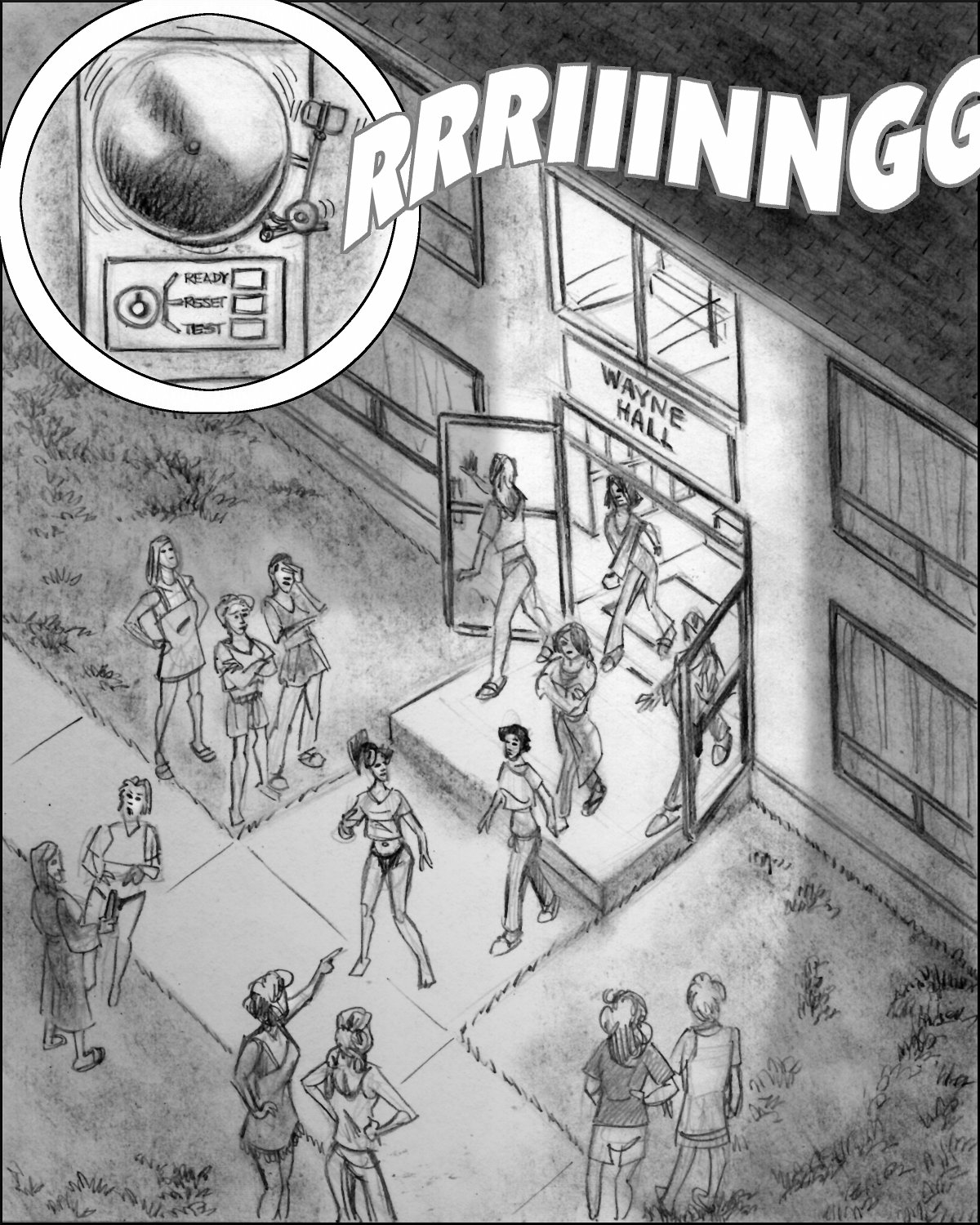 (Click on the image for larger size.

Invisible Girl, Heroine: Chapter Two, Page Two written and commissioned by Dr. Faustus of EroticMadScience.com and drawn by Lon Ryden is published under a Creative Commons Attribution-NonCommercial-NoDerivs 3.0 Unported License.)
I'm sure Lon got in as much fanservice as he could for a "fire alarm at coed dorm in the middle of a warm night" scenario as he could. But just in case…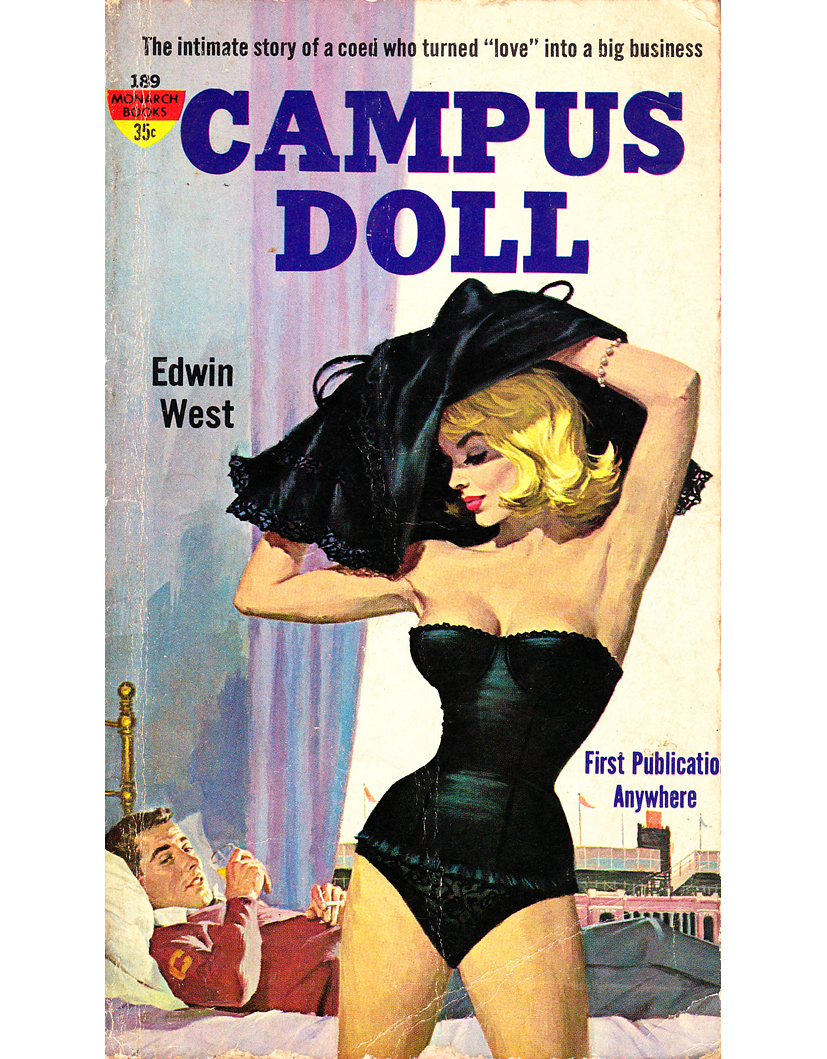 Pulp novel cover found at the tumblr Kronstadt 21.