Nope. Not a prank. For some reason, and I really wonder what it is, potentially hazardous chemical spills are really common in Gnosis College student housing.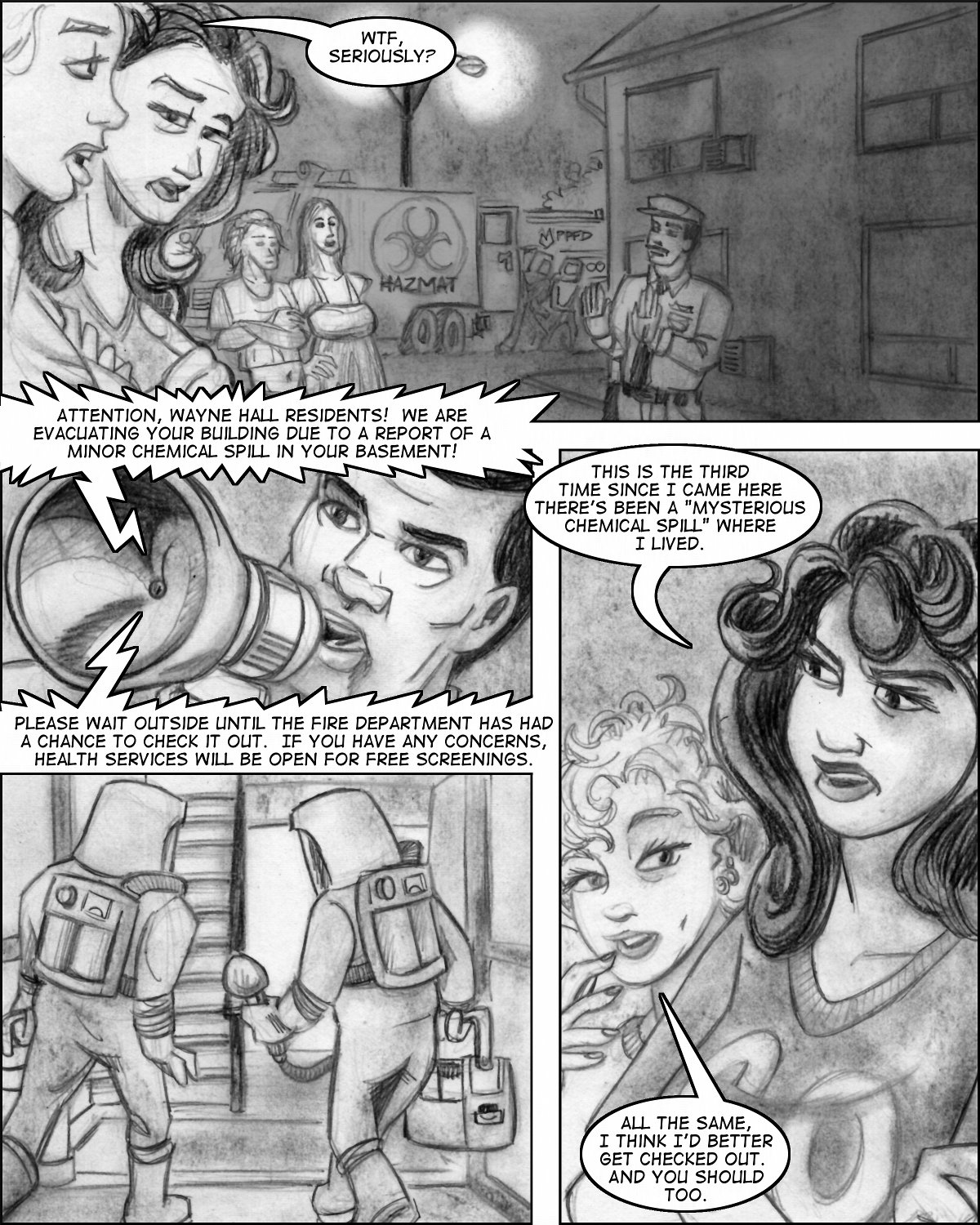 (Click on the image for larger size.

Invisible Girl, Heroine: Chapter Two, Page Two written and commissioned by Dr. Faustus of EroticMadScience.com and drawn by Lon Ryden is published under a Creative Commons Attribution-NonCommercial-NoDerivs 3.0 Unported License.)
I guess the Gnosis studentry is used to seeing those hazmat suits. It's pretty hard to find anything to combine the concepts of "sexy" and "hazmat suit," but perhaps this embedded video will sort of do.
I do like it when reporters go that extra bit to illustrate a story.