A cry in the night distracts Maureen working in her classroom.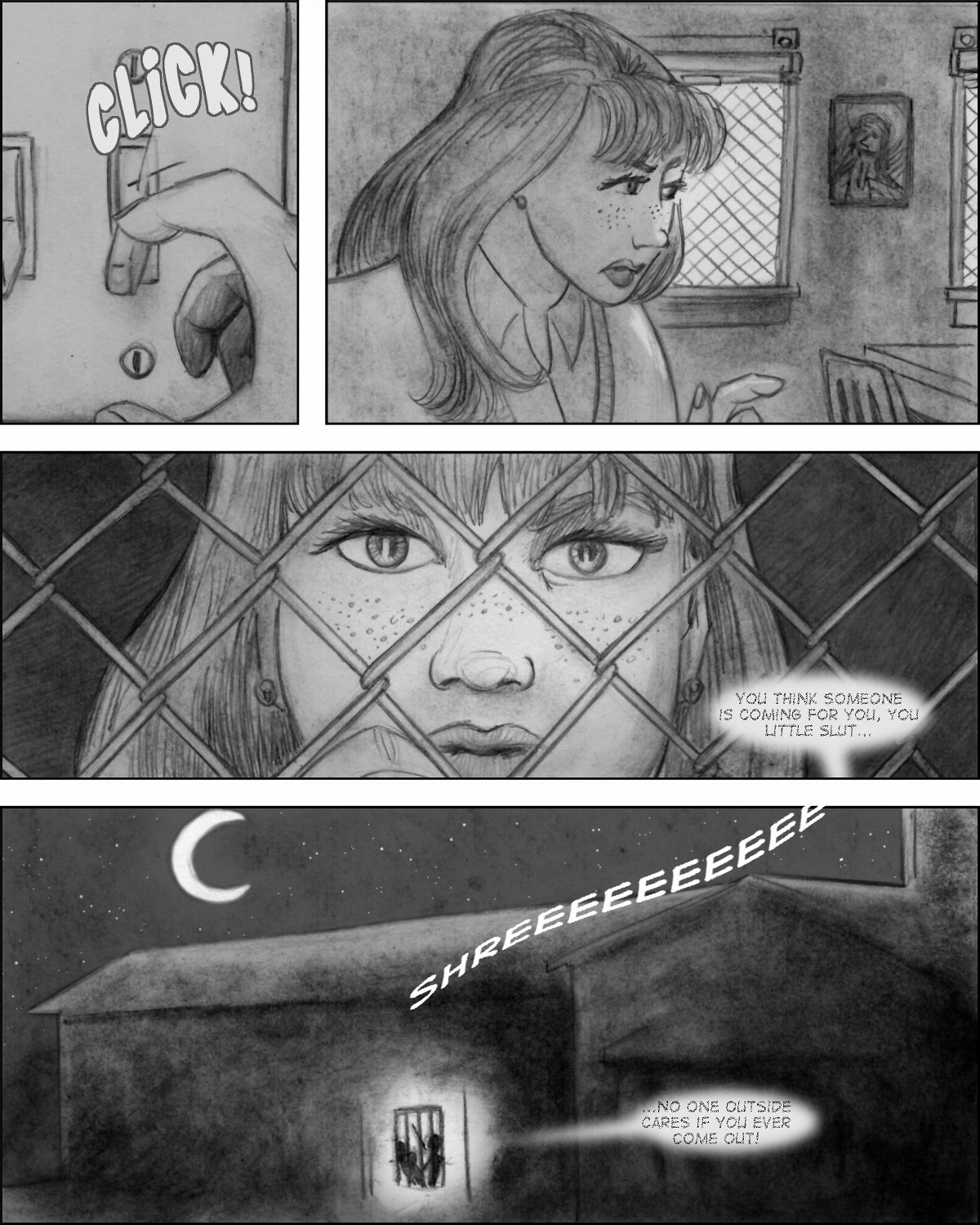 (Click on the image for larger size.

Invisible Girl, Heroine: Chapter Two, Page Nine written and commissioned by Dr. Faustus of EroticMadScience.com and drawn by Lon Ryden is published under a Creative Commons Attribution-NonCommercial-NoDerivs 3.0 Unported License.)
Well, gang, it looks like we have a mystery on our hands.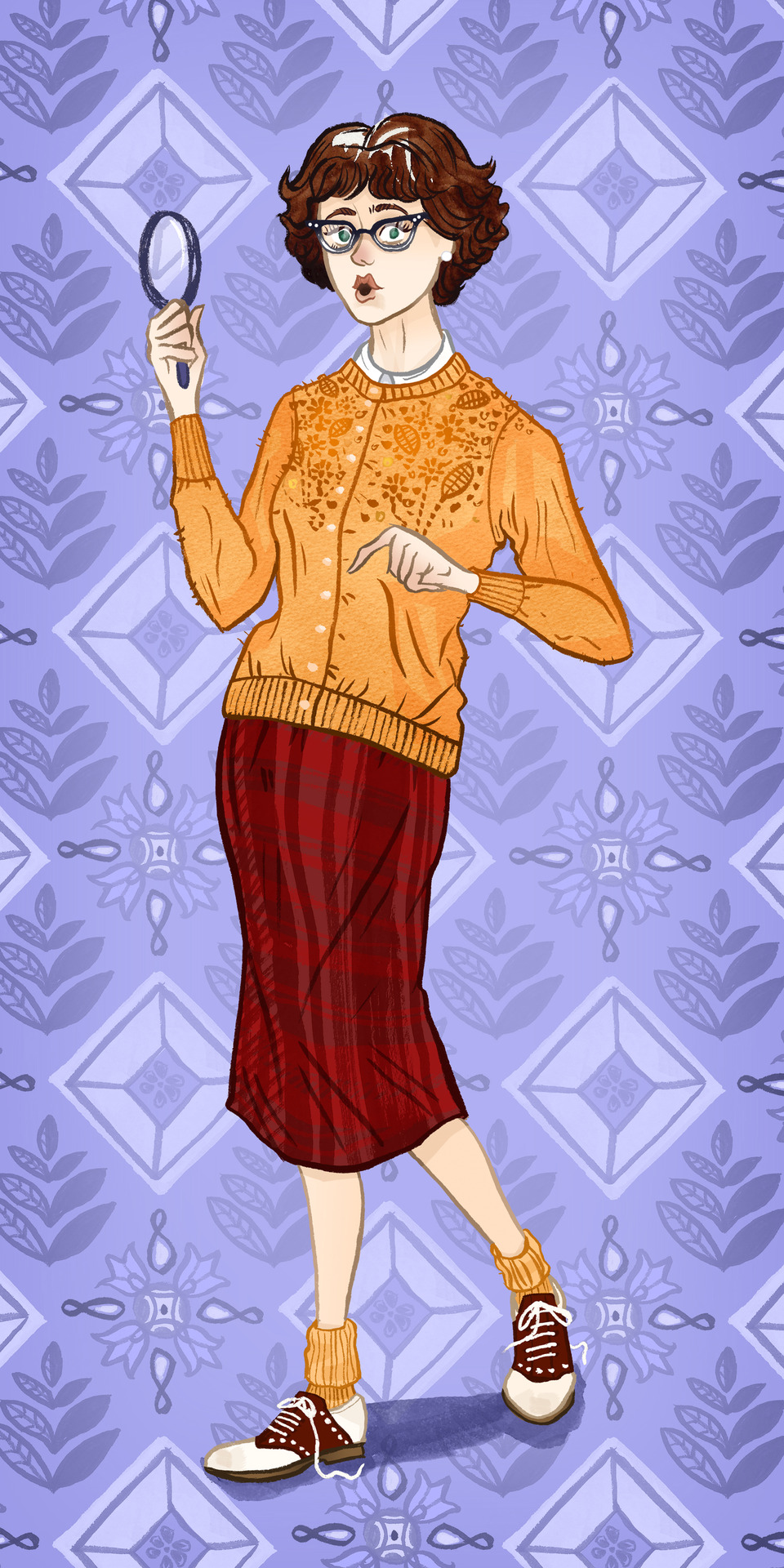 A retro-fifties Velma from an entire photoset of retro-fifites set of Scooby-Doo characters found at the tumblr Girls with Nice Curves and Cool Glasses, which I reblogged at the Erotic Mad Science tumblr.