Knowing what Jill already knows about the scanner, you might have to be brave to enter it. Fortunately for mad science, Jill is very brave.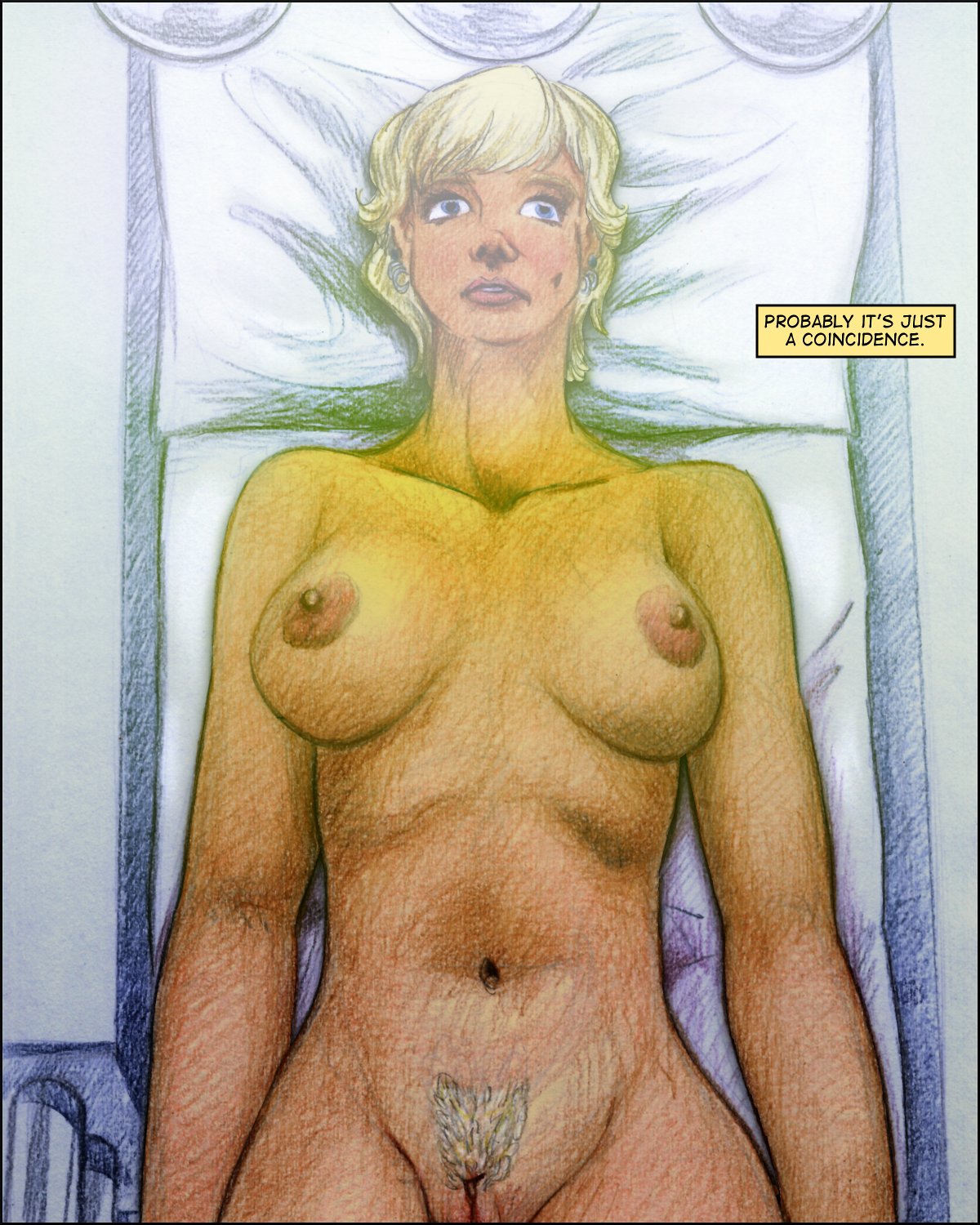 (Click on the image for larger size.

Invisible Girl, Heroine: Chapter Two, Page Twenty-Four written and commissioned by Dr. Faustus of EroticMadScience.com and drawn by Lon Ryden is published under a Creative Commons Attribution-NonCommercial-NoDerivs 3.0 Unported License.)
Now I was originally planning on putting a pendant illustration for this post Lon's clever animation showing a girlscanner at work, but I then recalled that I've already posted that. But I then remembered that Lon did an even earlier animation which has never posted here at Erotic Mad Science, although it was posted elsewhere as an easter egg for dedicated readers of the Tales. Well, it's now long past Easter, so I guess I'll present that animation now. Ladies and Gentlemen (and others), an animation of the Apsinthion Protocol in action.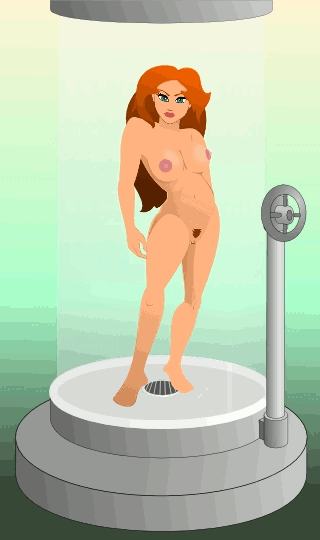 (Click on the image for larger size.

Apsinthion Protocol Animation written and commissioned by Dr. Faustus of EroticMadScience.com and drawn by Lon Ryden is published under a Creative Commons Attribution-NonCommercial-NoDerivs 3.0 Unported License.)