The story resumes with a grim reminder.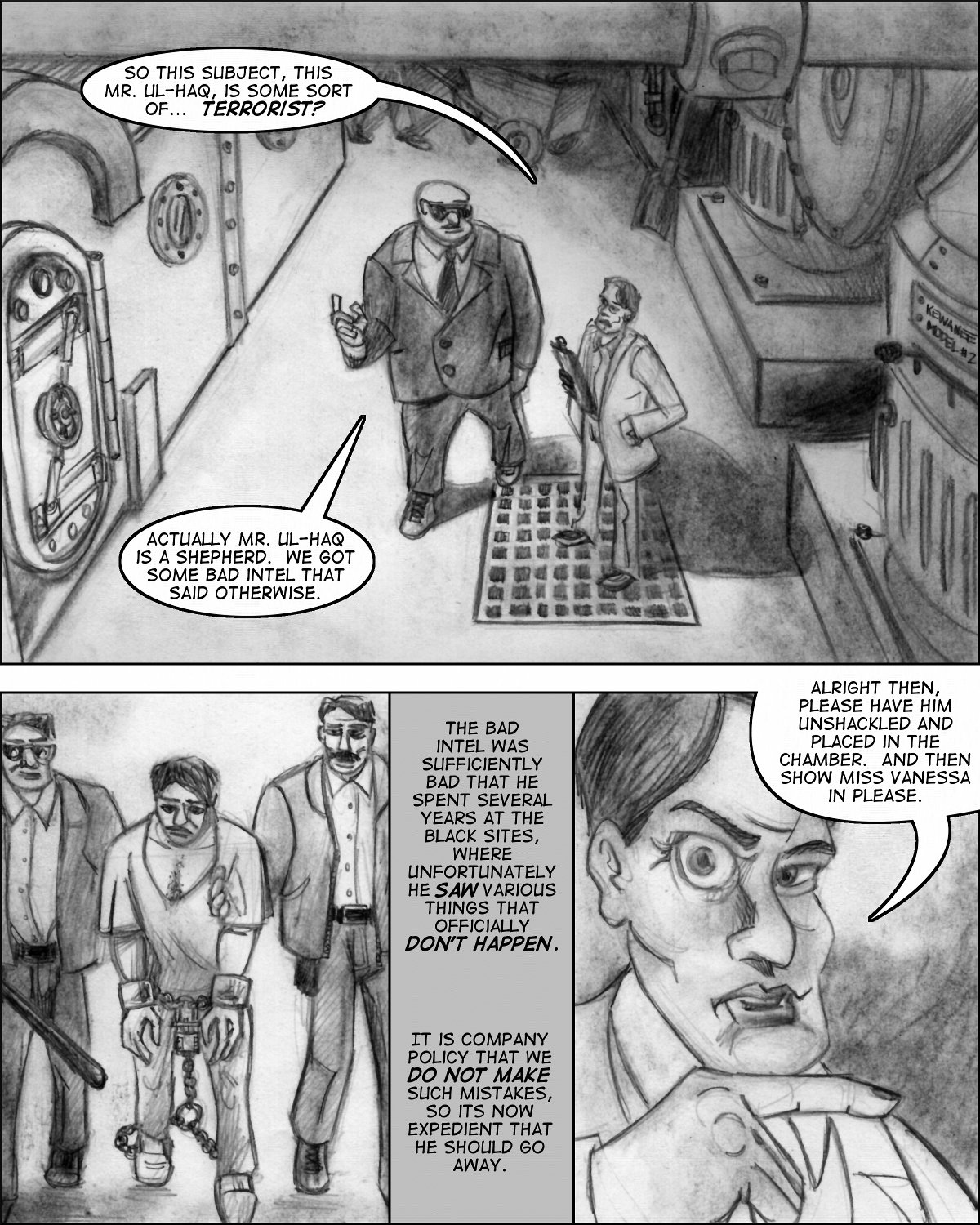 (Click on the image for larger size.

Invisible Girl, Heroine: Chapter Three, Page One written and commissioned by Dr. Faustus of EroticMadScience.com and drawn by Lon Ryden is published under a Creative Commons Attribution-NonCommercial-NoDerivs 3.0 Unported License.)
Yes, black sites. Something that certainly existed in the real world until recently. I would not bet real money that they don't still exist in some form.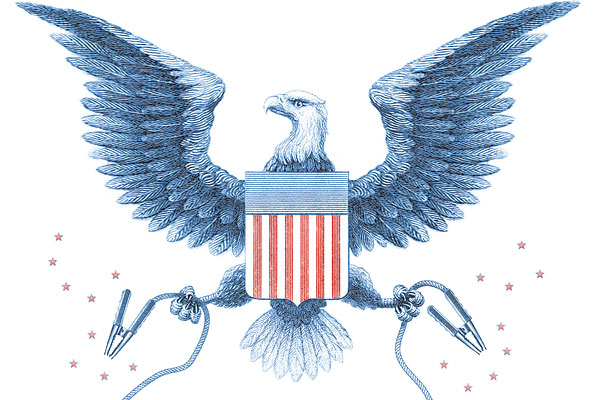 Americans should feel so proud. Image found at a book review at The New York Times.