Something strange is always going on down in the bowels of the State Home for Wayward Girls.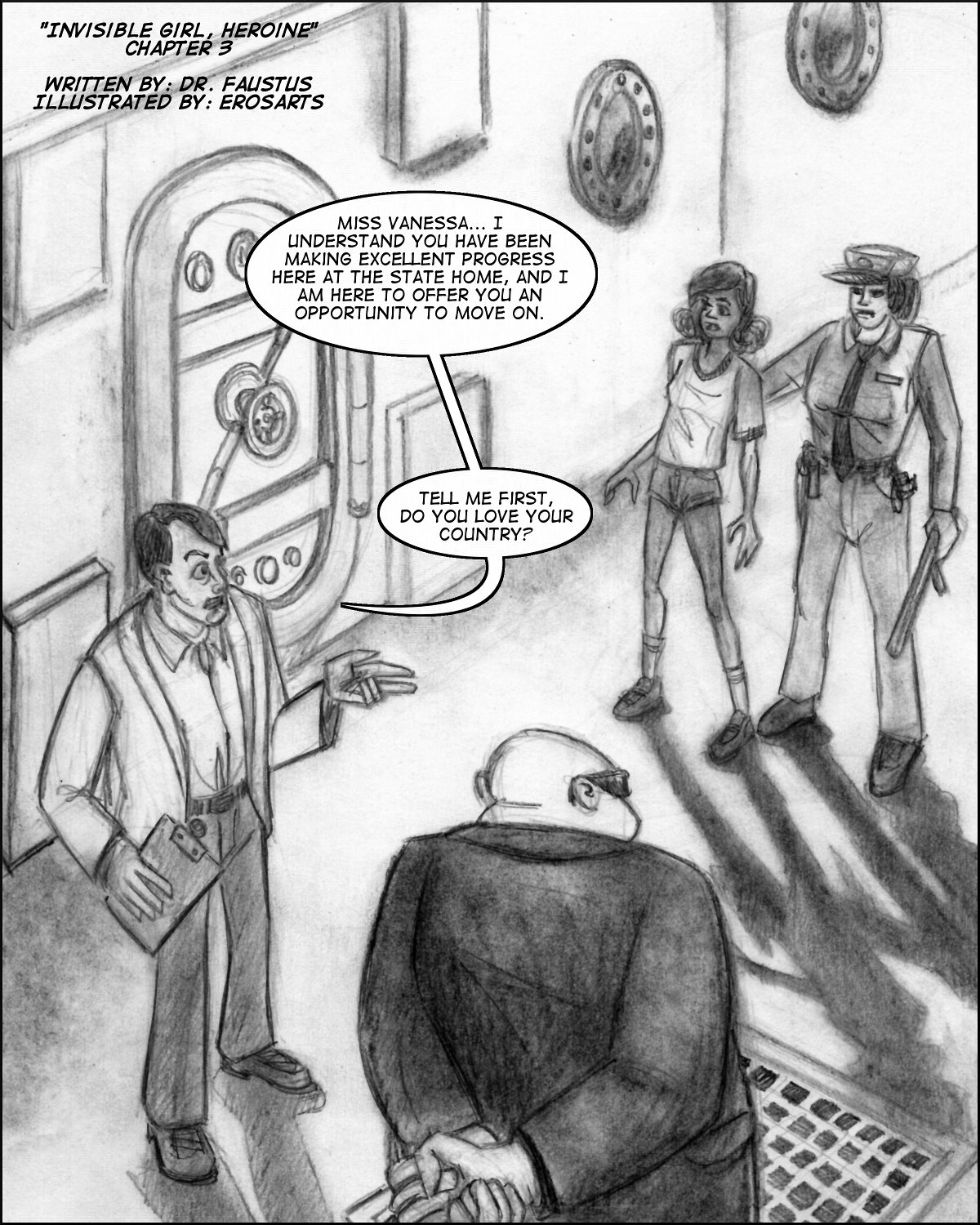 (Click on the image for larger size.

Invisible Girl, Heroine: Chapter Three, Page Two written and commissioned by Dr. Faustus of EroticMadScience.com and drawn by Lon Ryden is published under a Creative Commons Attribution-NonCommercial-NoDerivs 3.0 Unported License.)
The door to the mysterious chamber seen on this splash page is a "pressure door," taken from naval usage. Why it is necessary will be seen a few pages hence. Here I would just like to note that there's no unbridgeable gap between the concept of "submarine" and "erotic."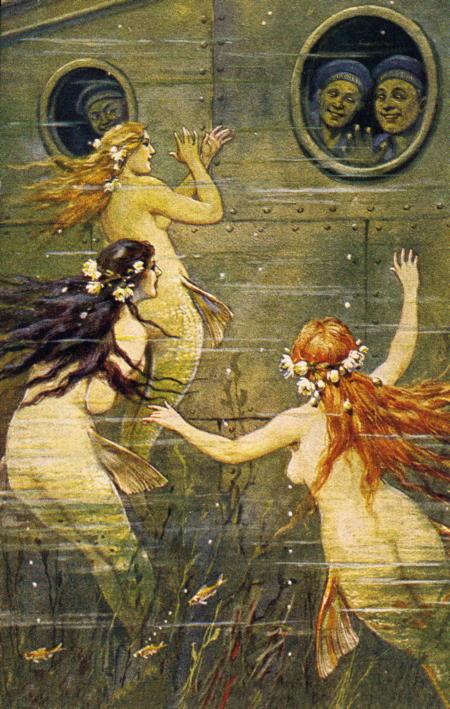 Image found at the blog I Sea Stripes via the tumblr Perpetual Redamancy.