Maureen has an interesting demonstration at her fingertips.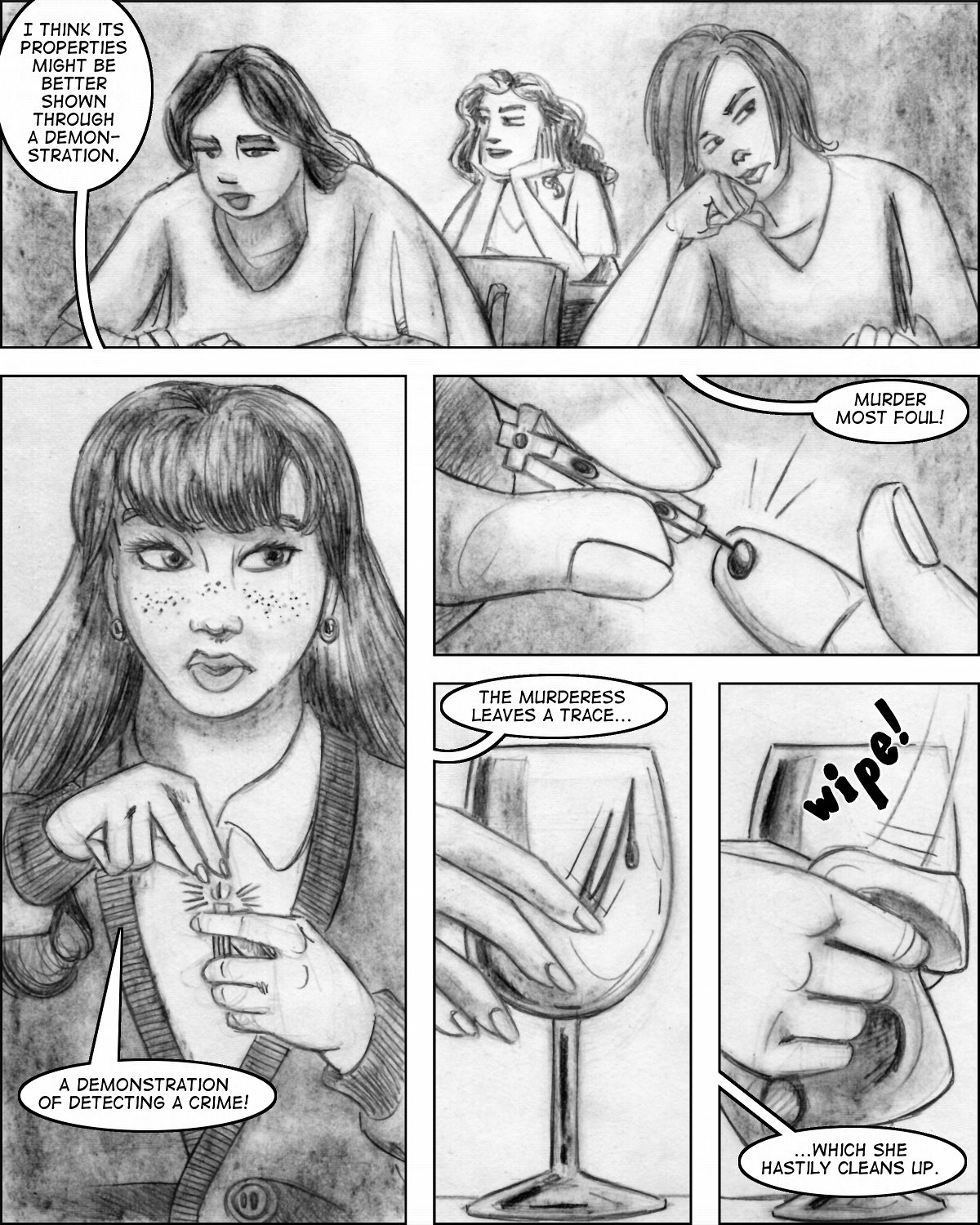 (Click on the image for larger size.

Invisible Girl, Heroine: Chapter Three, Page Eleven written and commissioned by Dr. Faustus of EroticMadScience.com and drawn by Lon Ryden is published under a Creative Commons Attribution-NonCommercial-NoDerivs 3.0 Unported License.)
Searching around for an appropriate pendant image, I found this remarkable wineglass, which looks like something a mad scientist might have invented (it was actually sculptor Etienne Meneau.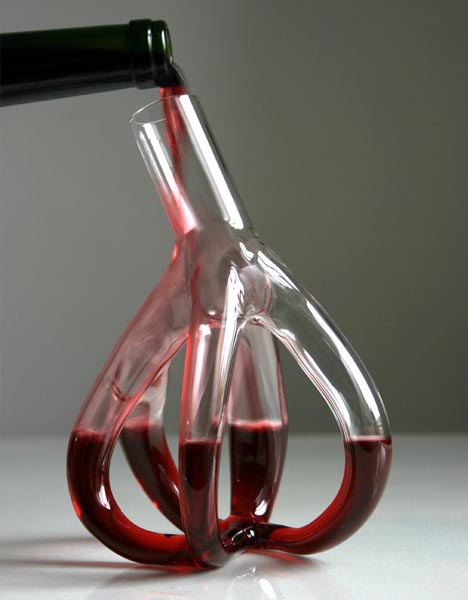 Image found at .