Indeed, time does seem to be running out for poor Colleen.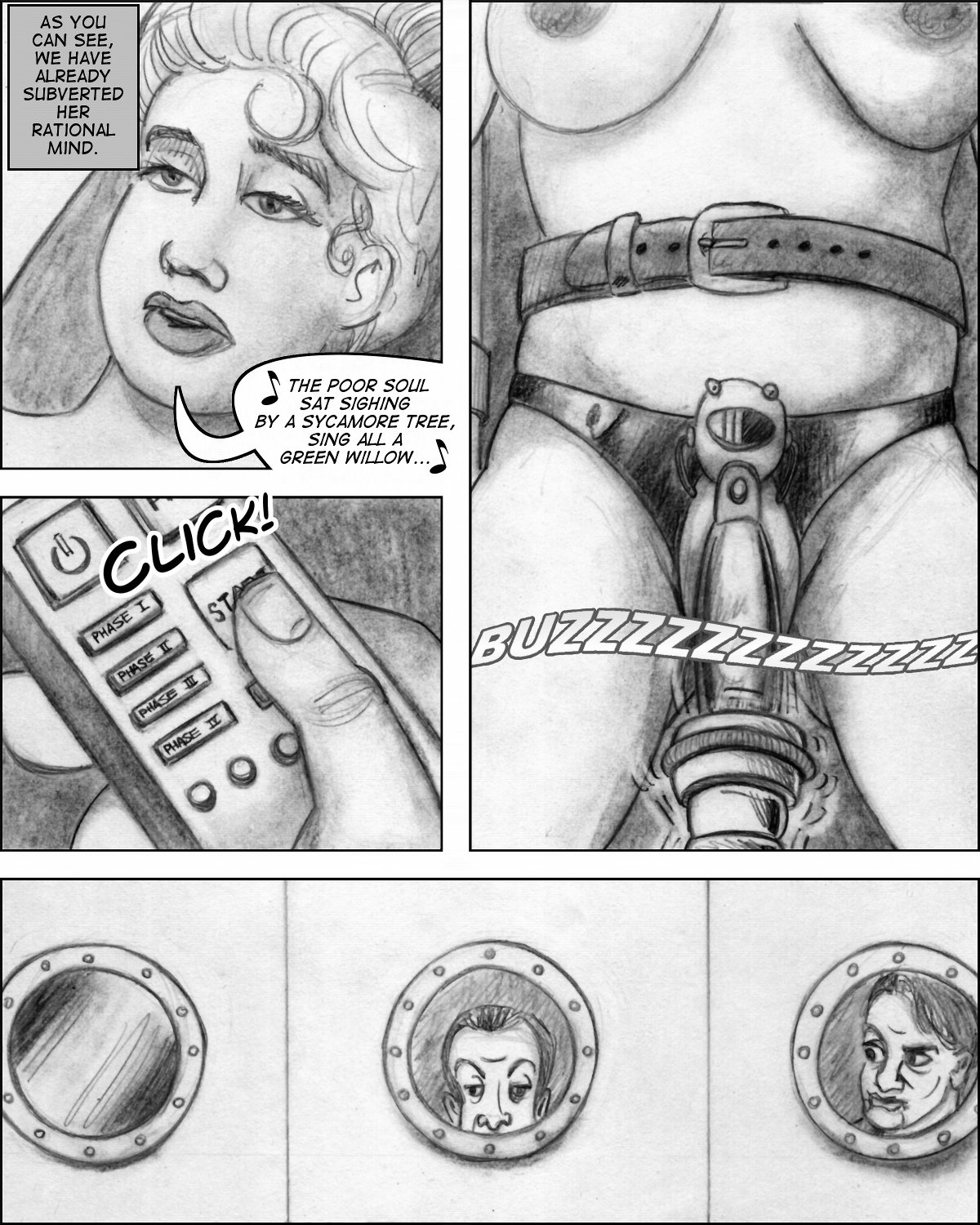 (Click on the image for larger size.

Invisible Girl, Heroine: Chapter Three, Page One written and commissioned by Dr. Faustus of EroticMadScience.com and drawn by Lon Ryden is published under a Creative Commons Attribution-NonCommercial-NoDerivs 3.0 Unported License.)
Colleen's plaintive tune suggests she knows her fate. A hint (for those of you who don't recognize it right away) as to its origins.
Evidence that, even given her likely-wretched past, Colleen picked up some interesting bits of education on the way to where she is. Image source Wikipedia.