One of the squickiest pages in Tales of Gnosis College history.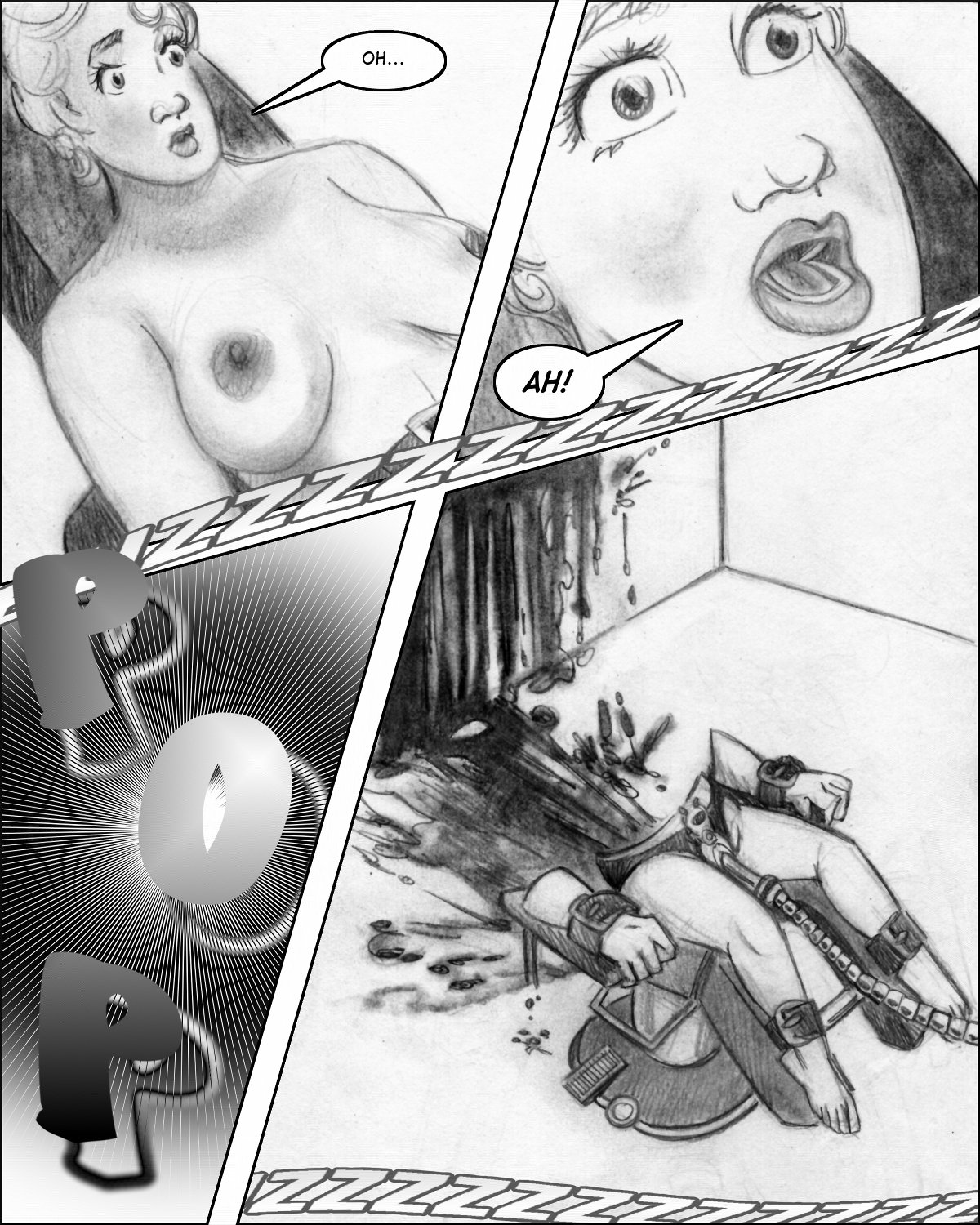 (Click on the image for larger size.

Invisible Girl, Heroine: Chapter Three, Page One written and commissioned by Dr. Faustus of EroticMadScience.com and drawn by Lon Ryden is published under a Creative Commons Attribution-NonCommercial-NoDerivs 3.0 Unported License.)
A nasty image, but one that has lurked in my subconscious ever since, as a young child, I saw a magician do a stage illusion of cutting a pretty girl in half.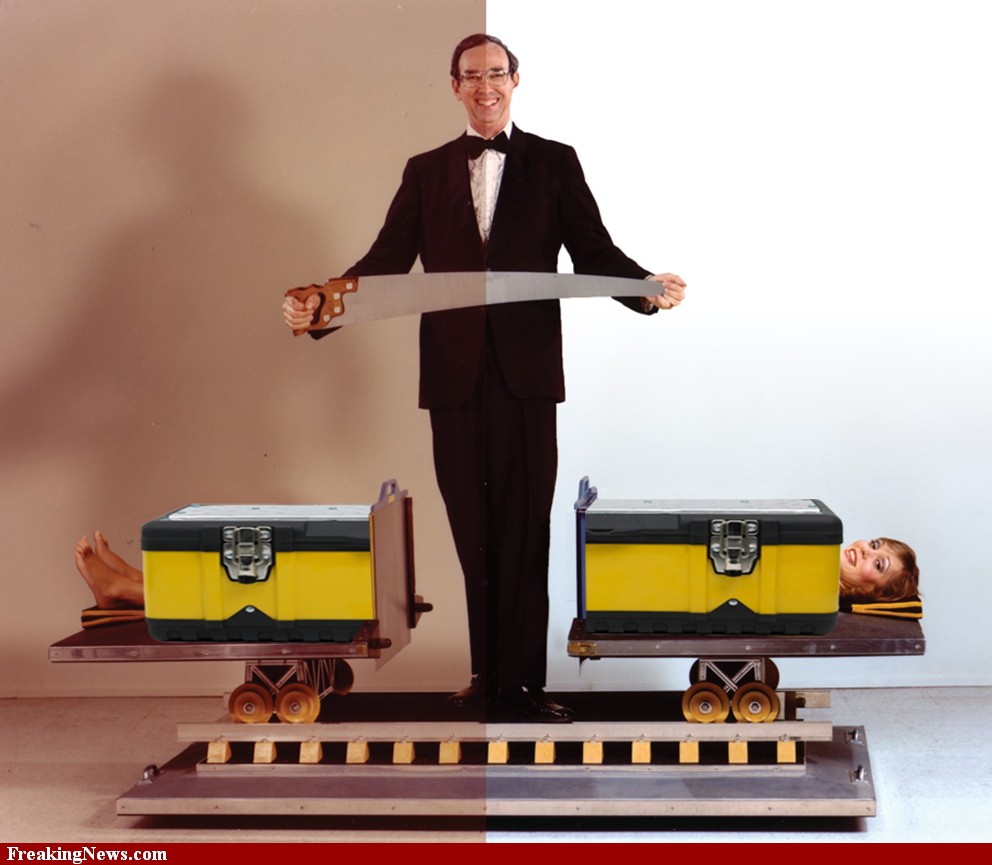 And I wondered to myself "What if it's real?" Image source Freaking News.