Maureen has witnessed something ugly, and responds appropriately.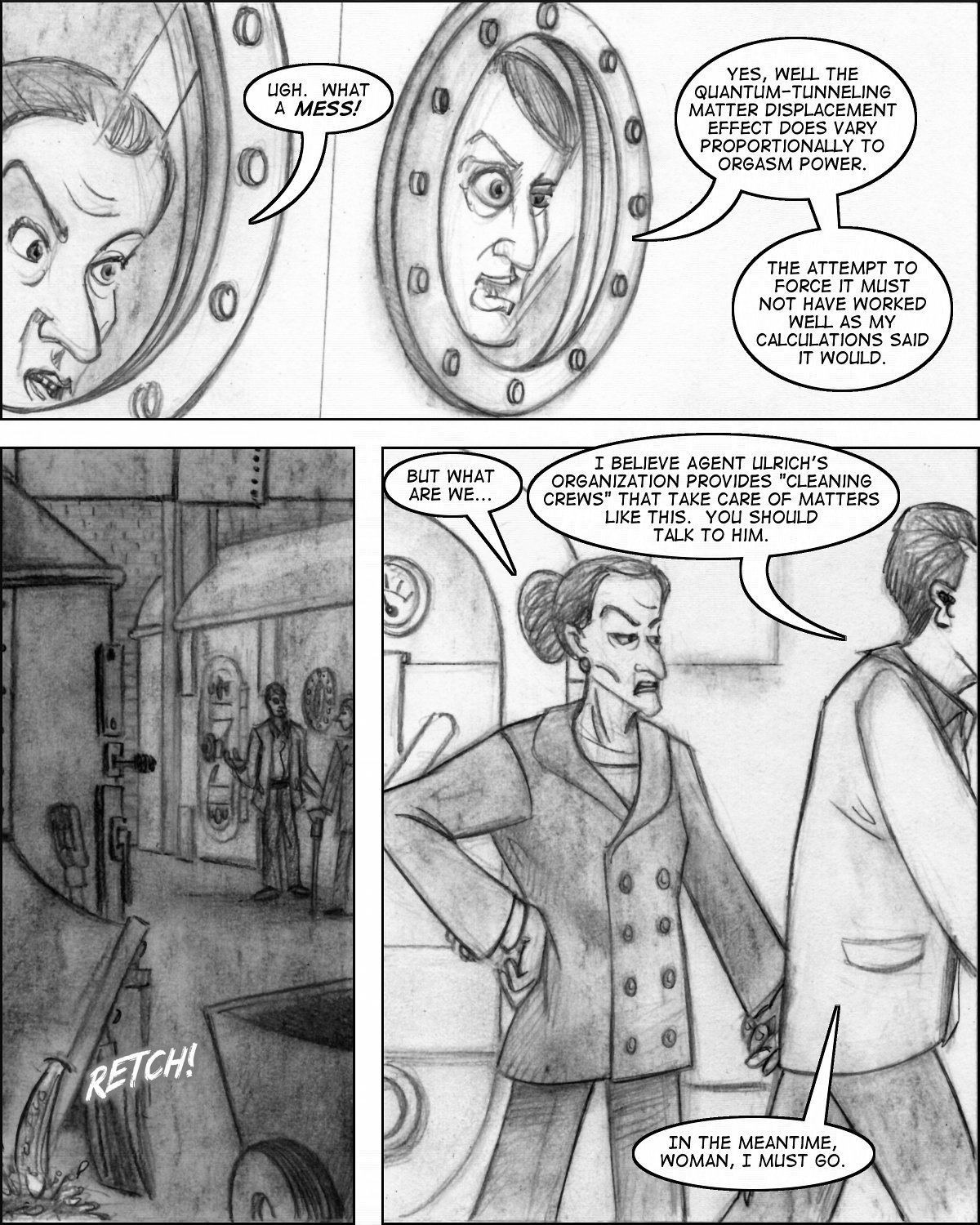 (Click on the image for larger size.

Invisible Girl, Heroine: Chapter Three, Page Twenty written and commissioned by Dr. Faustus of EroticMadScience.com and drawn by Lon Ryden is published under a Creative Commons Attribution-NonCommercial-NoDerivs 3.0 Unported License.)
The scary basement setting for the quantum chamber Lon created here does have a spooky abandoned hospital feel.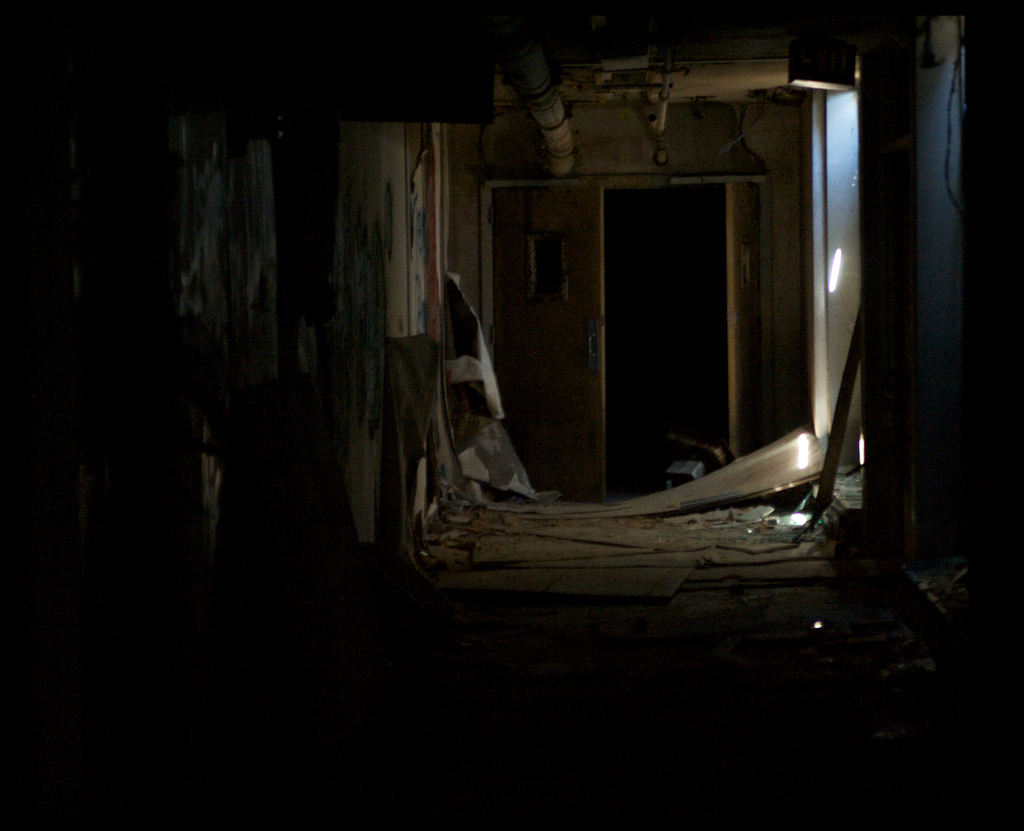 Whenever I see one of these I wonder at what horrors went on there before the site was abandoned. Image source here.