Our final entry for Squick or Squee Week this year comes from Brazilian artist Lucy Fidelis, the artist who did Shrinking Stacy, the very first comic ever at Erotic Mad Science, and who has done much excellent work here since. For her entry, Lucy goes straight for hot witch-on-witch action.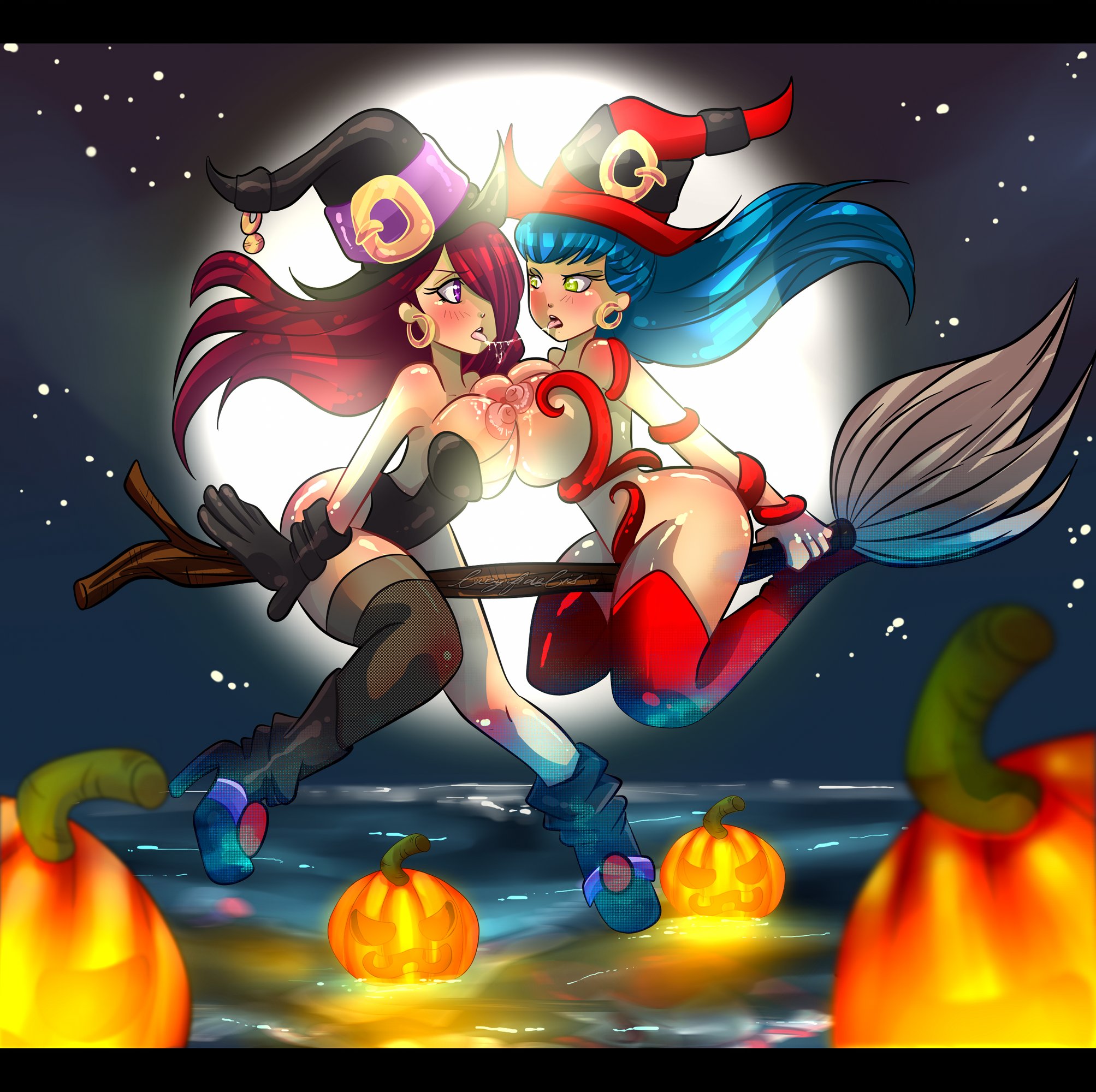 (Click on the image for larger size.

Lucy Fidelis's Squick or Squee Entry 2012 commissioned by Dr. Faustus of EroticMadScience.com and drawn by Lucy Fidelis is published under a Creative Commons Attribution-NonCommercial-NoDerivs 3.0 Unported License.)
Happy Halloween, everyone!