Original post here.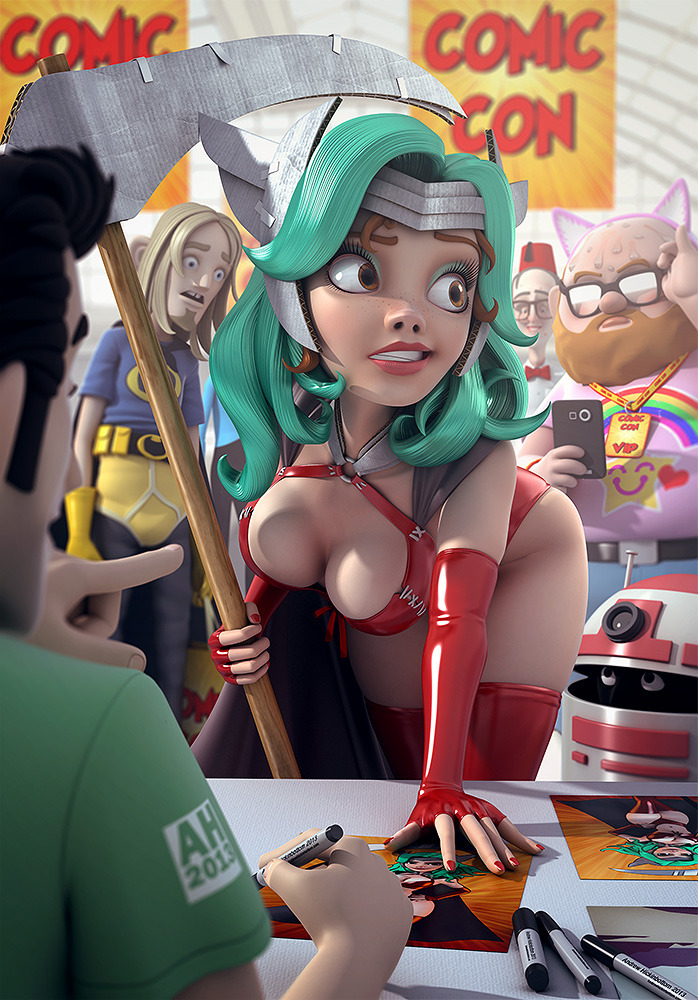 Original text:
Drawn By
Andrew Hickinbottom

*Artist Note
A homage to comic conventions, and a tribute to those brave attendees who cosplay in skimpy outfits!

THIS WAS FUCKING DRAWN!?

Oh my god. the cardboard. The escaping hair. This picture is flawed and fucking FLAWLESS because of it.

Cannot unsee this as a computer generated 3-d image no matter how hard I try.

But apparently, yes, it is a 2-d digital drawing.

THE FUCK.

lol the guy in the artoo unit.

HOW IS THIS NOT A 3-D IMAGE? I don't believe it!