Capping it off for Squick or Squee week this year, Netherlands artist Frans Mensink does his own up-to-date take on a classic pulp cover.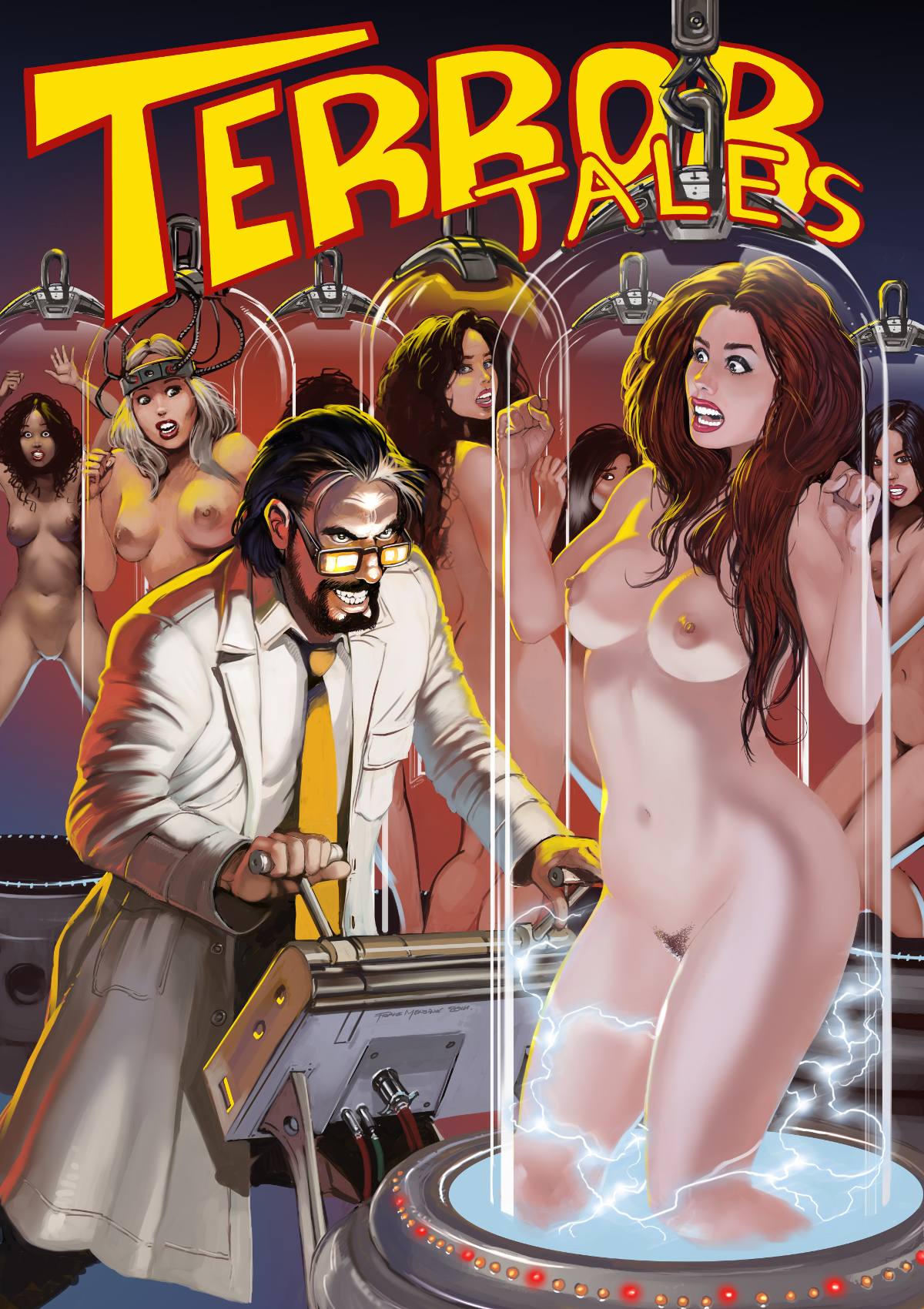 If you click through the image you can download the full-size, high-resolution version of the image, Be warned, though — it's big — about 24MB.

Terror Tales Tube Girl Experiment commissioned by Dr. Faustus of EroticMadScience.com and drawn by Frans Mensink is published under a Creative Commons Attribution-NonCommercial-NoDerivs 3.0 Unported License.)
Frans's inspiration is the cover for Terror Tales, November-December 1938.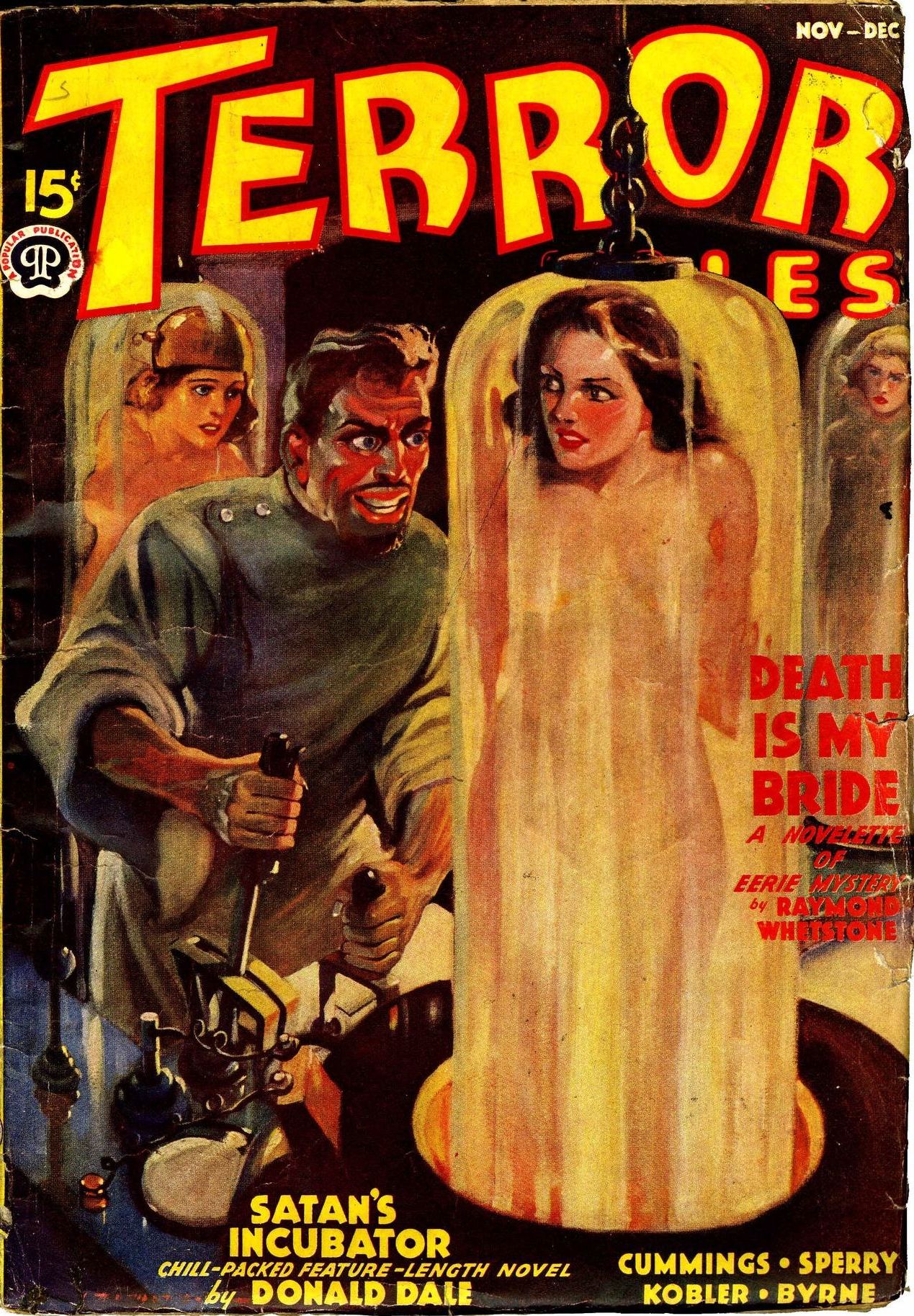 Pulp done right! And that's it for this year…happy Halloween, everybody!