Introduction
A re-creation by another newcomer to Erotic Mad Science, Studio Ambobus.
Image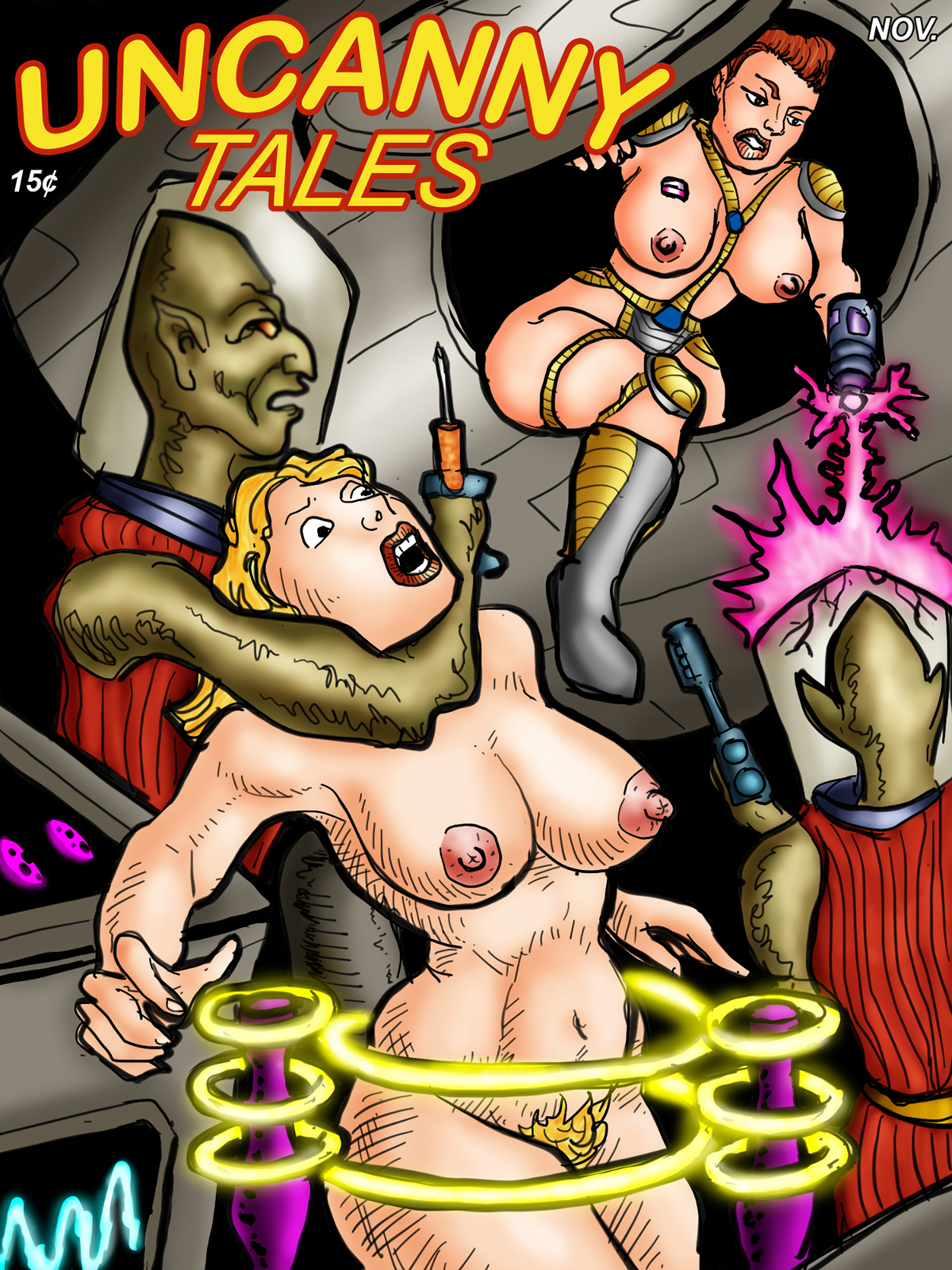 This work is licensed under a Creative Commons Attribution-NonCommercial-ShareAlike 4.0 International License.
Source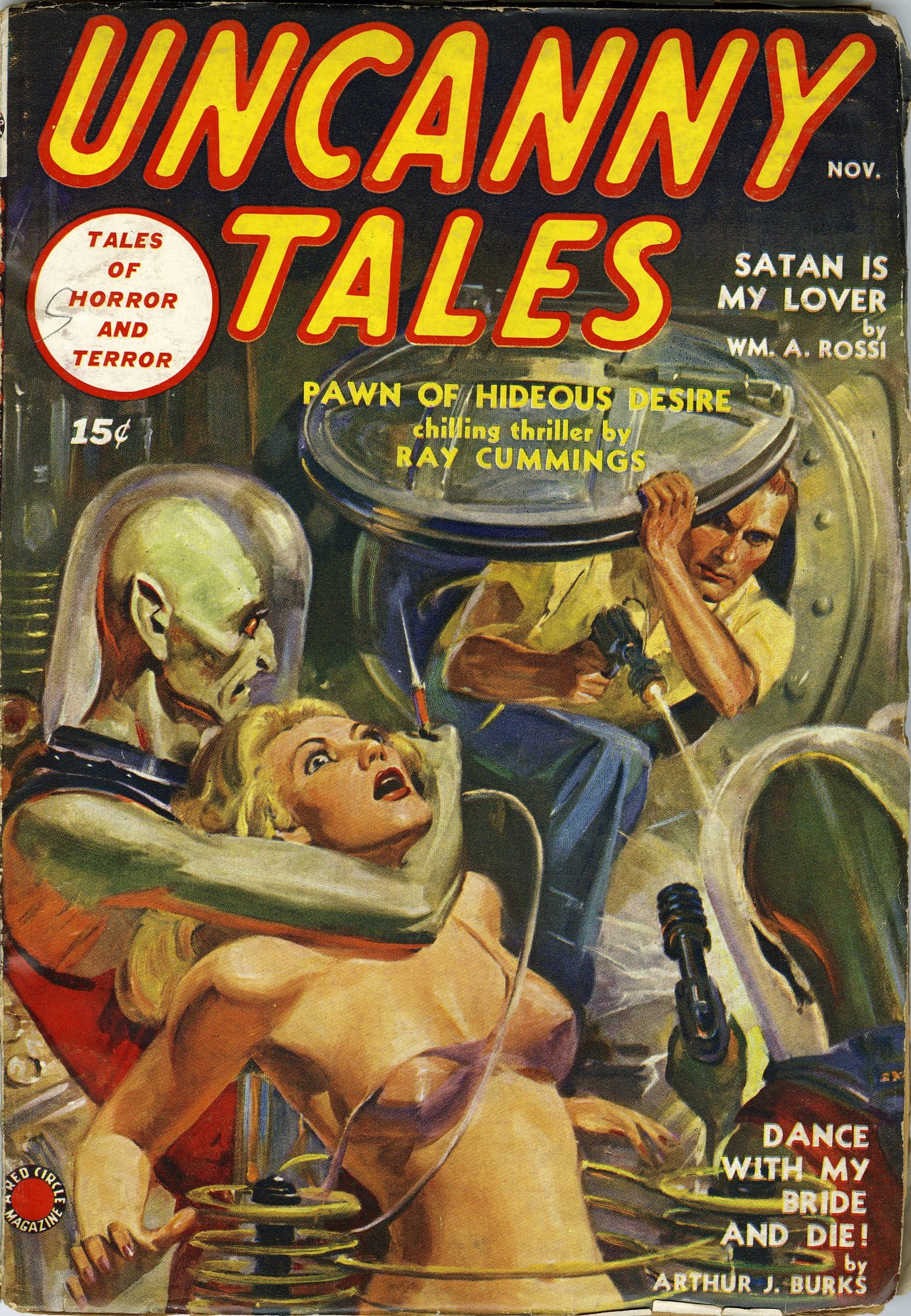 The cover of Uncanny Tales (November 1939), done by J.W. Scott. This cover was researched by Bacchus and there is a discussion where I first blogged about it in the post "Δ 061 – Alien Experimenters" at Infernal Wonders.
The Artist
Studio Ambobus describes its activities as creating "covers for pulp magazines that never existed… but should have!" It has a tumblr called "Naughty Pulps."