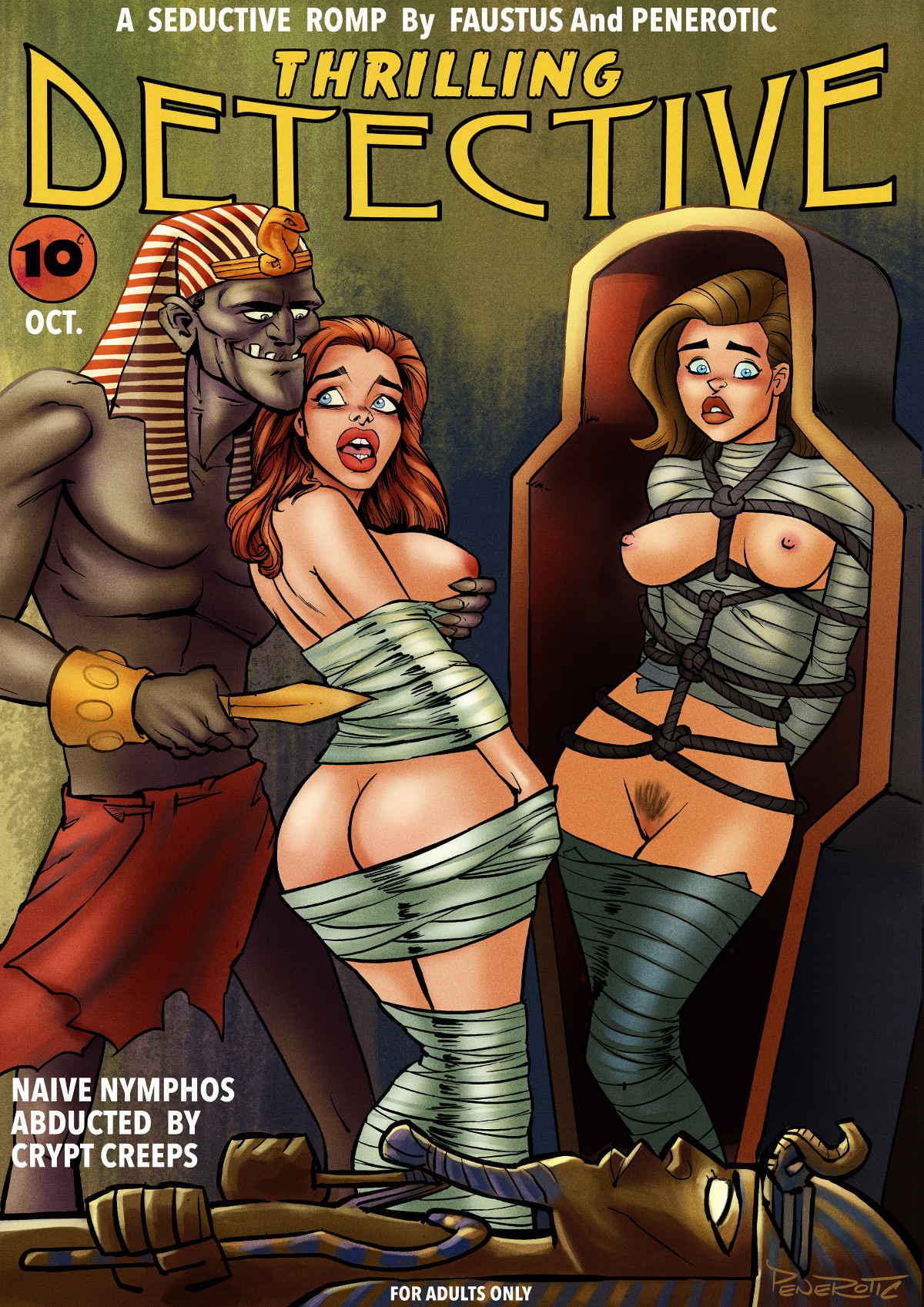 Mummy's Prey by Penerotic is licensed under a Creative Commons Attribution-NonCommercial 4.0 International License.
Permissions beyond the scope of this license may be available at https://eroticmadscience.com.
The work in question is a recreation of the October 1937 cover of Thrilling Detective, which I originally blogged over at Infernal Wonders.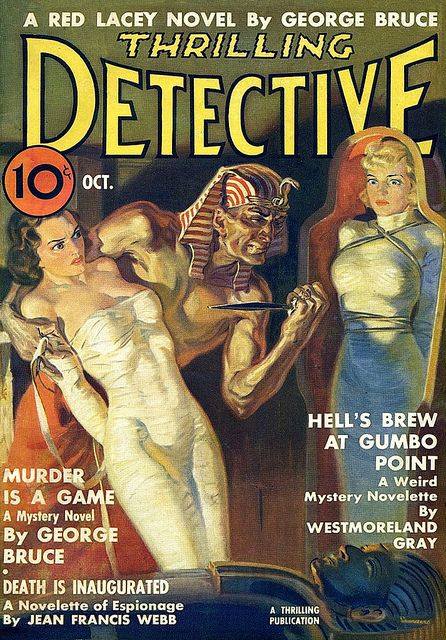 Penerotic has a DeviantArt site here and, if you really want to show him some love, a Patreon page here.