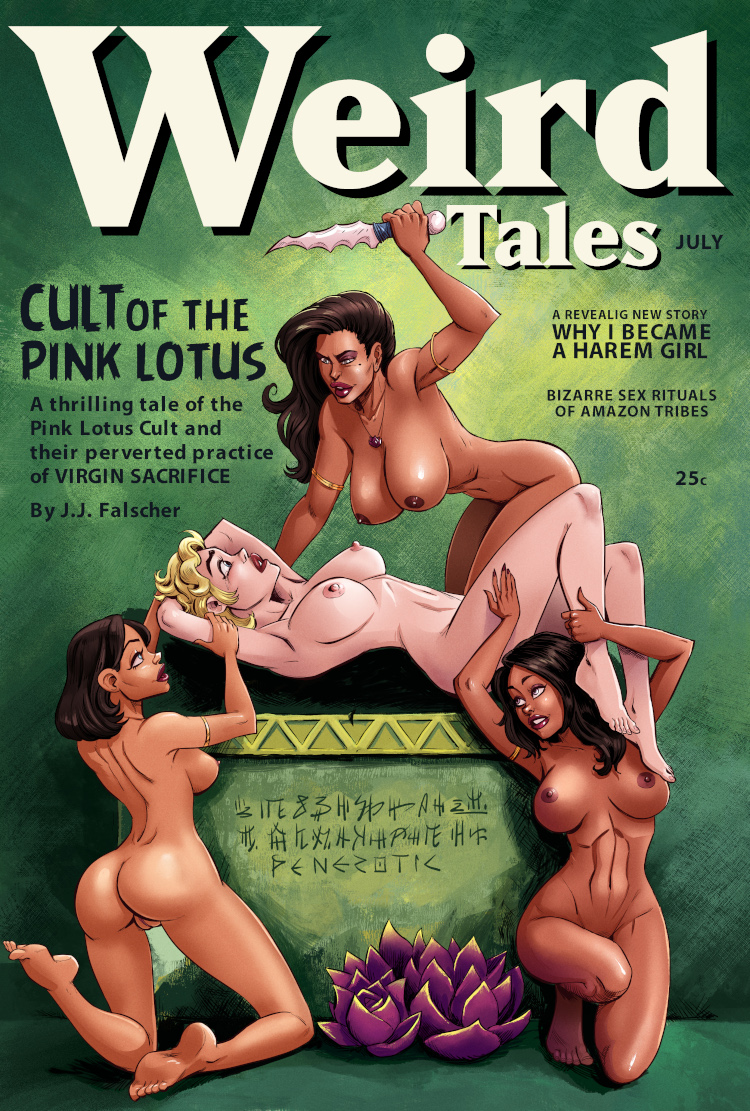 Just an alternate version of yesterday's Penerotic pulp recreation, which I'm sure all you merry perverts will enjoy.
I have made this image available in high resolution. Click to display or right-click to download.
You can follow Penerotic on Twitter at @penerotic, on Instagram at @penerotica and if you like his art like me, you can also support him on Patreon.

Please do not alter or reproduce the recreation above without consent of the creators. Thank you and stay well!