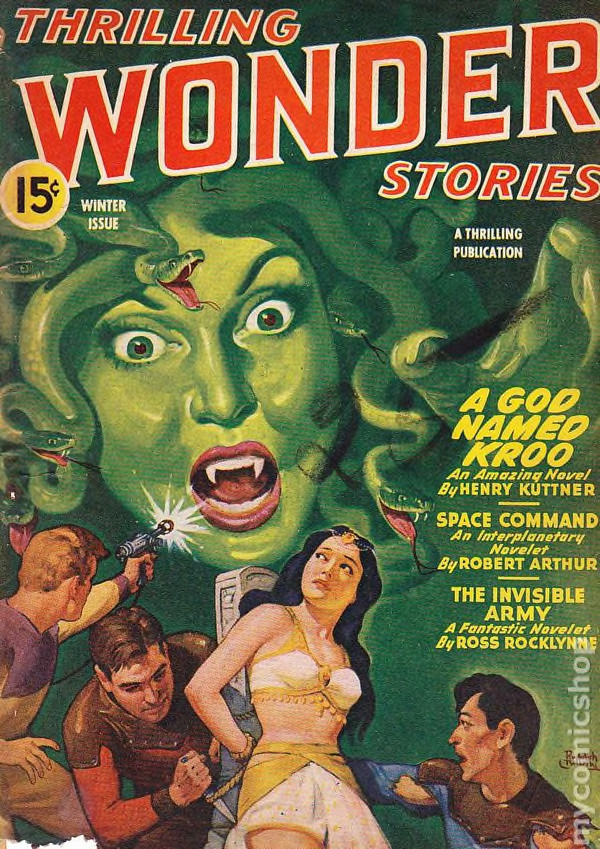 I'm aware that I've blogged this cover before, back in August 2017, but now that I'm diving beneath the covers to see what pearls I can pull up, I thought it worth doing again. The cover, note, is by Rudolph Berlarski (1900-1983), about whom you can read more here.
There certainly is a lot of fun stuff under this cover, such as this early bit of tentacle-peril art, drawn by Mark Marchioni (1901-1987), illustrating Ross Rocklynne's "The Invisible Army."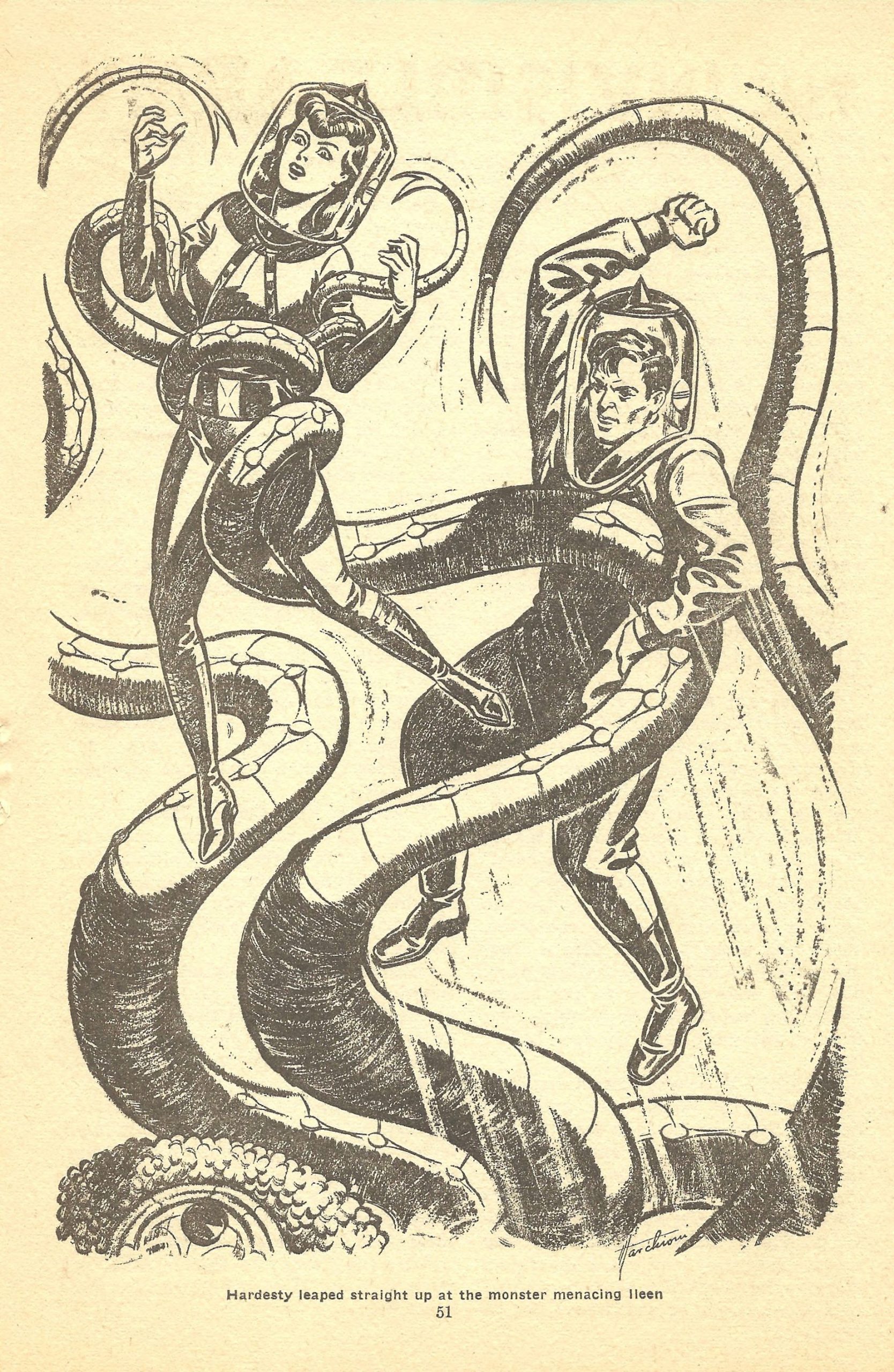 And there's also this bit of cheesecake, sadly unattributed, to Scott Morgan's wartime fantasy "Trophy."
But leafing through these old, yellowed pages, I should note that it isn't all fun and games. Amidt all the agreeable escapism there is every now and then a reminder of grim things and grim times, such as this full-page advertisement near the start of the issue.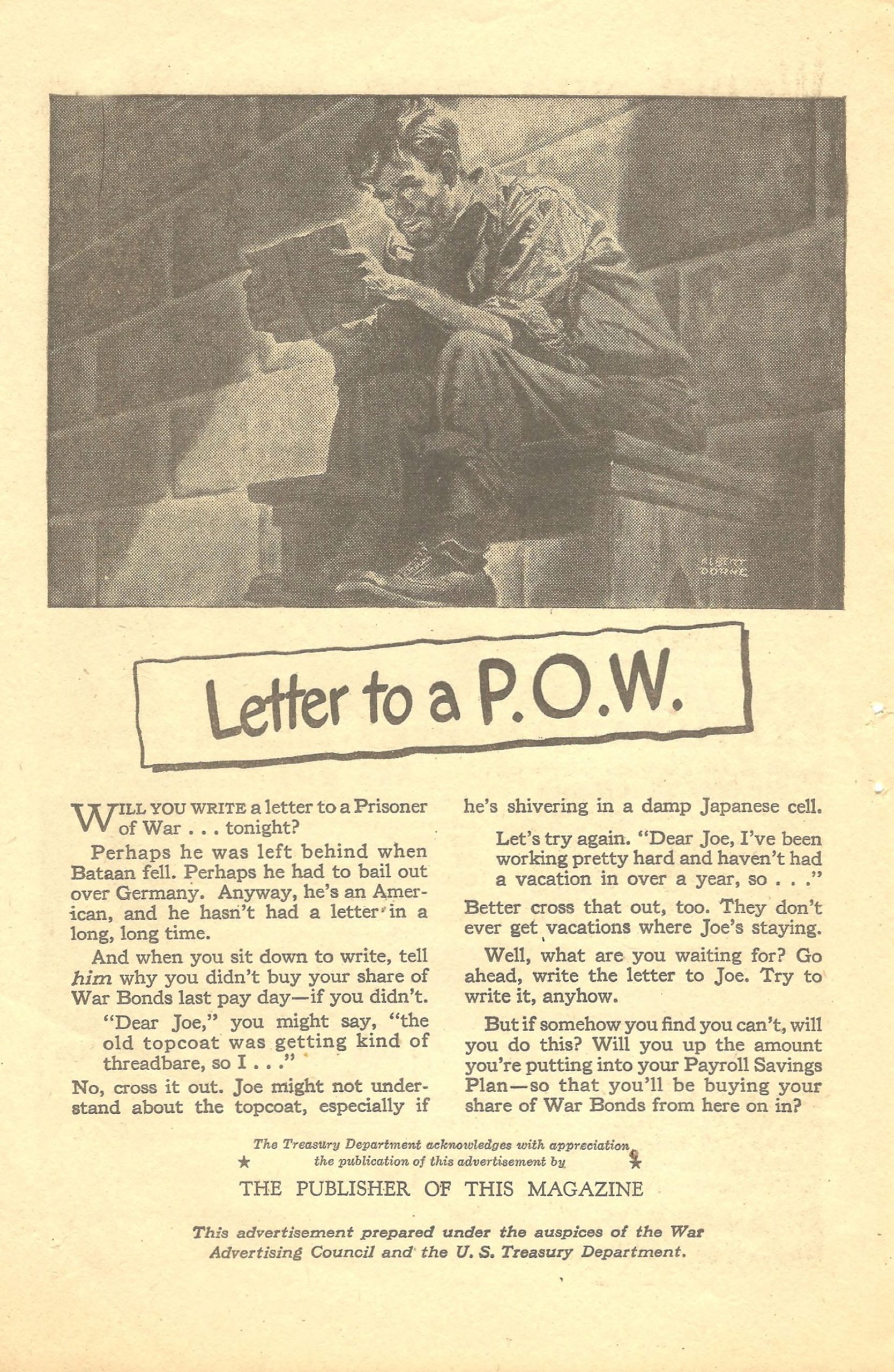 I don't want to be a downer, but it may be something to reflect on as we close out the year.
This issue of Thrilling Wonder Stories is available to read and download at the Internet Archive.