Introduction
We have two kinds of art — all of it specially commissioned for Erotic Mad Science — running as part of our annual pre-Halloween tradition of Squick or Squee week. The first two will be two new illustrations by DMFO, both pulp art recreations. This one is "A Gift to Septimo."
Image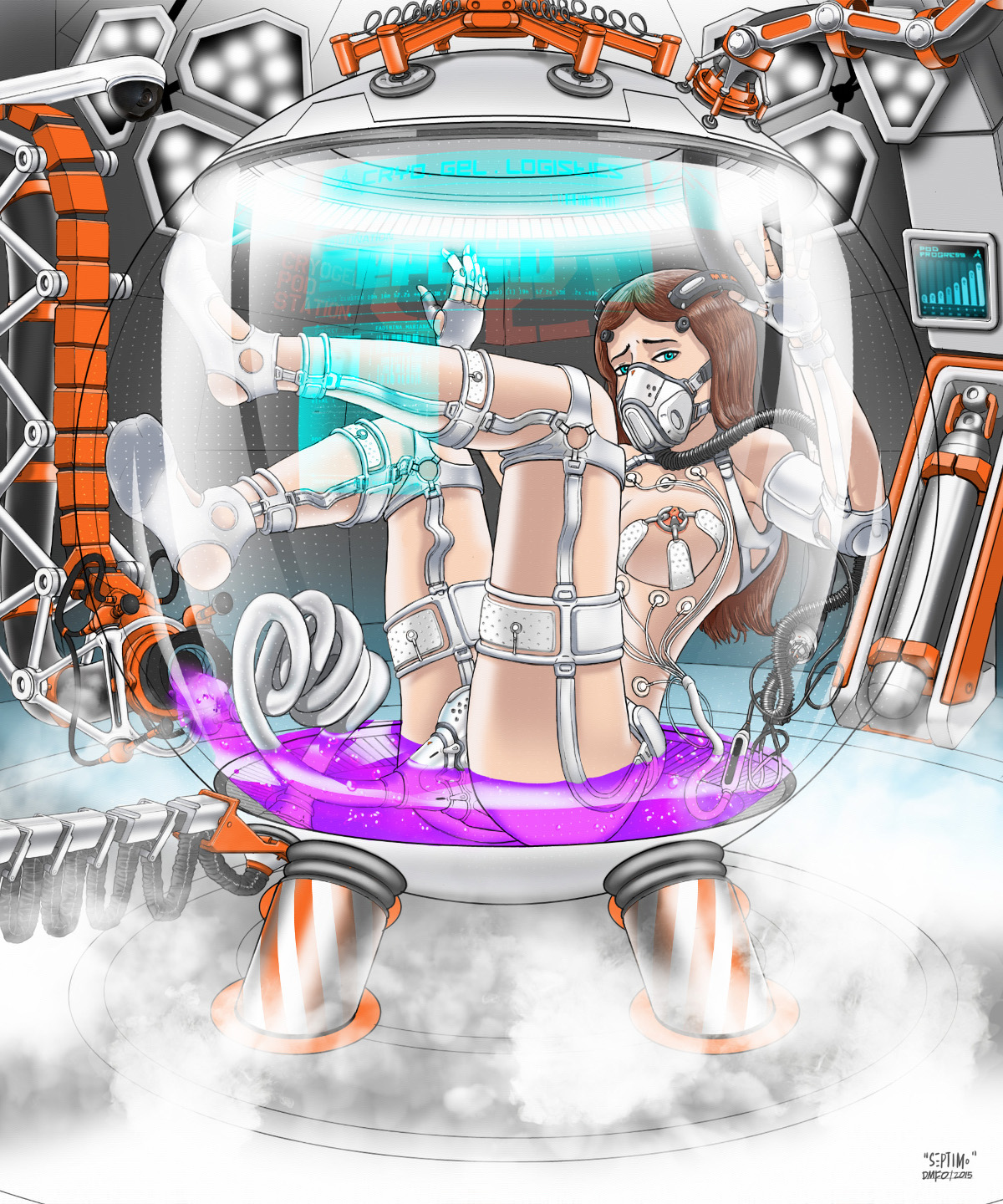 This work is licensed under a Creative Commons Attribution-NonCommercial-ShareAlike 4.0 International License.
Source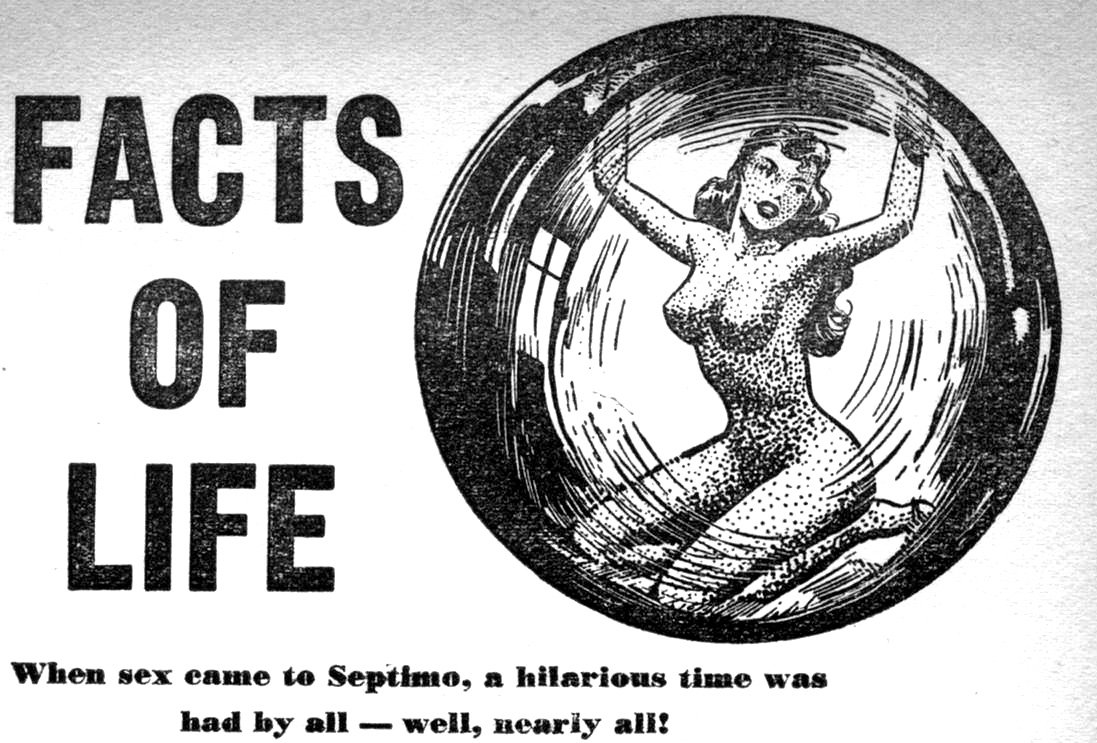 I originally blogged this image in a post "When sex came to Septimo" at Hedonix. It was originally an illustration to a story called "The Facts of Life," run at Future Science Fiction, September 1952.
The Artist and a Note
DMFO has a DeviantArt site here.
A larger version of this art is expected to be published at the Internet Archive in early November.