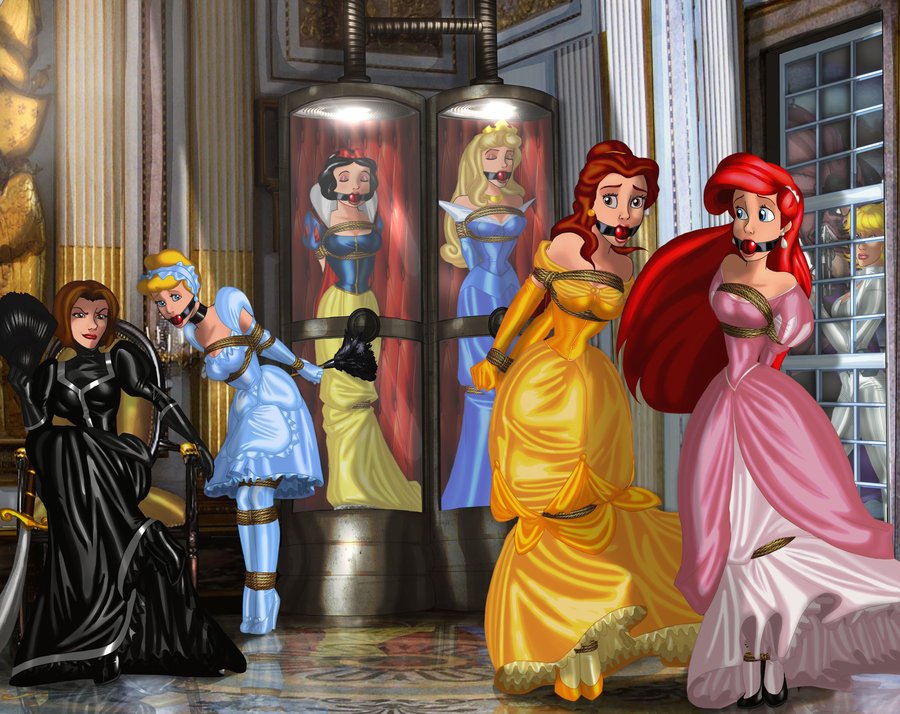 Original post here. This image was researched by Bacchus at ErosBlog as part of the "Γ commission." The research was originally published at Hedonix as "Γ 039 – Gagged Princesses." Hers is what Bacchus found.
This artwork is called dpt5 by artist erikson1 on DeviantArt. The gagged women are all princesses from various popular movies for children.

The artwork is a "gagged variant" of a work by the same artist called A Princess Tale continues:

There's a suggestion that a blindfolded variant also exists, but I was unable to locate it in the artist's galleries.