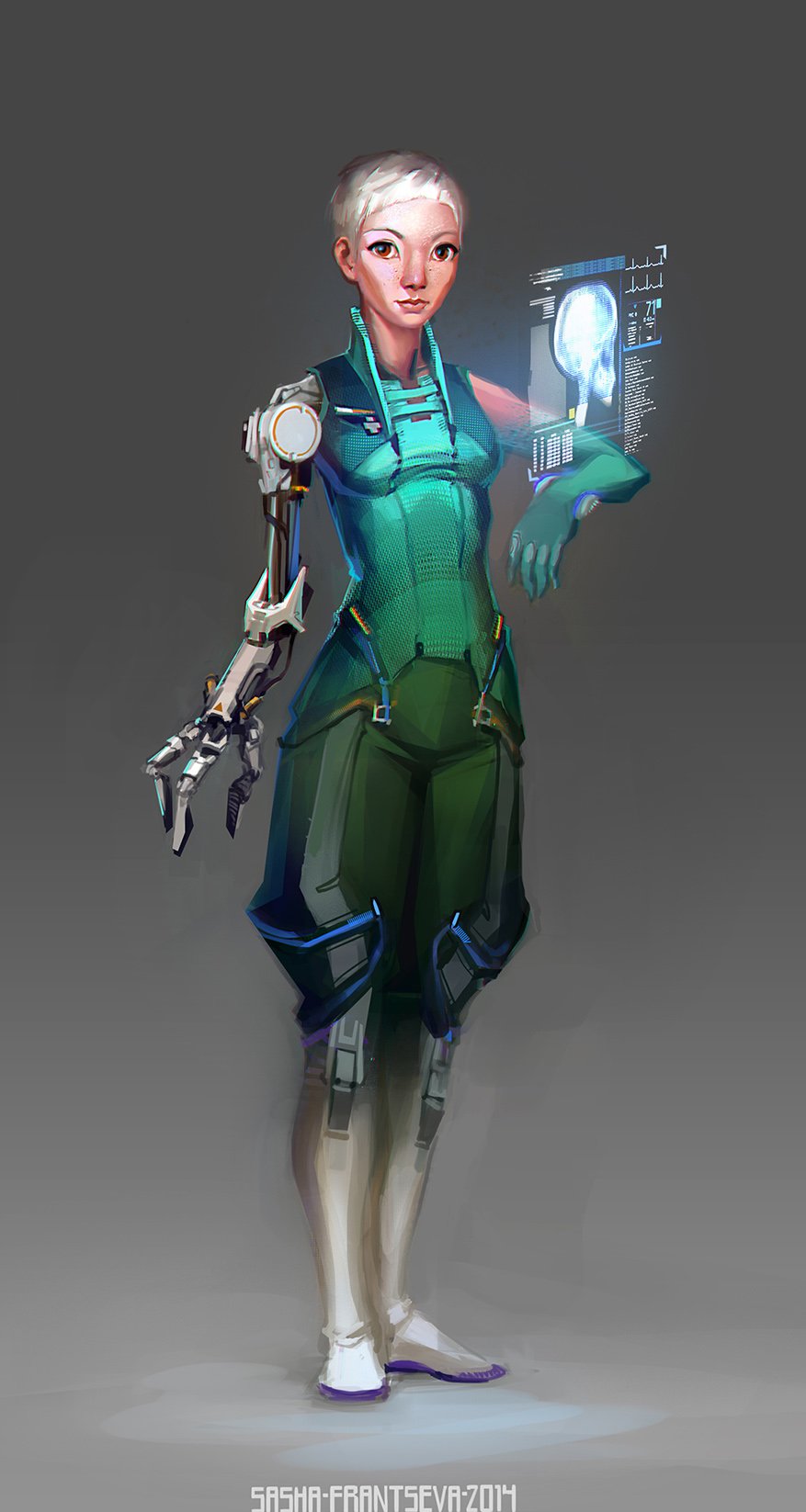 My original tumblr post was here. This image was researched by Bacchus at ErosBlog as part of the "Δ commission." The research was originally published at Hedonix as "Δ 051 – Cyborg In Progress. Here is what Bacchus found.
This artwork is visibly captioned "Sasha Frantseva 2014". The artist Sasha Frantseva is known as sashafranz on DeviantArt, where she identifies herself as a professional digital artist from the Ukraine, and where this artwork appears in her gallery with "Doc 2.0" for a title. She identifies it as a better version of this art:

The artist has a Tumblr where she lists some of her other web presences. There is also a defunct artist page and gallery here that gives her name as Sasha Malashenko.