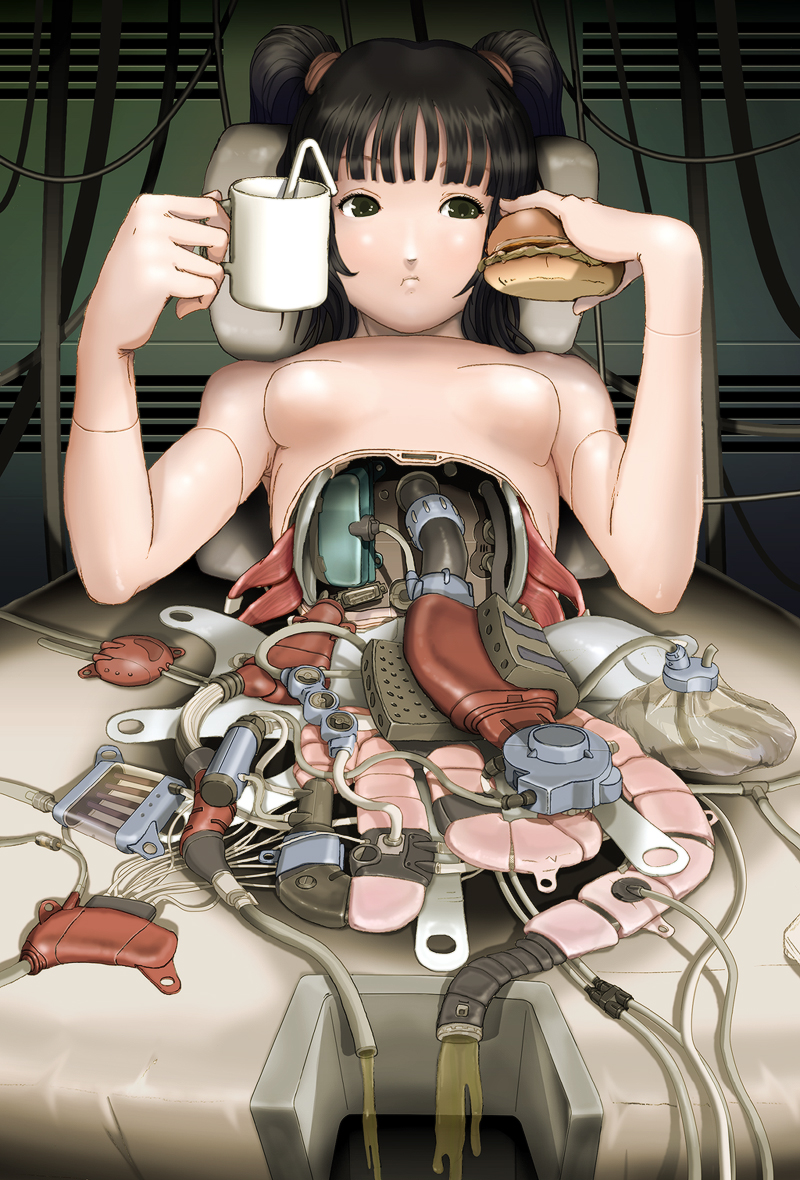 My original tumblr post was here. This image was researched by Bacchus at ErosBlog as part of the "Δ commission." The research was originally published at Hedonix as "Δ 053 – Interrupted Cyborg Digestion. Here is what Bacchus found.
According to the FemBot Wiki, this artwork is by the artist Subaku. The art is very much similar in style to the dozens of Subaku-tagged works here.

Subaku was profiled in some detail at Hedonix along with two similar artworks. This page offers Pixiv, Tumblr, and Twitter links for the artist.