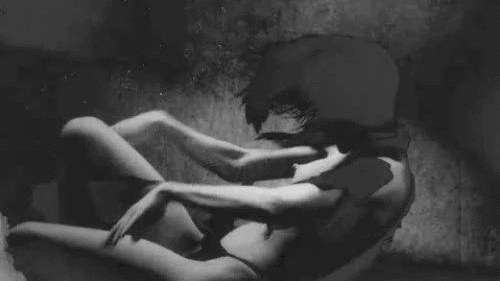 My original tumblr post here. This image was researched by Bacchus at ErosBlog as part of the "Δ commission." The research was originally published at Hedonix as "Δ 074 – Follow Her Down." Here is what Bacchus found.
This animation consists of frames from a 2010 music video for the song Follow Me Down by British "musical outfit" Unkle. The video is available on YouTube and the animation comes from the portion that begins at approximately 1m:40sec into the video:

According to this website the video was directed by Warren Du Preez and Nick Thornton Jone and features model Liberty Ross. The video is also available on the Unkle website.