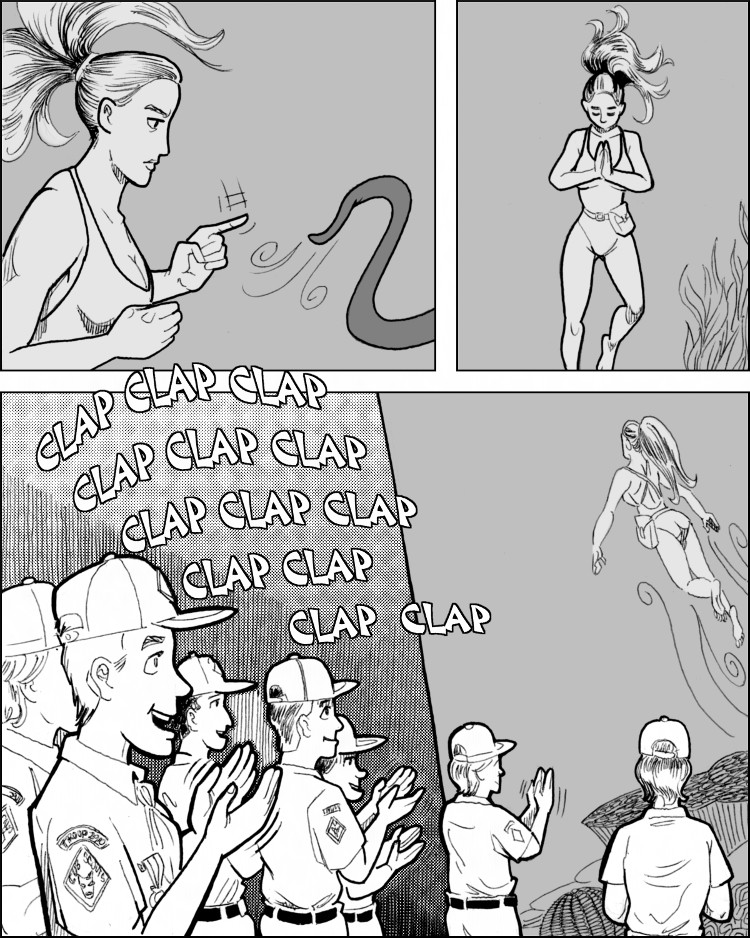 This work is licensed under a Creative Commons Attribution-NonCommercial-ShareAlike 4.0 International License.
PAGE 89 (Three panels)
Panel 1: Chiba wagging her finger at the retreating tentacle (indicate both with motion lines).
Panel 2: Chiba taking a "bow" underwater to her audience.
Panel 3: Probably the bottom half of the page – wide view of the Cub Scouts now on their feat and applauding.
SFX – APPLAUSE (1): CLAP CLAP CLAP CLAP…
Translation (1): CLAP CLAP CLAP CLAP…

Esca (Italiano/Versione a pagina lunga)
Esca (Italiano/Versione con slider)