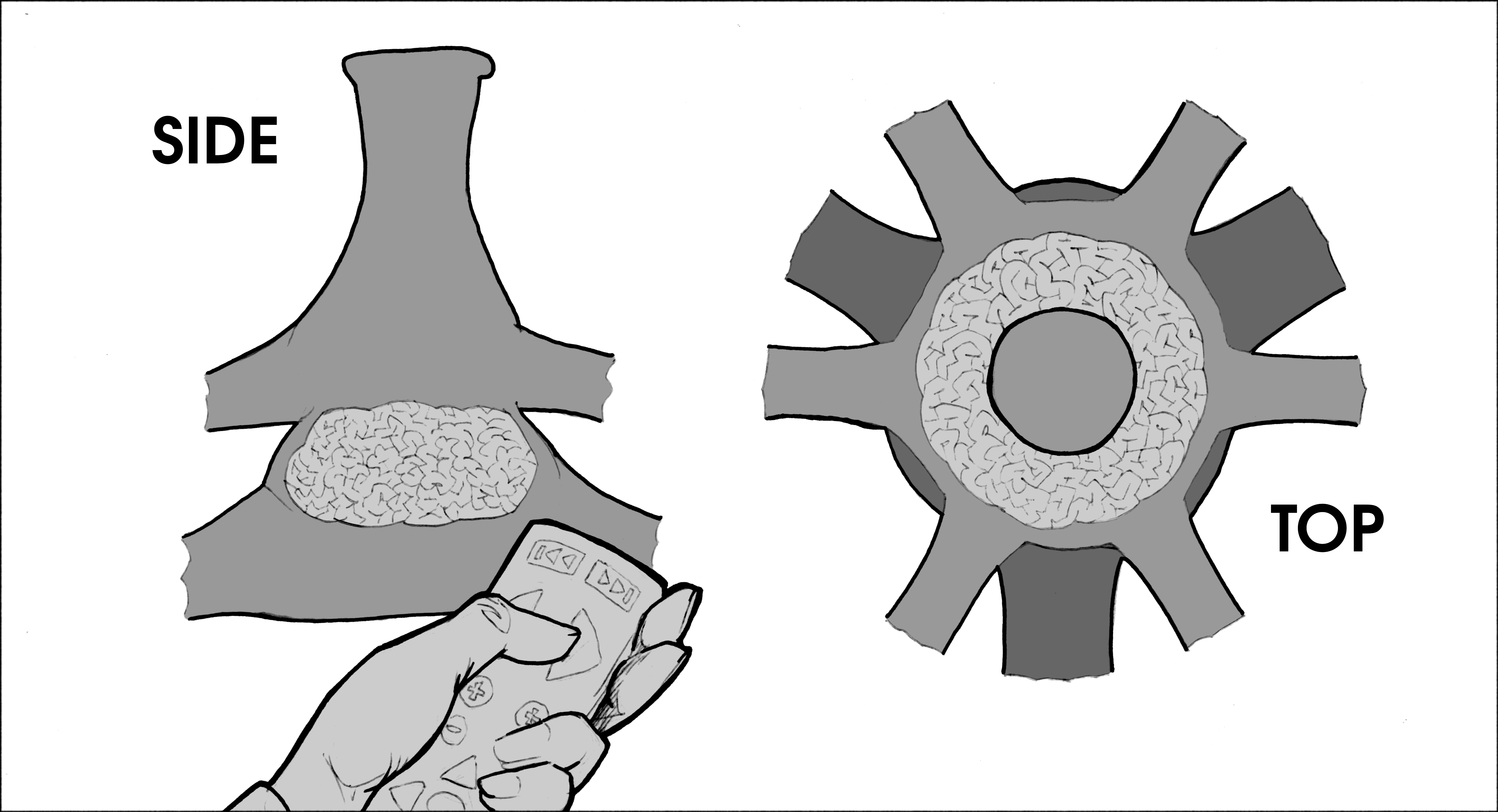 Click to load or right-click to download full-size image.
INT. WAREHOUSE CONFERENCE ROOM – DAY
Rosalie clicks on her device. On the screen appears a sort of animated cutaway showing food moving through the creature's top siphon into a stomach.
ROSALIE
The gross anatomy of this creature is bizarre, though, as if some latter-day Frankenstein stitched it all together as some sort of prank. The top siphon serves as a breathing and feeding organ leading to a simple stomach.
Geometric shapes move down the animated siphon.
ROSALIE
The stomach contains various internal organs of manipulation, almost an internal mirror image of the tentacles it has on its outside. After some experimentation we discovered that the creature seems to have a preferred diet of live animal protein.
HARRY
Live?
ROSALIE
It seems to especially like eating whole goats, Dr. Lal. Fortunately for the company, goats are cheap.
Rosalie turns to the screen and clicks.
ROSALIE
The brain is a toroidal structure that surrounds the lower end of the feeding siphon. It's probably at least ten times the mass of a human brain.
The brain appears on the screen, a giant doughnut around the siphon inside Gynophage.
ROSALIE
We're not really sure what the creature needs all those neurons for.
Please do not reproduce this storyboard or its associated screenplay text without permission from Faustus, who may be contacted here.