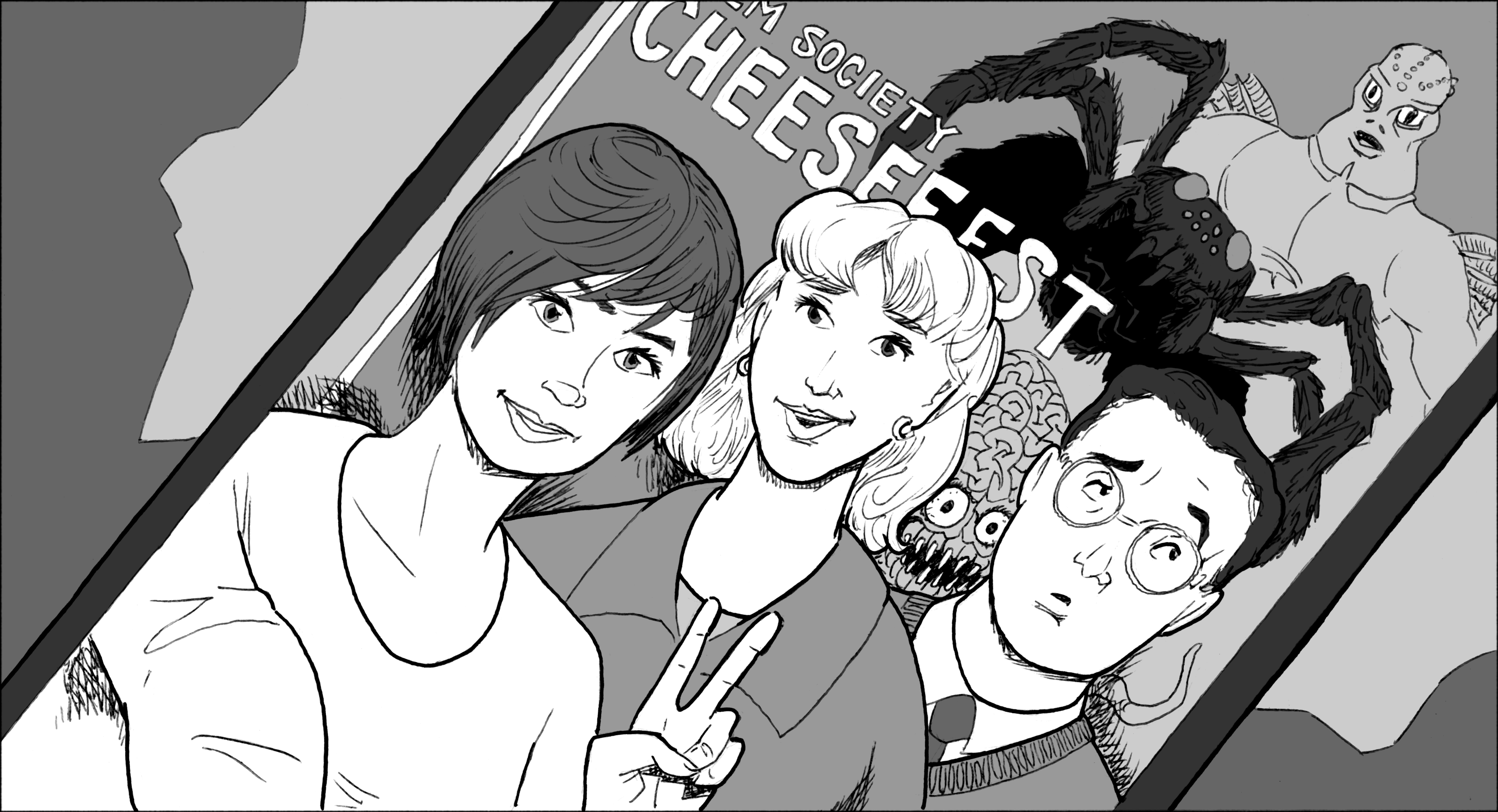 Click to load or right-click to download full-size image.
INT. AUDITORIUM LOBBY – NIGHT
Toozie, Miranda and Sherman are among many other students leaving the showing of the movie. On the wall is 1950s-style poster advertising PERIL IN THE DEEP by showing the buxom heroine of the movie menaced by fish-men.
MIRANDA
Are you all right, Toozie?
SHERMAN
You had to run out so quickly.
TOOZIE
I'm fine.
(grins)
I'm better than fine.
MIRANDA
Let's take a shot to remember Cheesefest by.
The three friends line up in front of the movie poster. Miranda holds out her mobile phone and snaps a SELFIE of the three.
INSERT – SELFIE
Please do not reproduce this storyboard or its associated screenplay text without permission from Faustus, who may be contacted here.