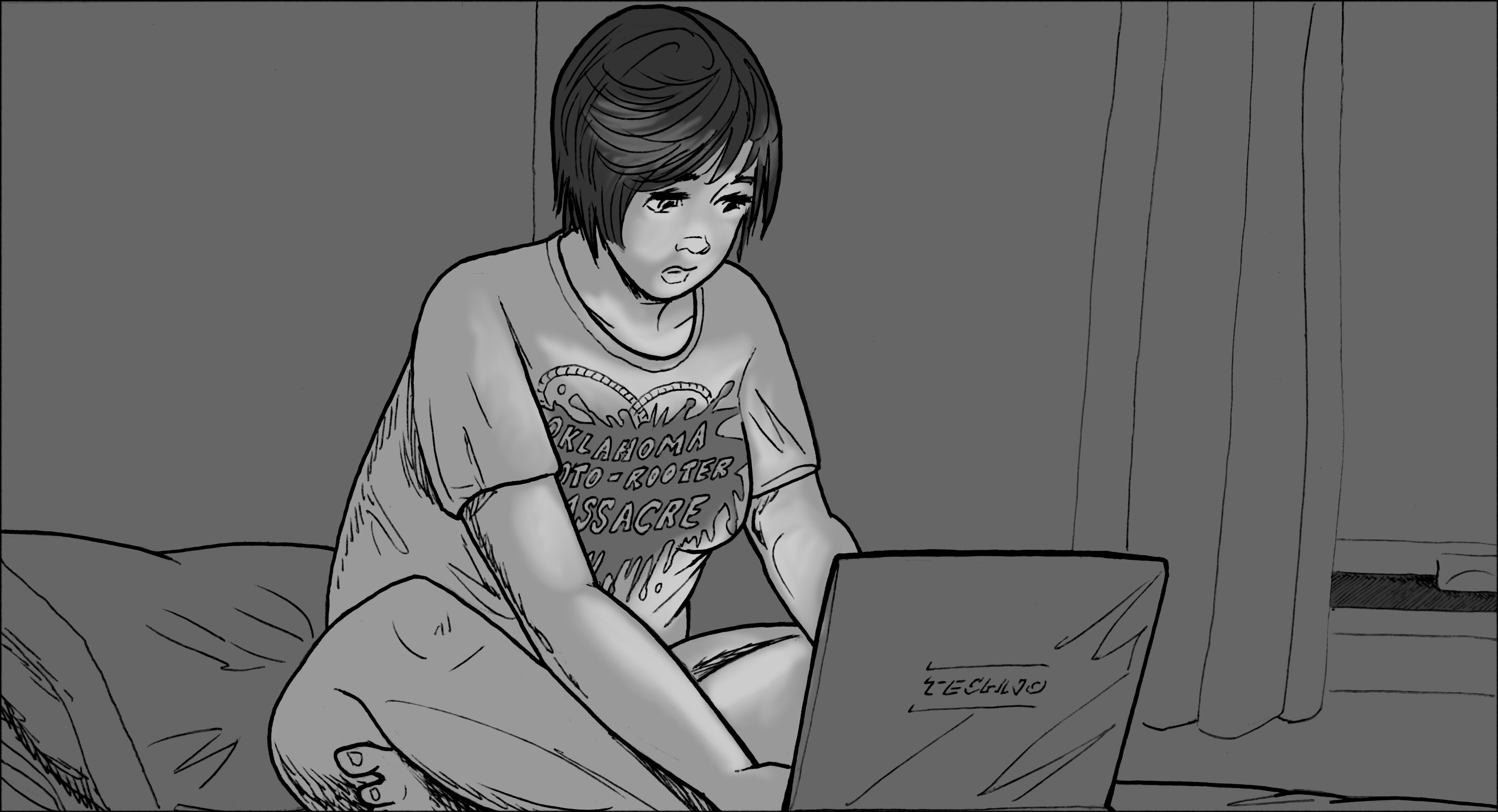 Click to load or right-click to download full-size image.
INT. TOOZIE'S DORMITORY ROOM – NIGHT
Toozie is sitting cross-legged on her bed in panties and a t-shirt advertising the OKLAHOMA ROTO-ROOTER MASSACRE. She is searching for something on her laptop. The room is dark, illuminated only by the light of the computer's screen.
Please do not reproduce this storyboard or its associated screenplay text without permission from Faustus, who may be contacted here.